You may not yet know him, but Kevin Lacote could very well become your new sugar dealer. In his early 30's, this pastry chef, who is as discrete as he is talented worked for La Grande Cascade, Hugo & Victor before flying off to Courchevel and Dubaï. With a solid resume in his pocket, it was time to launch out solo. And the landing was successful with his KL Pâtisserie in Wagram
We adore : a super modern tea salon, in keeping with the decorating codes of the moment. Luminous space, bright yellow Scandinavian armchairs, arty copper counter, open laboratory.
The plus? A great breakfast with house viennoiseries, an authentic Bircher muesli and French toast made with milk jam. A great reason to get out of bed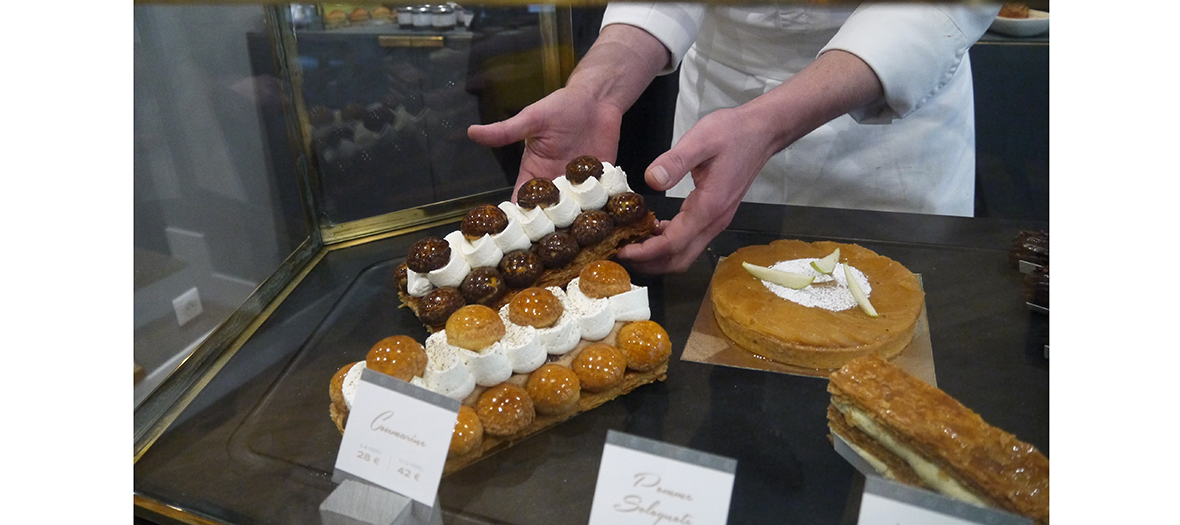 Open every day except Monday from 8:30am to 7:30pm
Also discover Gâteau Thoumieux, the new HQ of healthy and no gluten pastries.