Heads up for Parisiennes looking for a nice and amusing lover … Clearly, there is nothing worse than running into a great looking guy who you fancy but did not dare talk too in feat of the « desperate case » or «  girl on the make » effect…
Today no more eternal regrets! Do It has found for you the perfect solution: a new really clever app, ideal to track down and « date » your crush that very evening or the next morning thanks to smartphone, without falling into the cliché trap of encounter sites like ADOPTE etc…
How to do it? A geolocalized and in real time app' that works via Facebook (without ever posting on your wall, phew!), in order to see common friends and interests.
How does it work concretely? When you run into somebody in real life, their profile appears on the app ! So if you are attracted by this handsome dark stranger – and you find out that he also happens to be a music producer fascinated with architecture – you can:
-Like him secretly and wait, pining in the dark, to see if the feeling is mutual …
-If you feel up to it, you can even send him a Charme to show your interest!
And if you hit it off…bingo, you have a « Crush » that enables you to begin a conversation!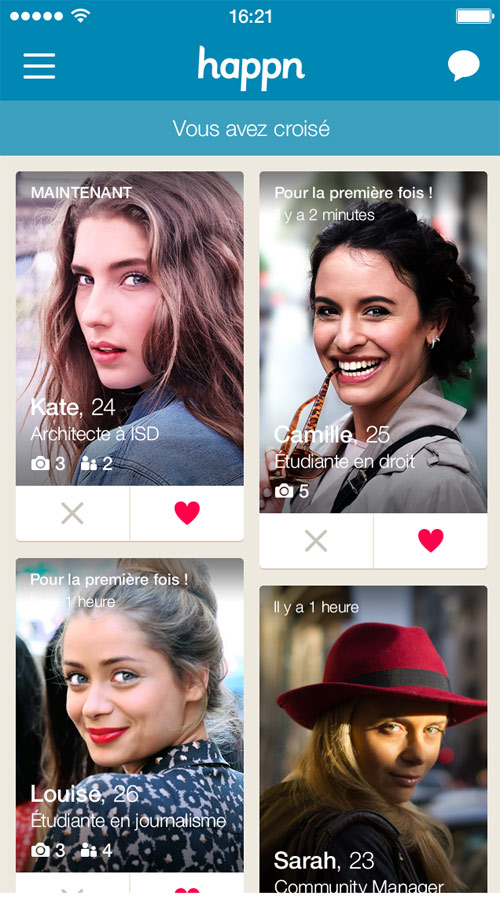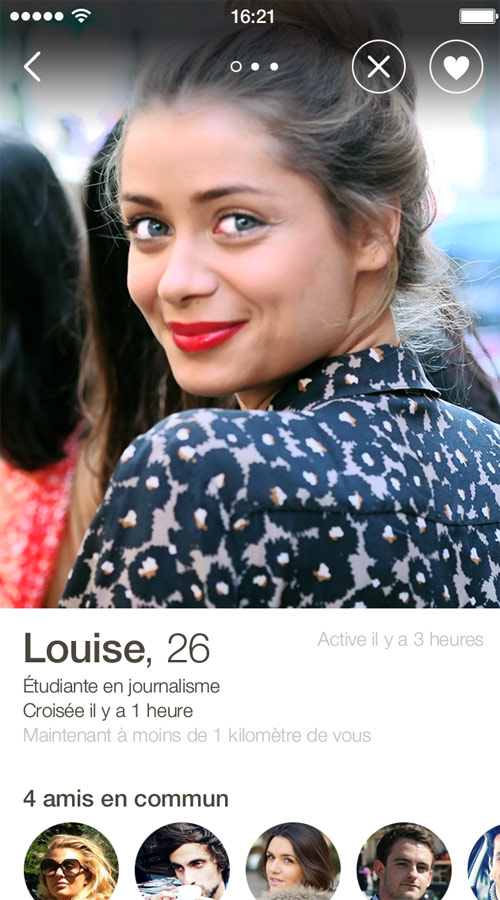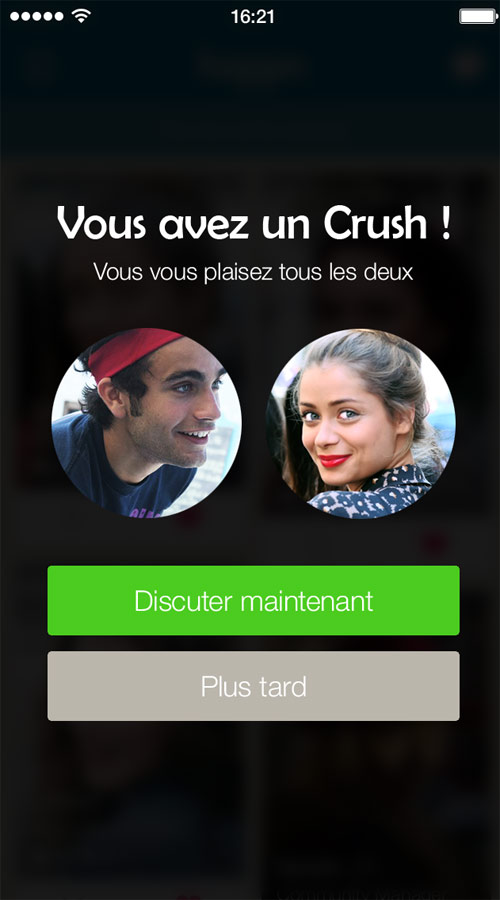 Its high added value? Finally a realy select app' vraiment that begins with your lived experience and entirely based on the principle of reciprocity. You choose each other « for real», because you met, without having the impression of using a virtual market...
We adore: geolocalisation is done in a super-safe way. Your localization is invisible. You are not « traced », you just see the place where your saw each other. The same way, you are the one who  chooses who can follow you. So basically, you are the one who will find the dandy who sparked your fancy. However machos will not be able to spam you.
Tip-top: finally an alternative to dinners with al the friends of your BFF's guy who is trying to fix you up with one of his pals (nice for sure) but with issues (the ugly one nobody wants, the charmer that runs after every girl, the « spineless» geek).
Wild: The appl is 100% free for girls