All the inside-trackers of the 16th arrondissement finally have their chill spot to continue summer at sunset.

Le Trinquet Village, HQ of Basques in Paris, has just set up next to its pelote ball courts stands of street food and a cocktails bar to come hang out with the gang!
Street food and cocktails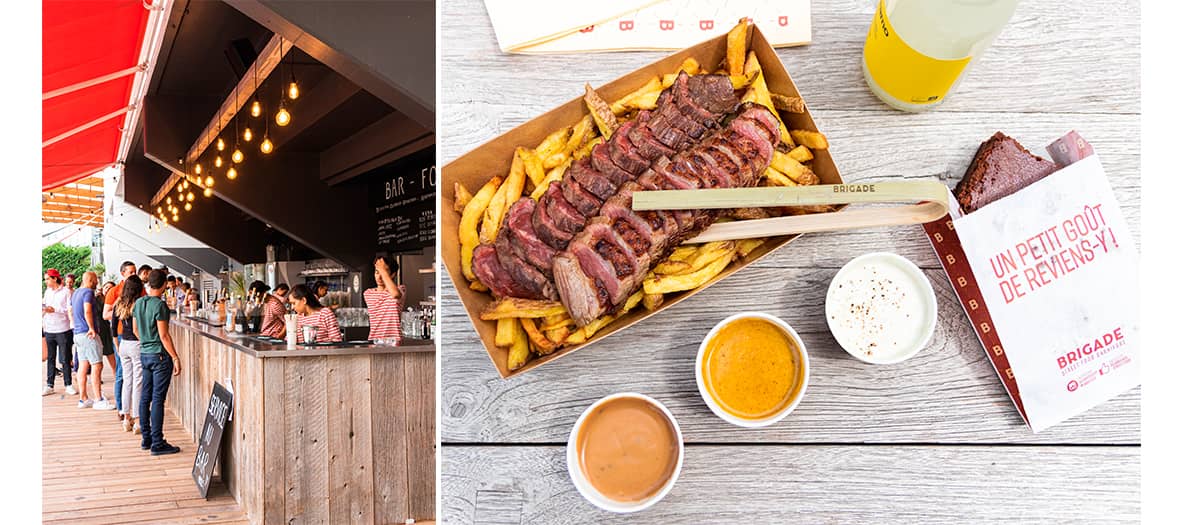 Taking advantage of the last warm rays of sun on a large lawn, seated with your home team and a wide array of small dishes whipped up by the best street food stands… Here you will find plates of grilled meats and fries by La Brigade, the addictive couscous of Délices de Fatima, sun-filled Kurd specialties by Chez Irfan or the crunchy Thai pads of Thai At Home. Yum!
Everything is to be washed down with a Spritz, a frappé mojito (€10), or even a pint of beer at €5 in happy hour mode from 5:30pm to 7:30pm for those who show up right after work. In keeping with Basque influences, Le Trinquet Village also happens to be preparing the opening of a restaurant dedicated to the kitchen of the South-West for 2021. To be followed closely...
The art of marketing during happy hour
Between two meat dishes and three glasses ofrosé, it will be possible starting the 15th of October to buy in an organic garden with a greengrocer, a cheesemonger, a charcutier, a butcher and even a seafood specialist. And in order to create a small ecosystem at the very heart of Le Trinquet, street food stands will be encouraged to supply themselves directly. And we are telling you, the short circuit is the future ...
Open Tuesday to Friday from 5pm to 2am, Saturdays and Sundays starting at noon.
Also discover a caliente bar like in Havana and the new Perchoir of Porte de Versailles.