Replacing the former Ratapoil, Little Mana (which means mommy in Greek) is the new Med culinary hot spot. Young chef Nadia Farra plays with her origins and her far-flung travels to concoct generous dishes of Greek, Italian, Cretan or Lebanese inspirations.
We like: putting together a big table where everybody shares their devilish focaccias and house pitas as well as furiously addictive mezzés. All in a holiday decor: beach style planks, pastel blue walls and modern furniture in leather and patinated wood. Magnifico !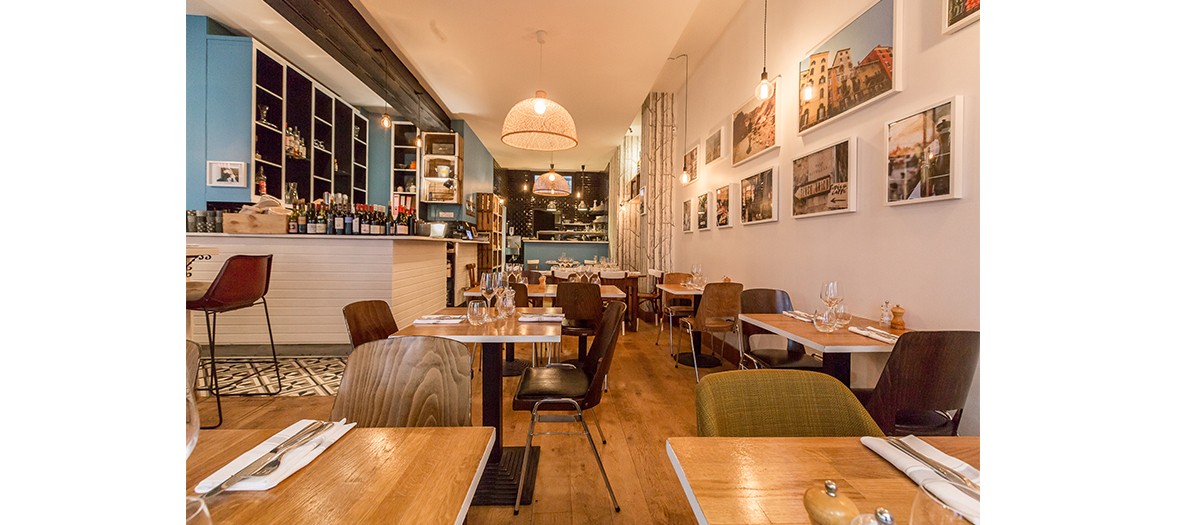 Tops: the to notch selection of natural and Med wines in the XXL cellar —you can also go home with the bottle of your choice. The space can also be privatized for tasting events (max. 14 persons), perfect for a birthday or a bachelorette party.
Open Monday to Friday for lunch and on Saturday for dinner.
Also discover Bonhomie, the latest cool and trendy venue.
©Karen Mandau