Thursday and Fridays, Loov organizes a couscous-party at République. A weekly tradition that always ends sold out in record time. Careful, the place is well hidden— a couture couscous at €9,50 needs to be deserved. Yallah.
Couscous as heritage
Before becoming Loov at the beginning of the year, Le Pain Vendôme was already considered a couscous reference in Paris. And it's in fact Fati, the former hostess of the house, who installed the weekly tradition turning this hole-in-the-wall (a handful of seated places, while those in a hurry go for take-out) into a real institution, although hidden in a covered passage giving onto Place de la République.
After 17 years spent kneading semolina, Fati finally retired, the business was about to end with her until Yasmina came to the rescue. Passionate about cuisine, but not in the least professional, this former salesperson for Libé' followed a very intense training program at the free school of Thierry Marx (Cuisine Mode D'Emploi). Three months flat to change lives and it was a successful wager for this gal originally from Marseilles, to whom Fati onpassed her secret recipe.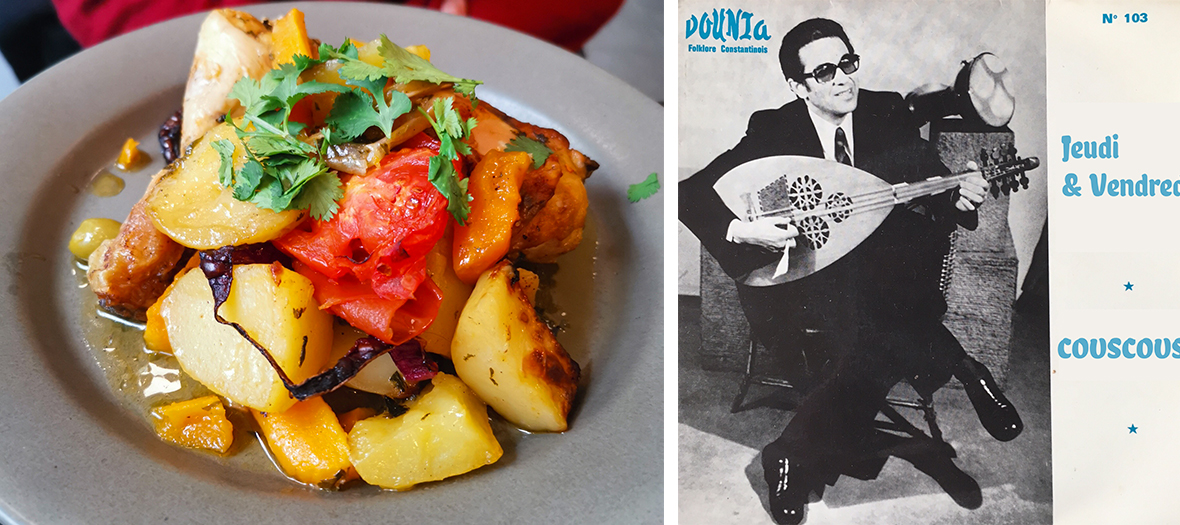 Result, her house couscous at €9.50 is a huge hit every Thursday and Friday: dazzling semolina, great vegetables, savoury broth, with by request coriander and amazing orange blossom prunes. On the menu: lamb, chicken with honey, merguez or a mix for gourmets. Yum.
And the other days?
Yasmina concocts joyful dishes which change every day, inspired by Mediterranean cuisine in the large sense. You can consult the menu of the week in two clicks on Facebook and Instagram.
Example? Roasted chicken with thyme, lemon and gratin dauphinois; cannelloni with spinach, ricotta and tomato sauce; stuffed eggplants (€9.50 daily dish); tarts (€9.50 and super sexy veggie plates (€8).
For €3, indulge in the semi-cooked chocolate cake or the speculoos, apple and pear crumble.
Also check out our Top 10 for the best couscous in Paris and Shabour, the Israeli table everyone is talking about.