Discover Lou Paris, the new feel-good address to try out with your friends! Located on Saint-Ambroise Street, this restaurant brings you the sunny and spicy cuisine of Chef Mailea Weger, previously noticed at Echo. She presents a collection of cosmopolitan recipes that will take you on a journey from Mexico to her native California. Ready?
From Fashion to Cuisine
Mailea Weger, a Californian, found her passion for food during a several-month trip to Europe. Upon returning to Los Angeles, she left the fashion industry behind and pursued culinary education, mastering French techniques and honing her skills in renowned restaurants from New York to New Orleans. Eventually, she became the sous-chef at Gjelina's bakery-deli in Venice Beach. In 2017, she embarked on a Parisian adventure and caught the attention of the founder of Echo, where she showcased her stylish and flavorsome Californian cuisine. Two years later, she opened the first Lou in Nashville, Tennessee, and now, in 2023, she expands to Paris, in the heart of the 11th arrondissement. Welcome to Lou Paris!
Lou Paris: Charm and Delight
Behind a beige storefront and large windows, you'll find two rooms, a standing counter, and a welcoming ambiance reminiscent of a home. Lou has that extra touch of soul, reflected in personal objects carefully chosen by the chef—travel photos and delicate flowers placed throughout the space. The restaurant offers perfectly designed options, including two large communal tables in the first room for groups of friends and a more intimate second room for tête-à-têtes. During the day, natural light bathes the space through the generous openings, while in the evening, candles create an inviting atmosphere for everyone!
Deliciously Spiced World Cuisine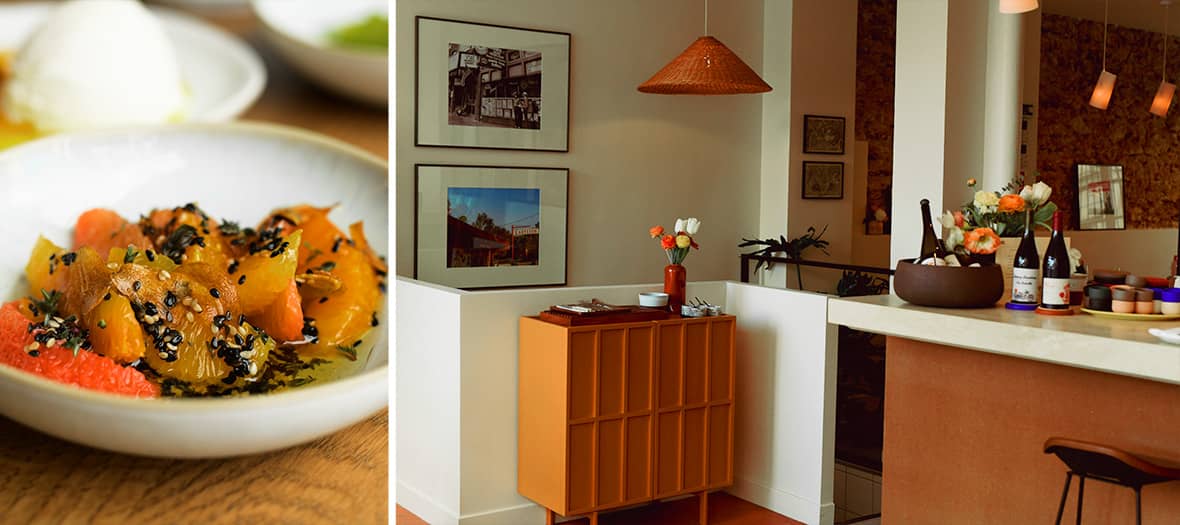 With Mailea Weger, it's a winning mix and match! Her recipe? A fusion of Southern California roots, Mexican influences, and a generous dose of French bistronomy. These elements blend into refined and sun-kissed recipes supported by impeccable sourcing, always in season. On that particular day, let's indulge in the queen tostada: sunny-side-up eggs with a creamy white bean spread served on corn tortillas, topped with salsa negra and verde—it's a true wake-up call (€14)! Next up, a revitalizing plate of vegetables featuring asparagus, snow peas, radishes, marinated celery, capers, and enhanced by a yogurt ranch sauce that satisfies the appetite (€18). Psst: Save room for the big buckwheat pancake, soaked in chocolate maple syrup (€15) and topped with a whipped malted butter ball (be careful not to mistake it for a scoop of vanilla ice cream—it's deceiving!). Where's the recliner for a nap?
Open from Thursday to Monday, 12:00 PM to 2:30 PM and 7:00 PM to 11:00 PM.