Prepare yourself to play the sea nymphet with a rock n' roll touch. Here are all the products and make-up tips to bewitch handsome sailors and create the buzz on the white sand.
tasting mojito on the lips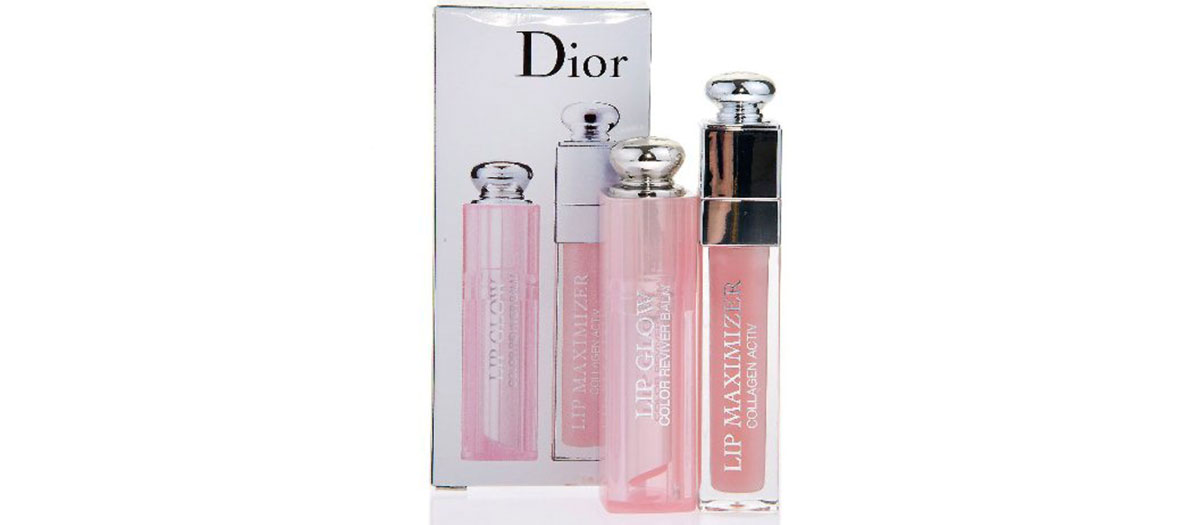 Picture credit : © Dior
To avoid chapped lips, go for a super moisturizing balm that colors at the same time. This lip pencil slightly pigments the skin and leaves a pleasant sense of menthol freshness, quite like if you had just sipped a frozen mojito …
Dior Addict Lip Maximizer, Fresh Pink, 32 €
shining skin jewelry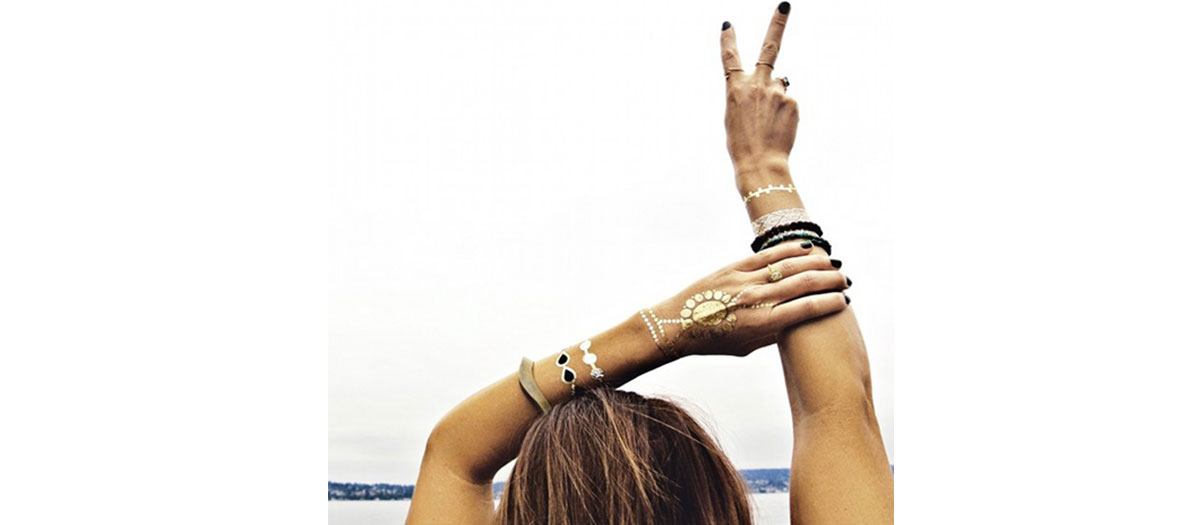 Picture credit : © Flash Tattoos
Between sea water, sand and stealthy magpies, better to avoid wearing your jewelry at the beach. The alternative ? Metallic ephemeral tattoos signed Flash Tattoos.
Super refined tattoo skin transfers that really look like jewelry and enhance your tan. Just choose one of the kits that include 3 to 4 tattoo sheets. Vanessa Hudgens and Alexandra Umbrosio have already adopted them.
We like: wearing them in accumulation like real skin charms.
Flash tattoos, 29 € for a set www.lilishopping.com
Sea blue nails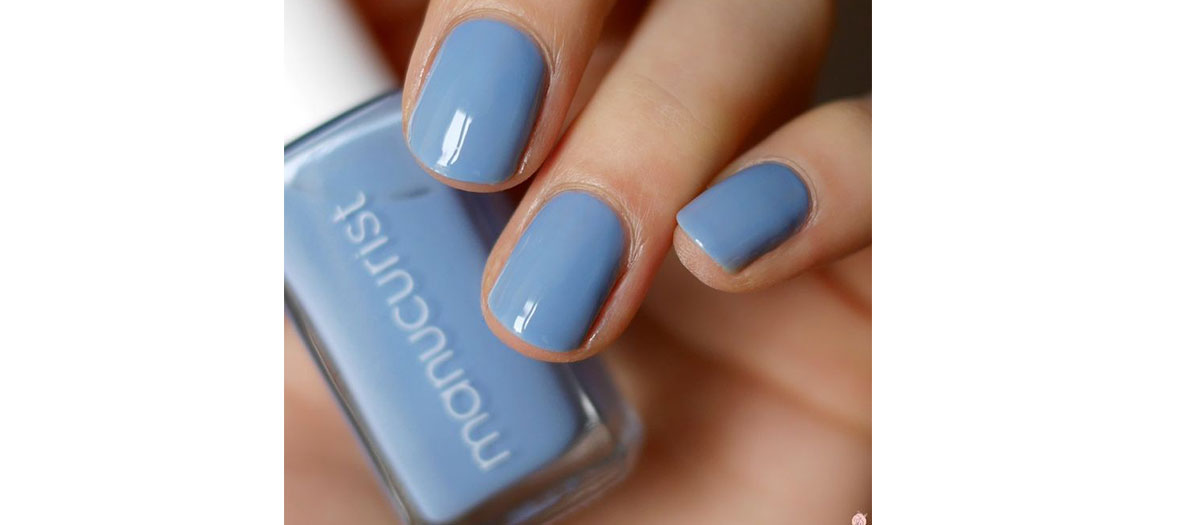 Picture credit : © Manucurist
For a mermaid look, exchange your fish tail against a manicure with scales. Blue and only blue offered by the French label Manucurist to be worn plain or in mixed hues for hands and feet.
And to keep nails perfect during the entire stay, choose semi-permanent nail polish to be applied at the beautician, that easily holds for two weeks (count 15 € for an application).
Light blue/ soldier blue/ opalescent green, Manucurist, 16 € nail polish
a lagoon shade for your gaze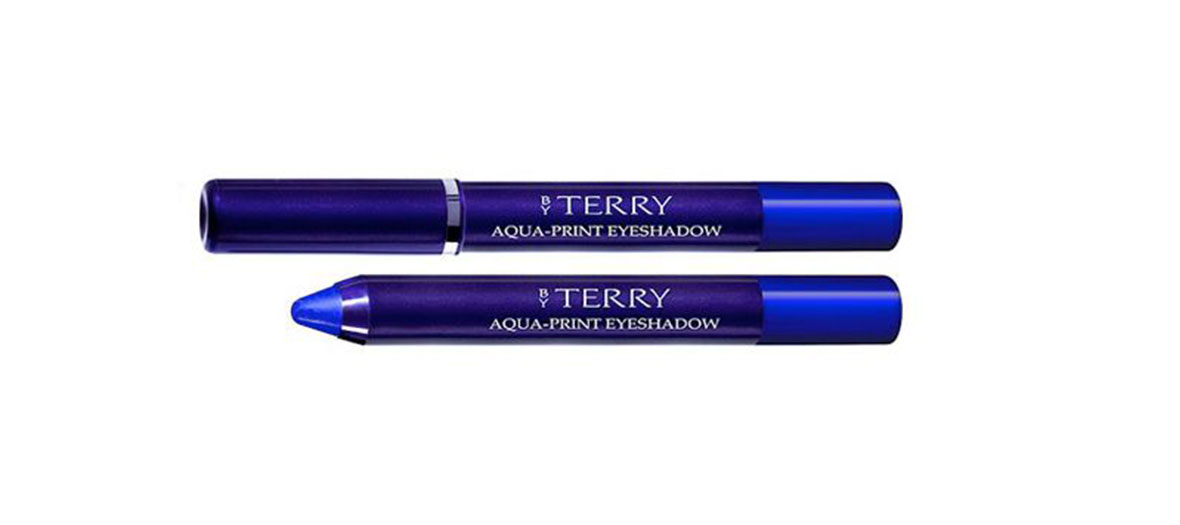 Picture credit : © By Terry
Wearing eye makeup on the beach is possible (and even recommended if you want to catch a « big fish»), but you must use waterproof products to avoid the panda eye effect.
The gaze is inspired by the depths of the ocean to give great intensity with the Blue Fiesta Waterproof Crayon By Terry (27 €).
An electrical blue crayon, to simply apply at the edge of the lashes and to soften with the finger for a more shaded effect.
The final touch? Matching mascara, to be applied to all the lashes or in small touches on the ends over a black mascara to open the gaze. Mascara Mega Volume Miss Manga Electric Blue L'Oréal Paris (11,90 €).
a 'bleached' hairstyle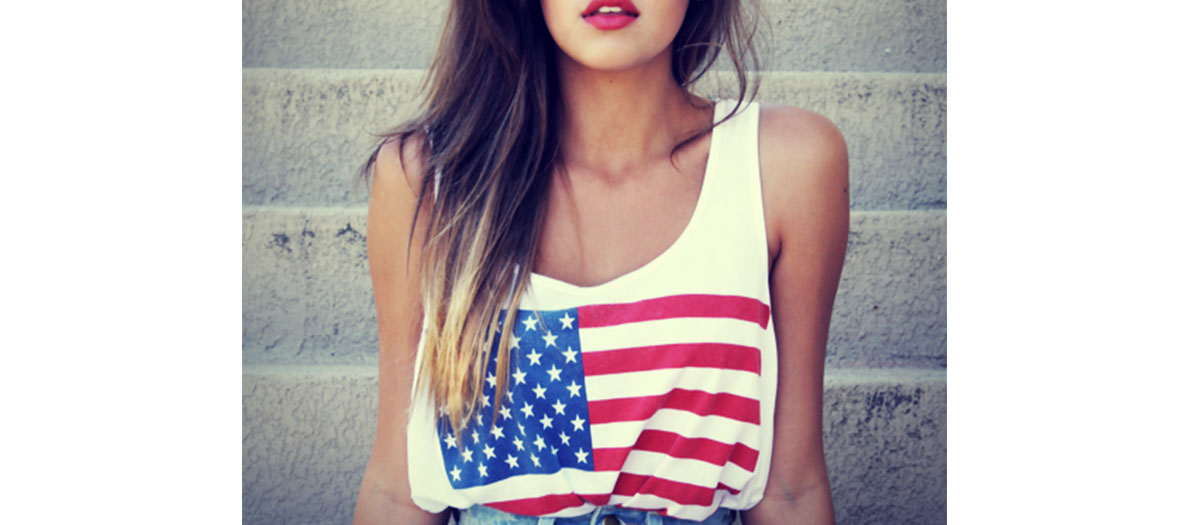 Picture credit : © Facebook Juanitie & Dye
Blue, pink, orange or green… This Summer hair is going for color. Usually preferred by punks, daring hair color is the new capillary must since Sienna Miller, Rihanna, Lilly Allen and even the sedate Dakota Fanning are playing the color game.
For a successful mermaid mane, put yourself in the expert hands of Joanna, the renowned colorist of the rock group La Femme and other underground artists. Less radical than permanent coloring, we prefer hair makeup that disappears after a few shampoos (count about 20 €).
The perfect beach look? Pastel colors, pink for blonds, blue for brunettes, in tie & dye style only on the ends.
Every Saturday from noon to 7pm by appointment at Atelier Store.
More information on the Facebook page of Juanitie & Dye