Having impeccable nails? Easier said than done. No smearing, no waiting without moving, no retouching… So how about we try a 2.0 manicure? Or when technological innovations make life resolutely much more simple.
Say no to nail stains and snags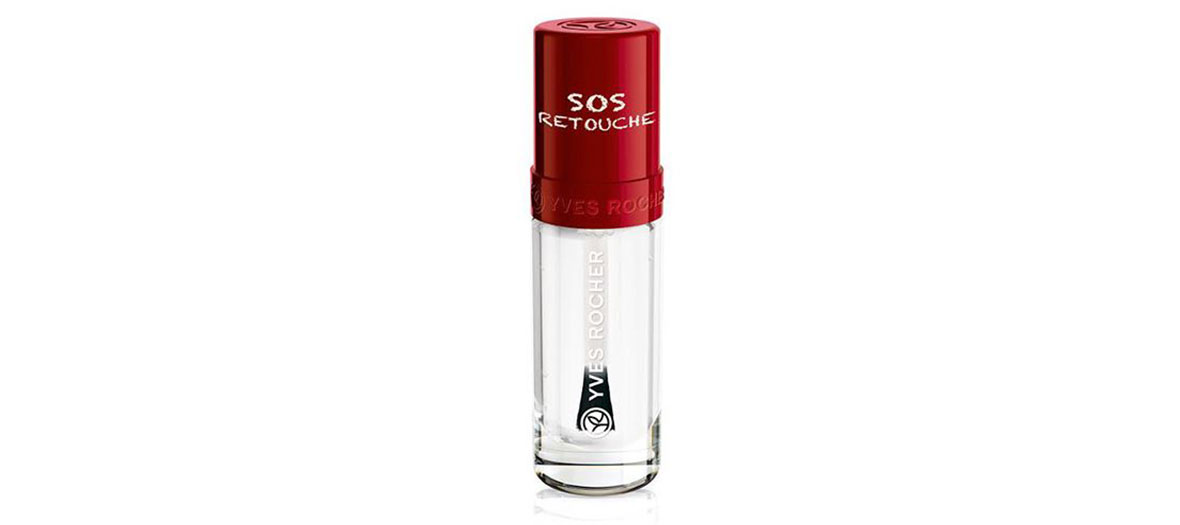 Picture credit: © Yves Rocher
« Careful fresh paint». Too late, you have just chipped your fabulous new manicure while reaching for your mobile phone at the bottom of your bag.
Option 1: start everything from scratch #Lazybones. Option 2: you live with your chipped nail until the next manicure #Ugly. Option 3: you repair the damage with SOS Retouching #yippee
This small revolution signed Yves Rocher comprises Elémi resin (a tree that originates from the Philippines), and that enables to erase irregularities. You apply it vertically like a nail polish, before working the material horizontally with until the groove is melted.
SOS Retouche, Yves Rocher, 7,90€

No smear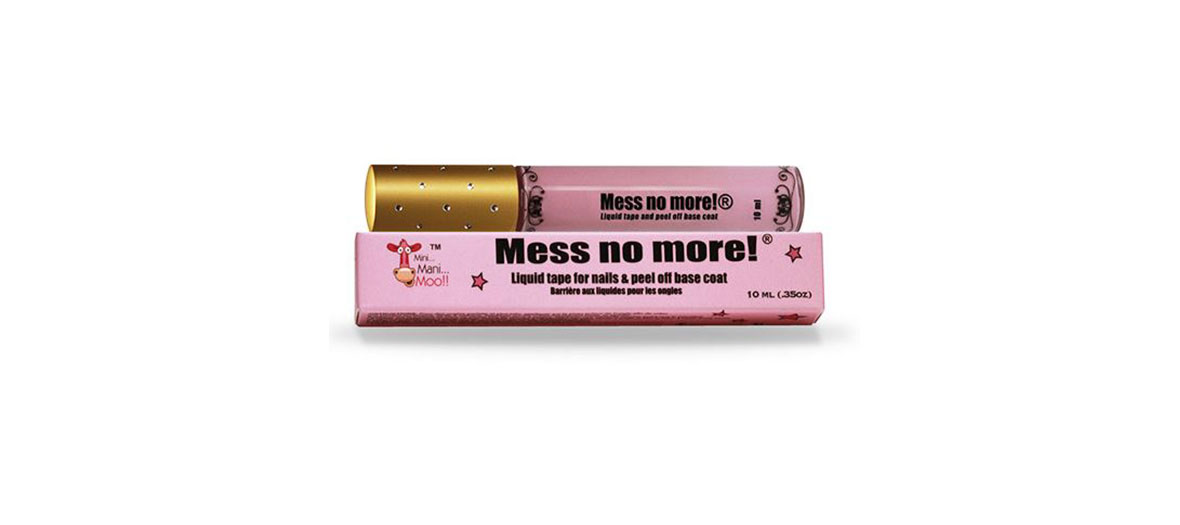 Picture credit: © Mini Mani Moo
A poorly applied brush stroke, that spreads on the cuticles and stains fingers—that's a great classic. With this brand new tool, contours remain clean—no smearing even if you shake a little bit.
The idea? « Covering up» the area to protect with a layer of latex rubber. The liquid is to be applied thickly around the nail thanks to the sponge tip (like on a gloss). It dries in 30 seconds. You can varnish grossly, then remove the thin film with a tweezer. No more smearing.
Kudos: the formula contains coconut oil that also moisturizes.
superstar nail polish remover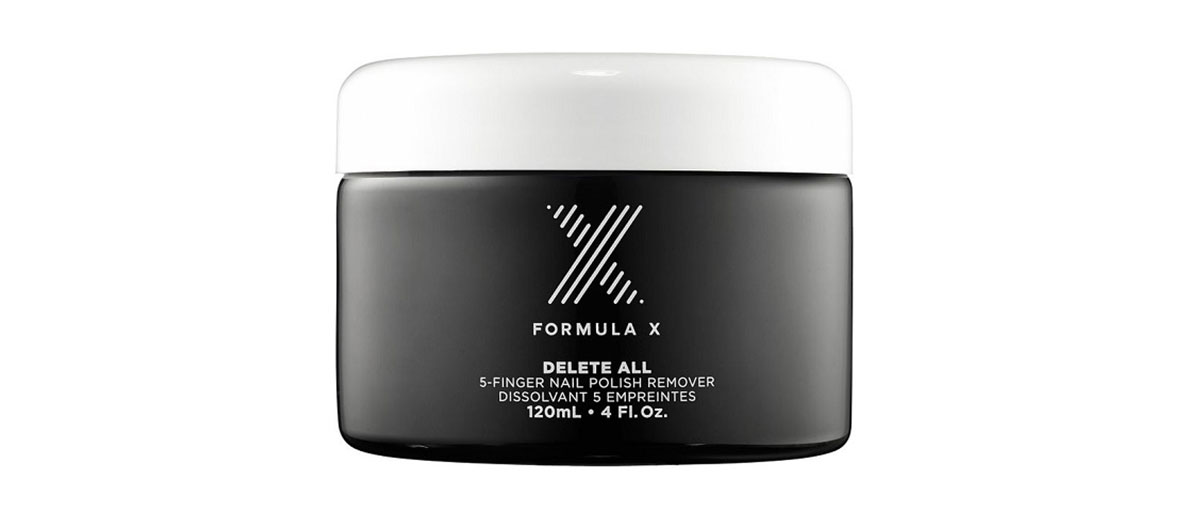 Picture credit : © Formula X
The purpose of a good nail polish remover? Eliminate ALL traces of nail polish without damaging nails, using the new rose nail polish removing water by Kure Bazaar. No acetone, no ethyl acetate, it only comprises solvents with natural origins (sugar cane, wheat, corn). A real innovation. It even moisturizes cuticles. Also exists with bamboo extracts for fragile nails.
Tops also the new Delete All by Formula X nail polish remover.Just dip finger tips in the foam imprints cut and hop, in just a few seconds, you are all set. Amazing, it even works with sparkling nail polish.
Rose scented nail polish remover, Kure Bazaar, starting at 36€.
Delete All, Formula X, 12,90€, Formula X. Exclusively at Sephora.
Spray away your nail polish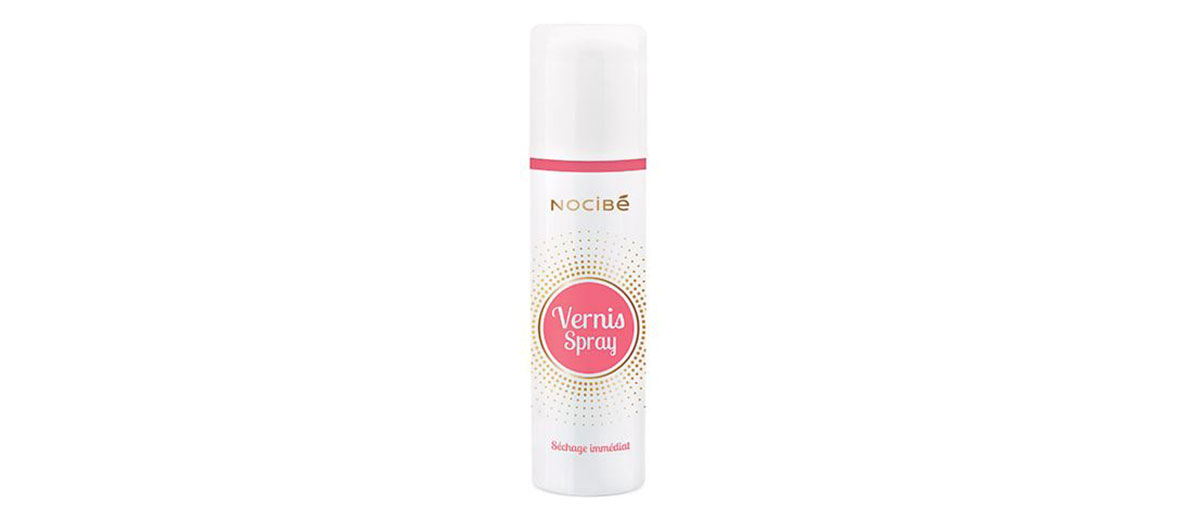 Picture credit : © Nocibé
Forget the brush. In 2016, nail polish is sprayed just like street taggers paint their city's walls. Hand flat out, you spray it on the nails, protected by a base. The result is uniform, drying is almost instant. Thank you Nocibé.
Just dip hands in a basin filled with hot water and a little bit of soap to eliminate residues and excess. A last application of top coat and you are all set. And to take it off? A classic nail polish remover.
Nail polish spray, Nocibé, 7,95€. Availability June 2016.
semi-permanent nail polish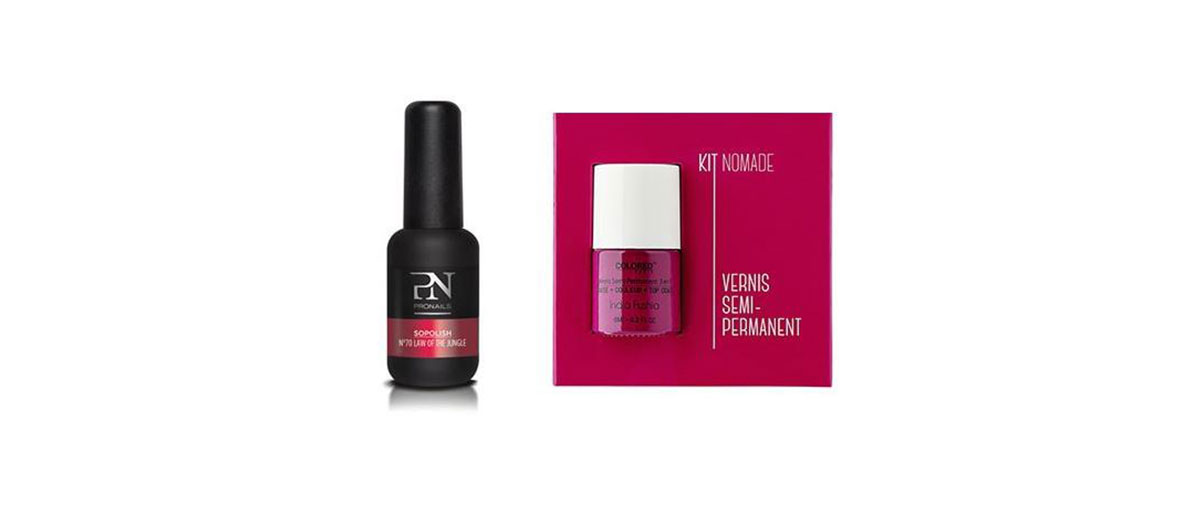 Picture credit : © Colored Paris
More than 15 days without retouching,it's the miracle of semi-permanent nail polish. At the beautician or at home, here are two reasons to try it.
ProNails institutes now match up the famous peel off protocol with a protective serum. The principle remains the same: being able to remove the lacquer yourself as easily as a sticker. Only difference, this super serum also distillates proteins, keratin, vitamin H, magnesium and calcium. Result, nails come out reinforced.
Manucure ProNails avec Vital Nail Skin and Vital Nail Serum, 38€.
For Do It Yourself fans, Colored Paris is launching its nomad semi-permanent nail polish kit. A miniature version to slip into a travel bag and that does not take up any room at home. Inside? A 3 in 1 nail polish, an LED flash light that you can plug into your computer (USB), a nail file… In short,everything you need for a great manicure, that dries instantly and does not chip for 3 weeks.
Kit Nomade, Colored Paris, exclusively at Marionnaud, 29,90€. Exists in 3 colours.
pretty in pink : this Spring trend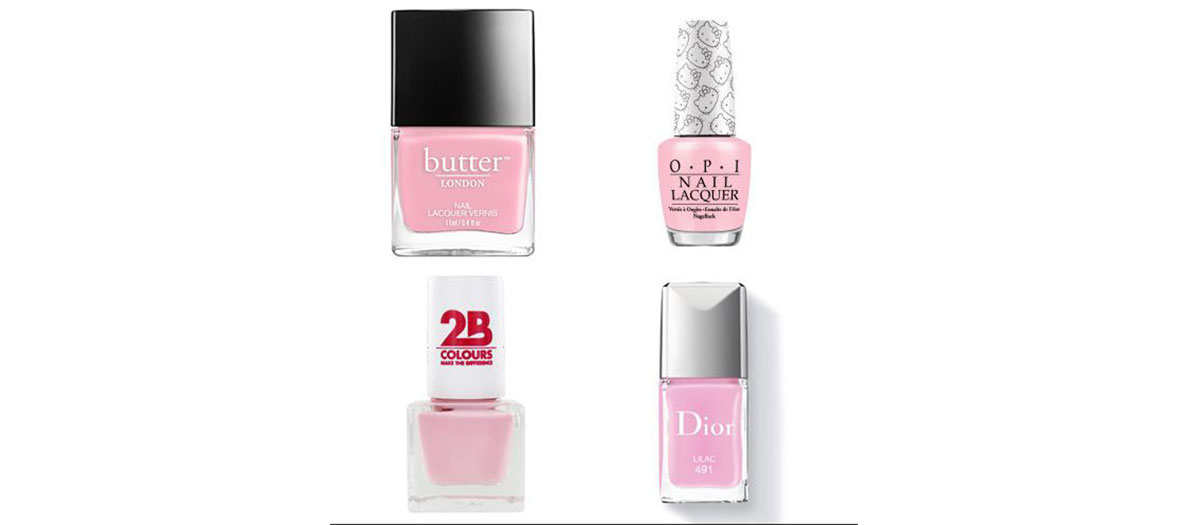 Pantone, the high colour authority has elected it colour of the year. This delicious pastel nuance makes us think pink. Easy to wear, it goes with all carnations.
Butter London on feelunique.
Vernis Lilac, Dior.
Mini Vernis So Nude58, 2B Colours.
OPI x Hello Kitty, Sephora.