In terms of rosé , it is difficult to be more stylish than the bottles of Minuty M , the wine made in Saint-Tropez that can be found on the most fashionable beaches of the French Riviera . This year, the iconic cuvée has entrusted the design of its precious bottle to the popular Swedish artist Hanna KL , who imagines it colorful and flowery in a highly collector's version.
A piece of Provence on the table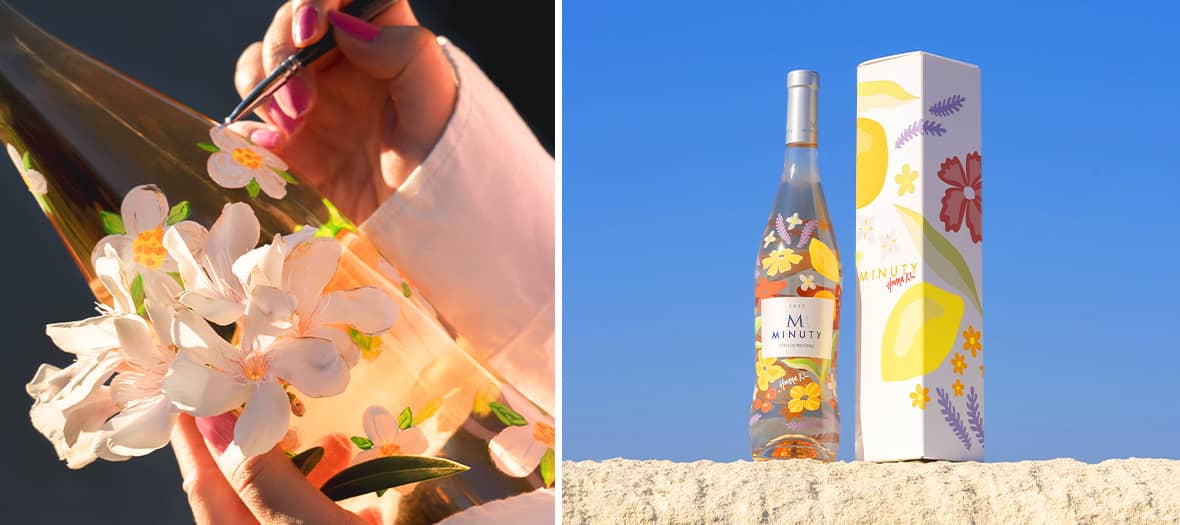 Clearly, this is the bottle that it will be in good taste to bring to your next dinner in town to offer your guests a little air of Provence . It must be said that Hanna KL , very inspired by her walks in the vineyards, the sound of the waves, the feeling of the sand under her feet and the smell of lavender, transcribes the awakening of her five senses through her poetic drawings which make you want to toast to la dolce vita.
Especially since in addition to this limited edition look, the Minuty M cuvée , intensely aromatic since it is composed of Grenache , Cinsault , Syrah and Tibouren , also sends a heavy mouthfeel with its notes of tangy red berries and fruits. exotic. A rosé wine that could be described as light, refreshing, with nicely lemony and vegetal notes. The ideal to launch the aperitif accompanied by crackers, taramasalata and other raw vegetables to dip why not in a delicious eggplant caviar or a homemade hummus. Only the parasols and the cicadas are missing!
The Minuty M Limited Edition 75cl bottle is on sale at an average price of €16 including tax on minuty.com .
Alcohol abuse is dangerous for your health, consume in moderation
© Luba Vassilieva