In the kingdom of Parisian healthytude, you are at the heart of the new princely palace. The Maisie Café, a small veggie and snappy cantina, largely inspired by the L.A. style, located a skip and a hop from place Vendôme.
Open by Isabella Capece, communications director of the Fondation Louis Vuitton, it's obviously here rather than in the nearby palaces and high end cafés that all the LVMH honchos gather next to fit girls, designers and journalists who come here for breakfast along with the chic in-crowd converted to the detox religion.
In her super trendy vegan coffee-shop, this Italian gal, passioniate about macrobiotics, healthy foods and yoga, has lived up to the not so obvious wager of whipping up a storm without any lactose nor gluten.
Imagine a series of milk-shakes with almond milk, açaï bowls, raw cacao energy balls dates or a super glam avocado toast —real comfort food to wolf down during a chic breakfast without feeling guilty.
At lunch time: marvelous houmous and dips to nibble on such as a cream of mushroom or a Yum broccoli. And let's not forget no gluten focaccias as well as sexy and filling salads: quinoa with avocado, fennel and mixed grains.
To be tested absolutely by cocoas addicts: a chocolate cake with apple sauce. A really yummy low cal treat.
We adore: keeping our ear to the ground for the latest chic gossip. The must? Going home with a little cure of juices and snacks or then shopping on their eshop site : www.maisieshop.com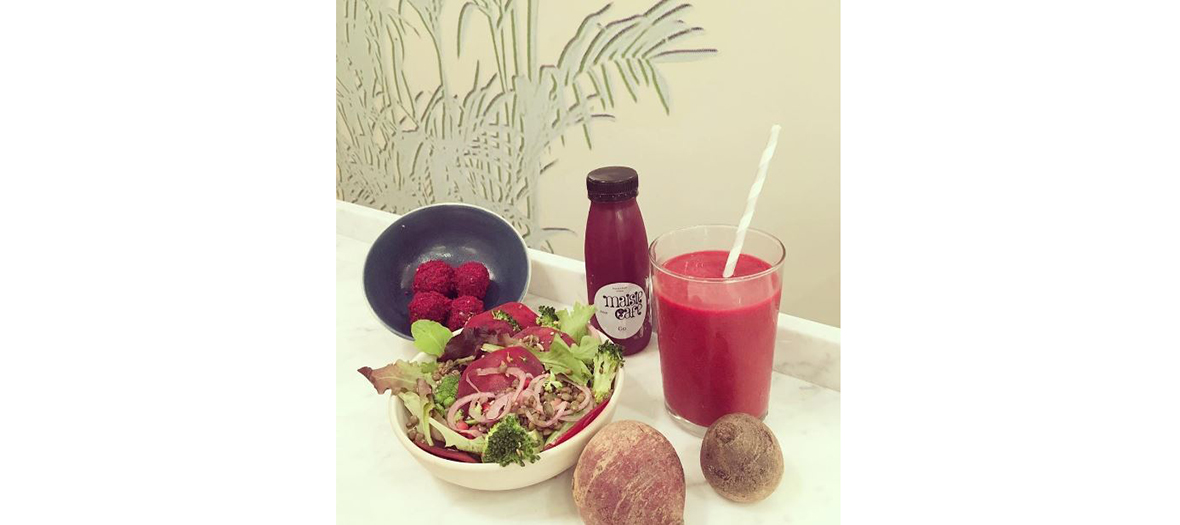 Products sold on www.maisieshop.com
Also discover the 3 new detox snobbisms.