© rosiewalano
©Odette Paris
In the sweet street-food family, I ask? The little cabbage, our favorite ! In a praline, pistachio or green tea version, we absolutely love it… Macaroons and cupcakes can go get dressed!
We already told you about Odette, the cutest of tea rooms, a chic and secret little address that distills puffs, each one more sexy and plump than the other.
Normal, the boss Frédéric had taken over the recipe from his grandmother - the famous Odette - to better bring it back to the taste of Parisiennes... A full box!
Very good news, he has just opened a second small cake shop on rue Montorgueil…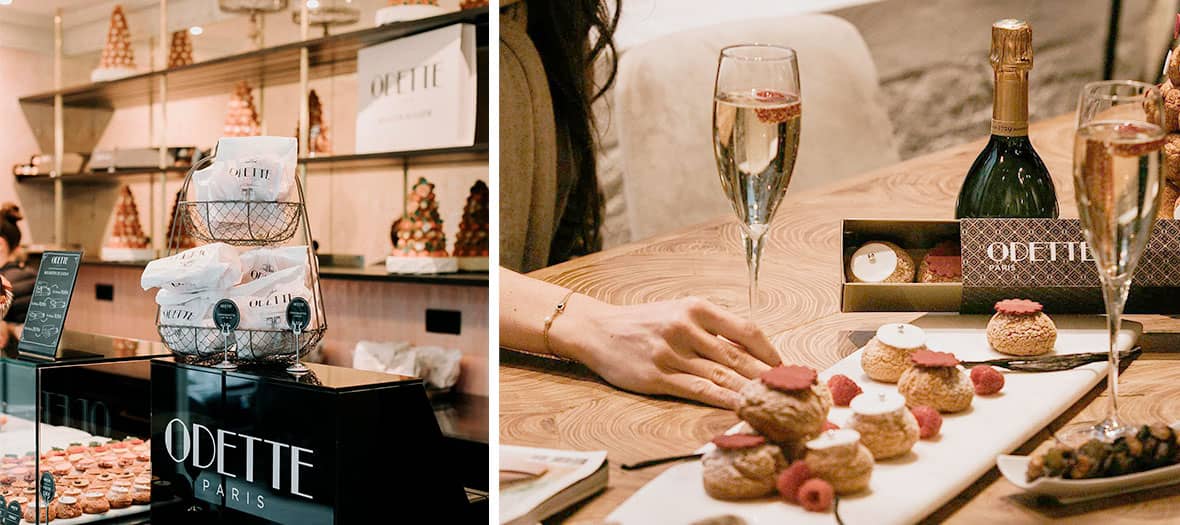 Another good reason to succumb to these ultimate pastries . Would you like a little chocolate or vanilla cabbage?
€1.90 cabbage. €9.90 per box.
Open every day until 7:30 p.m., even on Sundays!
Also find the Comptoire du Ritz, the Parisian coffee-shop signed François Perret and the best cream puffs in Paris .