Fluffy and crispy at the same time, stuffed with whipped cream , flavored with flouve or served in baby show mode: the Ultra-comforting cream puff is our star of the winter. A must-eat snack offered by the best pastry shops. And an amazing walking goal to put on from 6 p.m. Anthology!
1 - The Tapestry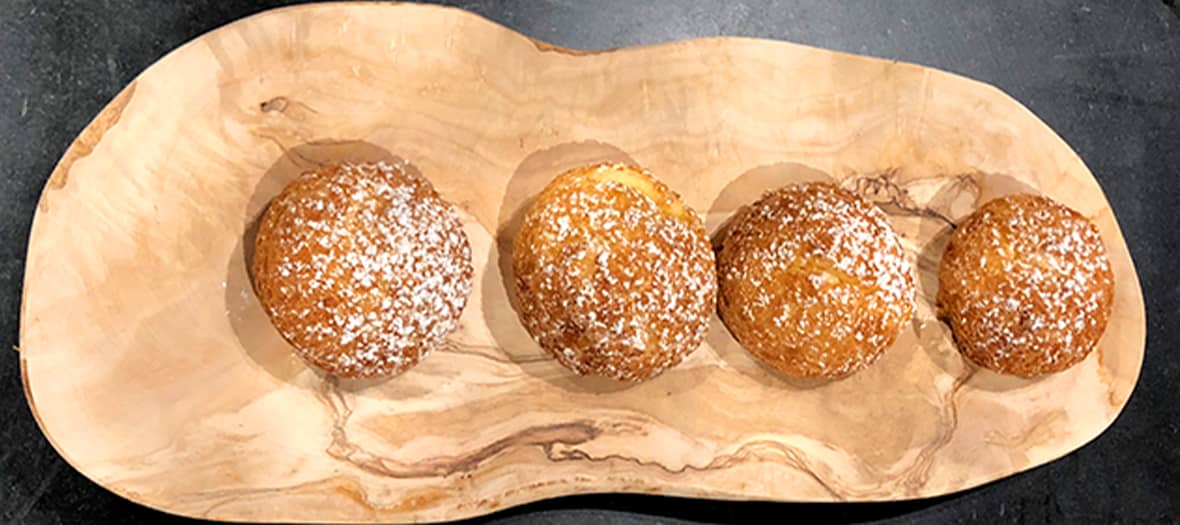 When Bertrand Grébaut and Théo Pourriat open a new sweet address incubated by Septime , it's obviously the pastry that everyone is talking about: The Tapestry (note the kids friendly pun, haha). Let's talk little, let's talk well: in their little short list of star desserts, their flowing cream puff infused with flouve, this exquisite flower of the fields, is simply orgasmic.
2 € le chou
Where to find them? 65 rue de Charonne, 75011 Paris
2 - Choupettes de Chouchou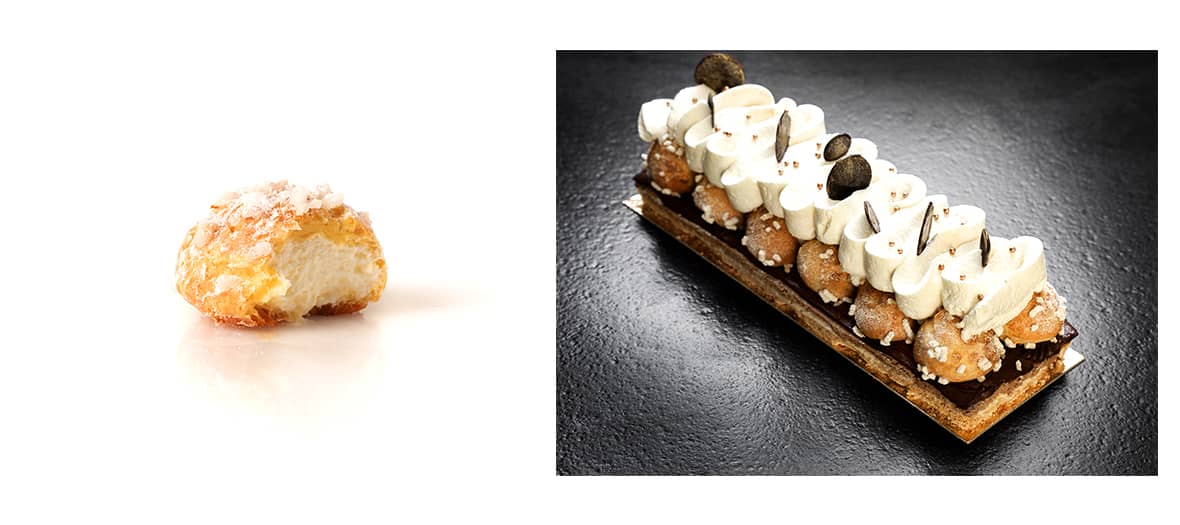 Totally addicted to chouquettes since early school, Sandra Schoukroun (nicknamed Chouchou) launches her signature choupettes by garnishing her addiction with homemade whipped cream . The result is delicately tender sweets, prepared minute in front of the customer and sprinkled with crispy sugar and ice. If the classic choupette is the reference, we add a few new things to the box: chocolate whipped cream, coffee infusion and lemon whipped cream.
3 € for 2 choupettes
Where to find them? 27 rue Durantin, 75018 Paris - 24 rue de l'Annunciation, 75016 Paris
www.leschoupettesdechouchou.com
3 - Odette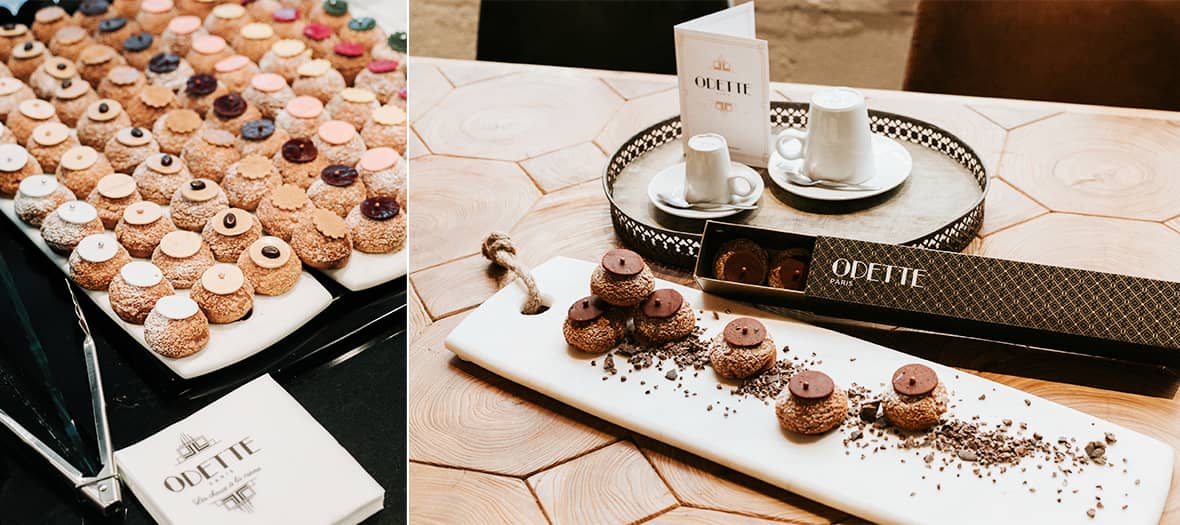 Delivered in a pretty rectangular box ideal for bringing dessert, the choux d ' Odette (in tribute to the grandmother of the founder Frédéric Berthy ) literally melt in your mouth. The cream that garnishes them has a real, naturally powerful taste of coffee, caramel, chocolate, lemon, forest fruit, passion, pistachio, praline, vanilla ... As for the choux pastry, mmmh, it resists a bit to the bite: a incomparable kif.
1.90 € the cabbage, the box from 10.90 €
18 rue Montorgueil, 75001 Paris - 77 rue galande 75005, Paris
4 - Bo & Mie - Paris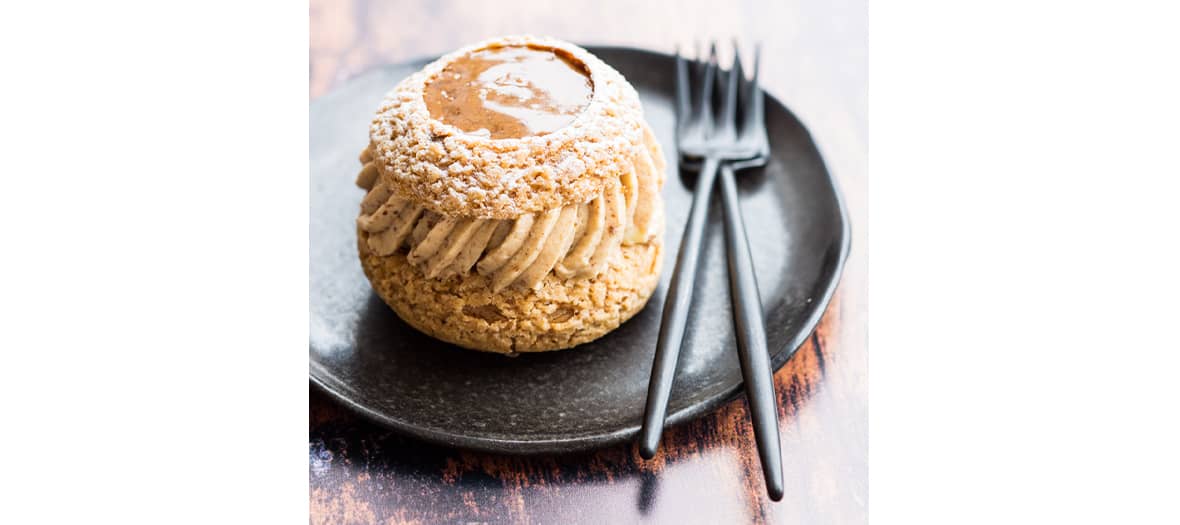 Everything they touch turns into baking ecstasy. The reconversion is good for Jean-François Bandet and Magali Szekula including zebra breads, babkas, flans and pastries. Virtuosos of chou dough, their last baby coming out this Saturday is Paris - New York: a Paris-Brest revisited with light pecan cream garnished with a praline heart. We don't know you, but we feel like we are going to get up early to be sure to taste it.
5,50 € le chou
Where to find them? 18 rue de Turbigo, 75002 Paris - 359 rue Saint-Martin, 75003 Paris - 91 rue de Rivoli 75001 Paris
5 - Benoît Castel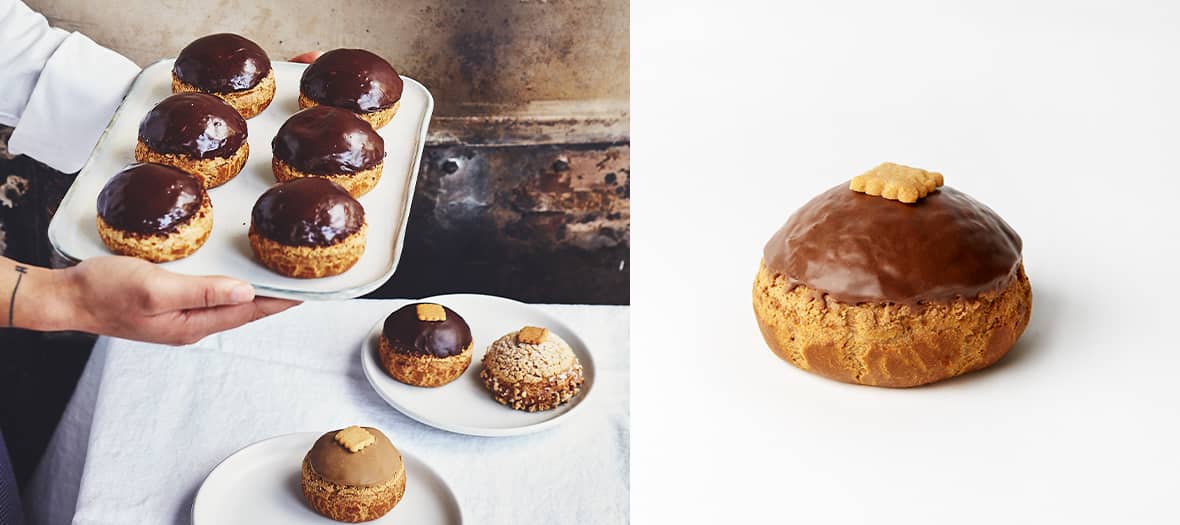 He is the most prominent baker in Paris. Galette des rois, breads, pastries: it must be said that Benoît Castel's talent lives up to his reputation. The demonstration is once again made with its vanilla cabbage : pastry cream, mascarpone, icing sugar in a chouquette. That leaves you baba. Chocolate or lightning-style coffee variant for amateurs.
Le chou: 3,50 €
Where to find them? 150 rue de Ménilmontant, Paris 75020 - 72 rue Jean-Pierre Timbaud, Paris 75011 - 11 rue Sorbier, Paris 75020
6 - Sébastien Gaudard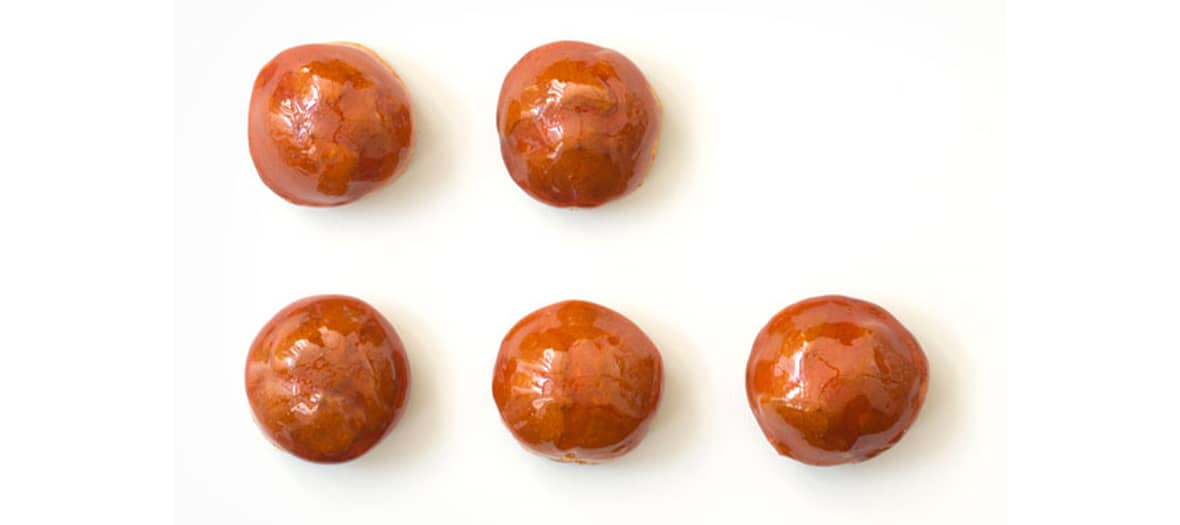 The latest in a long line of pastry chefs, the seductive Sébastien Gaudard claims his preference for tradition in his tea room opposite the Tuileries. Suddenly, among his great classics of French pastry , his little caramelized puffs serve as authentic airy delicacies that can be eaten endlessly. Toffee well crunchy, smooth cream with vanilla from Madagascar and a soft choux pastry up besides the sin of this great cute greedy.
5.50 € cabbage with vanilla from Madagascar
Where to find them? 1 rue des Pyramides, 75001 Paris - 22 rue des Martyrs, 75009 Paris
7 - liberté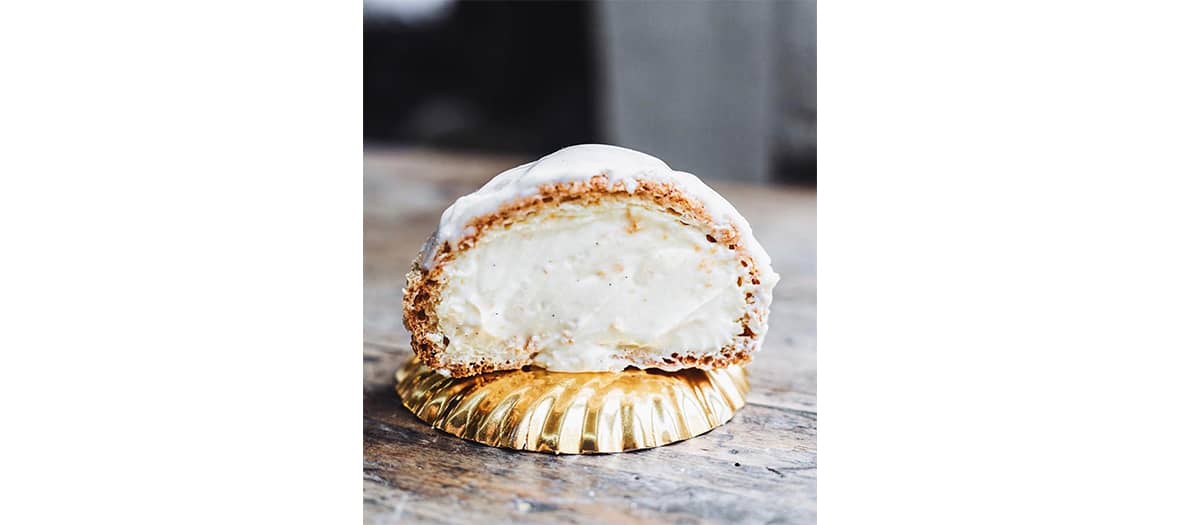 Taken over by Mickael Benichou , the Liberté brand embodies the renewal of Parisian pastry making and focuses on its major essentials. After the famous cream pie, needless to say that these puffs with a powerful vanilla flavor border on perfection, as does its wonderful icing. Their singularity? A large format, like a nun, which makes it a real delight. For chocolate lovers: its cocoa version is perfect.
4 € cabbage
Where to find them? 39 rue des Vinaigriers, 75010 Paris - 10 rue Poncelet, 75017 Paris - 40 rue Saint-André des Arts, 75006 Paris - 58 rue Saint-Dominique, 75007 Paris
8 - Ladurée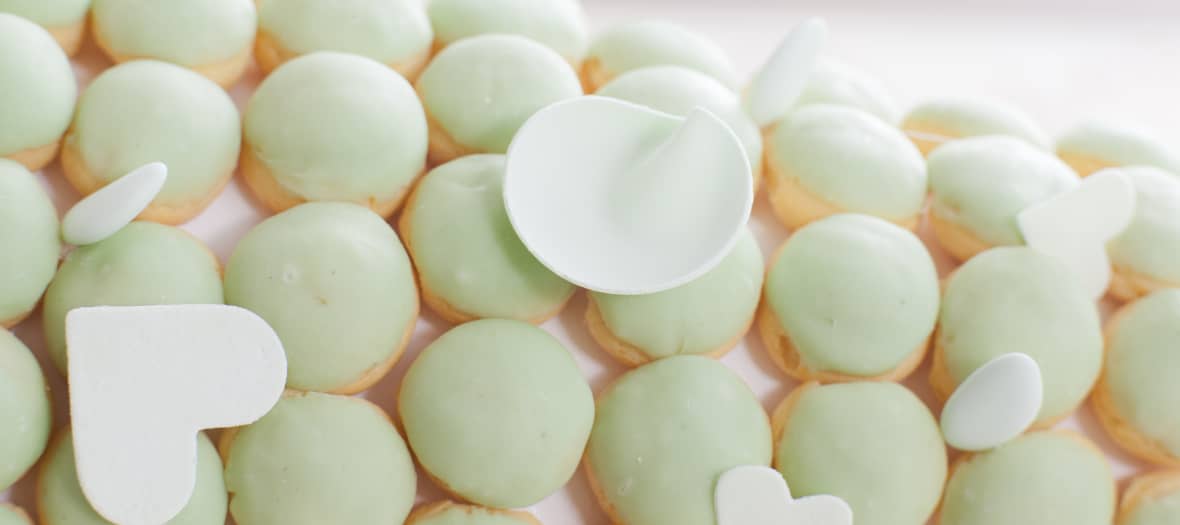 For a chic snack between friends awaiting the return of the festivities, we order this dessert really wow Ladurée: a demented cake where pretty sprouts are hooked on white chocolate and decorated with sugar pretty petals. We alternate the flavors between vanilla, orange blossom, rose petals and above all, above all, a pistachio with a real good taste as in Italian gelati. Yum: sugared almonds will also have something to eat.
On order from 10 people with a minimum of 4 cabbages per person at the price of € 11.20 per person
Where to find them? 14 rue de Bretagne, 75003 Paris - 99 rue de Rivoli, 75001 Paris - 62 boulevard Haussmann, 75009 Paris - 75 avenue des Champs Elysées, 75008 Paris
And also...
Popelini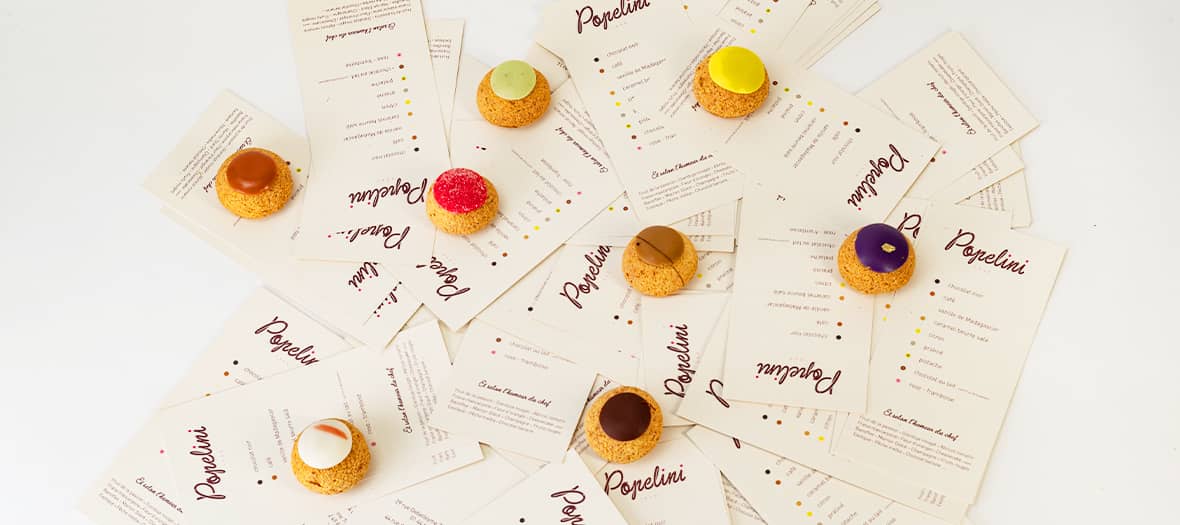 They are very beautiful, very round. Popelini's Insta-friendly cabbages would be worthy of feature in Coppola's Marie-Antoinette . With a good consistency, they do not drip when you bite into them and are therefore eaten while keeping control over their dignity. However, we regret the whole a little too sweet and tastes less natural than its competitors. The classic flavors (salted butter caramel, vanilla, dark chocolate, praline, lemon, pistachio, coffee and rose-raspberry) are currently inviting Passion fruit, gianduja nougat, coconut-praline and galette des Kings.
From 15 € the box of 6 cabbages
Where to find them? 71 rue de Seine, 75006 Paris - 29 rue Debelleyme, 75003 Paris - 44 rue des Martyrs, 75009 Paris - 35 rue de Turenne, 75003 Paris
Also discover The Comptoire du Ritz and The Jeffrey Cagnes Pastries