Stop looking for the right bottle (obviously organic) to bring for your next aperitif. The extra brut P.181 cuvée from the illustrious Maison Canard-Duchêne appears as the chic reference : a new safe bet to buy with your eyes closed, to always keep cool in your fridge or to easily find at a wine merchant or in Monoprix wine shelves before a party or a dinner ...
The Cuvée P.181, the best organic champagne to test
It must be said that this bottle combines all the strengths of the heart: an organic champagne that is both sharp, elegant and responsible, a true hymn to nature , which reconciles the benefits of organic ( bye bye the headache of hyper-sulphite juices), an incredible balance, a fair price and the aromatic singularity of a small production of 9 hectares on the slopes of the banks of the Marne.
Lovers of fine, well-struck bubbles will appreciate the Extra Bruts aromas of nectarines and mandarins around a blend of Pinot Noir , Chardonnay and Pinot Meunier , which work just as well for an aperitif as on a sole meunière or a platter. of cheese with soft cheeses such as coulommiers.
Canard-Duchêne: a house of excellence committed to sustainable viticulture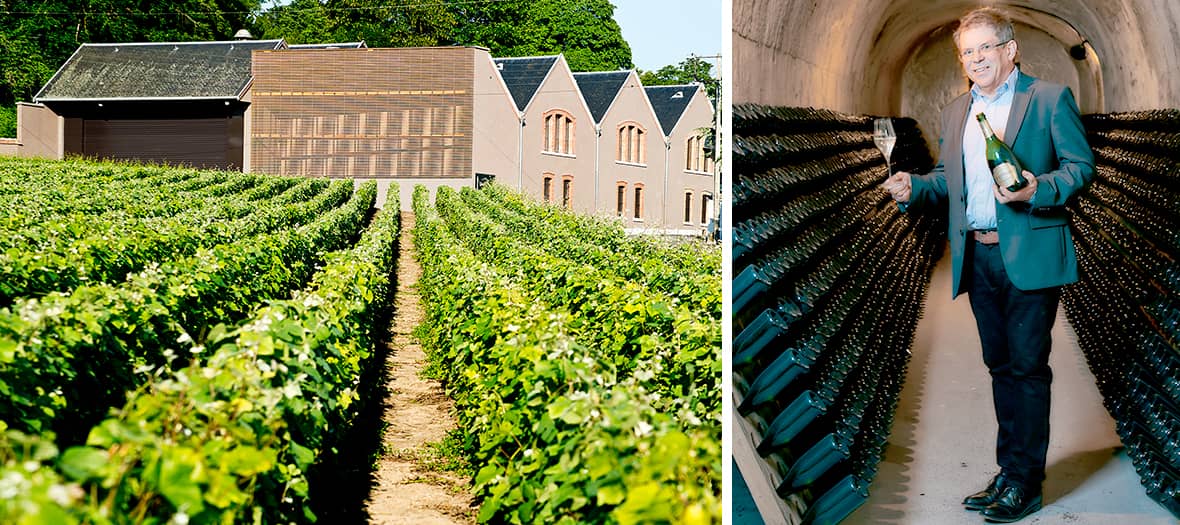 They are among the pioneers in responsible production and respect for the vineyards. Avant-garde and committed for nearly 20 years in a more responsible global approach, cellar master Laurent Fédou has revived in excellence Canard-Duchêne , the beloved house of stars and Romanovs born in 1868, from a mythical love story between Victor, son of a cooper and Léonie, the daughter of a winegrower.
In 2003, Laurent Fédou launched a real manufacturing process that respects the environment, from recycling waste to treating effluents with his own wastewater treatment plant, including reducing the carbon footprint .
The year 2009 marks a real turning point with the launch of the first organic cuvée, widely acclaimed by connoisseurs. Renamed P.181 , it is now seen as a benchmark of good taste and respect for biodiversity with exceptional know-how. As evidenced by the work of the soil, plowed 4 to 5 times a year and the sole use of copper to fight against mildew .
Indicative retail price € 31. On sale in all Nicolas wine merchants in France and at Monoprix
ALCOHOL ABUSE IS DANGEROUS FOR HEALTH. TO CONSUME WITH MODERATION.