Imagine a darling private mansion near place des Vosges, aka Hôtel de Marles, a Parisian gem that shelters a made in Scandinavia paradise of softness.
I have named the Maison de la Suède that happens to shelter the most comforting café of the Marais.
Behind the sandwich and cake counter, a pretty local doll,  goes out of her way to serve the dinner of your dreams with disarming incredible warmth…
The result is very very cool prices for a delicious beet and meatball sandwich (just like Ikea but better), herring-potato mayo, tuna (5€) on white or black bread. They also have good beet soup (6€), served with fresh carrot juice (2€) or a nice cup of coffee (3€). Brioches rolls with fresh cinnamon, cranberry and almond tart, die and go to heaven carrot-cake (4€). So just sit down at a small checked table and enjoy life.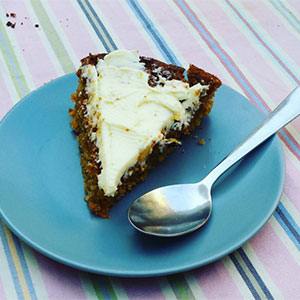 TOPS: a Sunday anti-blues address and a super hideaway at cool prices in the Marais…
Open Tuesday to Sunday, without reservations, noon to 6pm.
By Elodie Rouge @elorouge
Also discover Colorova, a delicious brunch and Season the new light HQ of the Marais.