Anne is the best kept secret in the Marais… And it just happens that the one at the helm of this gastronomic temple has an amazing personality!
This unique table, nestled in the courtyard-garden of a private mansion on Place des Vosges, is the new nugget of Pavillon de la Reine, appealing to visitors from around the world, fascinated by its amazing charm.
The most discreet and coveted 5 star of Paris preferred for a long time to remain a bachelor pad without a kitchen. But this very special address finally launched an amazing small gastronomic venue.
An iconoclastic and frankly joyful table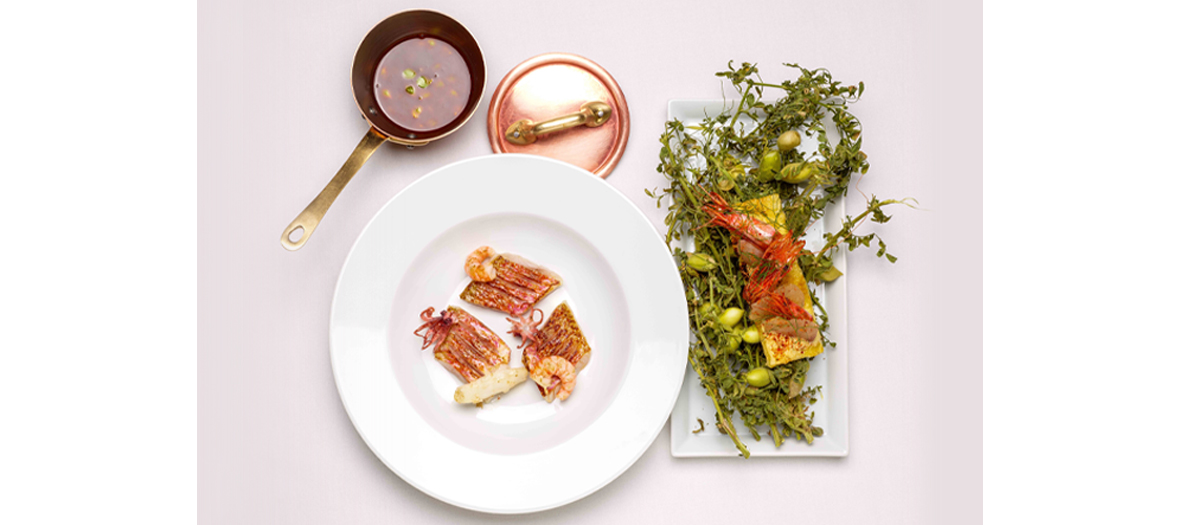 When one has a neighbour as talented as star-studded Mathieu Pacaud (L'Ambroisie), it would be a shame not to take advantage of his talents.
For the Pavillon de la Reine, the star chef has put together a Parisian menu, both super creative and light, never dull, entrusted in the hands of the brilliant young chef Edouard Chouteau (ex-Gagnaire). Incredible products and stylish plates, yet not fussy: right on target.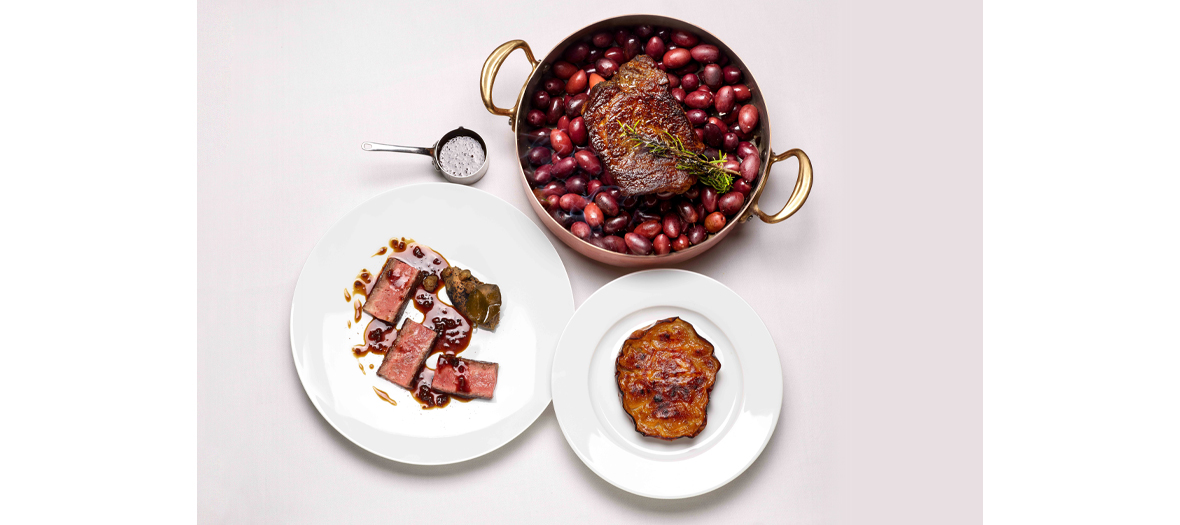 The winning recipe, a menu of simple products, all presented in several versions to discover their exceptional side! Such as these amazing tomatoes (€35), red snappers (€50) or Bresse chicken (€110 for two). For dessert: a baba of wild wood strawberries or the chocolate soufflé (€18)— simple, yet perfect, are all heavenly.
A mini-gastronomic venue we all dreamt of
A far cry from solemn tables, 20 seats avoid the fussy effect of gastronomic  venues. In short, you will feel better than at home. Perfection: in summer, the chef serves his plates (which one imagines very quickly rewarded by a Michelin star…) on the terrace. The ultimate for a romantic evening, birthday or another exceptional moment. Take your pick..
Room service on the terrace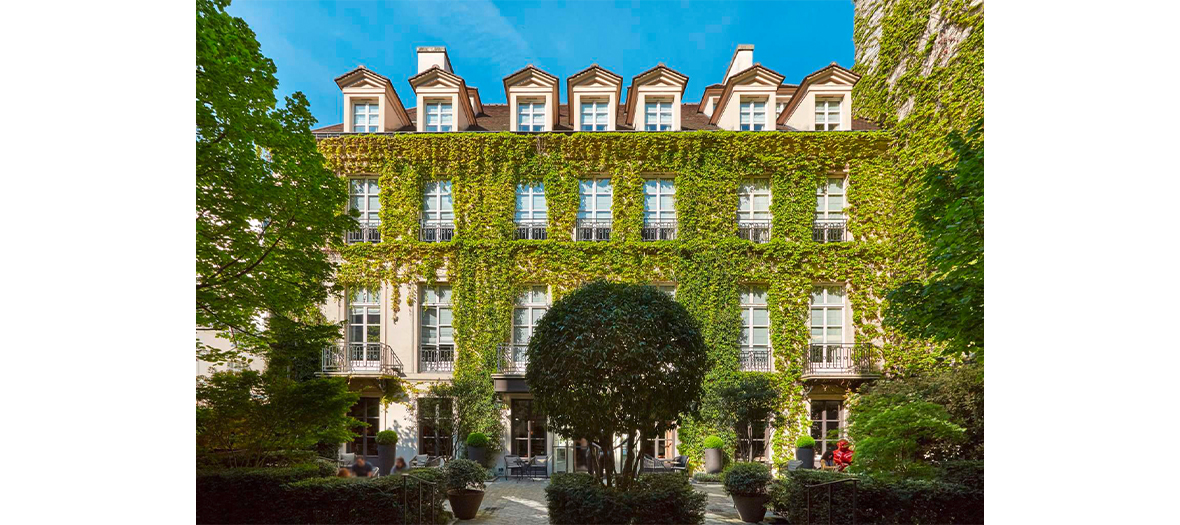 The motto of a deluxe hotel, a real one, is never saying no to its clients… Parisians can also take advantage of this posh environment. You dream of a tea, a Spritz, a club sandwich or a simple salad on the terrace? It's possible, of course. The best of room service and nibbles at the bar such as their croque-monsieur can also be enjoyed on the terrace to prolong summer. So now just walk through this majestic establishment and enjoy yourself.

Also discover the new table just like in Tel Aviv everyone is talking about