Why you will adore going there: hip and cool : ultra glam' dolce vita decor, huge pizzas, high voltage ambiance, hidden cocktails bar. From the top of its four floors, the "newcomer" of the Big Mamma Group (East Mamma, Ober Mamma, Pizzeria Popolare…) is sure to be a success. Only downside, waiting in line can really upset you if you are not a regular.
The specialty: the Italian BBQ is making its coming out. Sirloin strip 450g (€27), prime rib of beef for two (€33/p), T-bone steak à la florentina… with polenta (€3) or roasted potatoes. And for all those who cannot live without their famous mozza di bufala (€7), divine truffle pasta (€18) and tiramisu (€6.50), don't worry, the house classics are all there.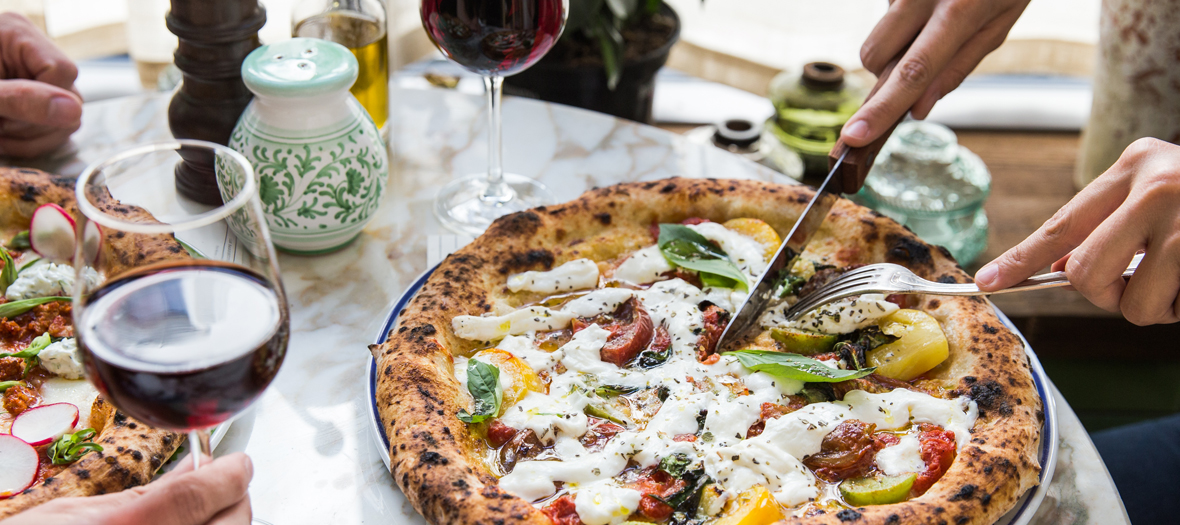 Open every day for lunch and dinner.
Also discover the rolled pizzas of Magnà.