You were pretty sure that you knew all the Neapolitan pizzerias of Paris? It's without counting on the arrival of the "rolled" pizzas of Magnà, a new freshly arrived challenger in a pocket counter of the trendy 9th.
From the streets of Naples to the Parisian pavement
Julien Serri, a chef Franco-Italian chef with tattooed arms and an impeccable beard, brought back from his travels to the Boot two emblematic specialties from the streets of Naples: the rotolo pizza (or rolled up version) and the portoglio pizza (wallet) that the pizzaiolo folds in four, like a cone. The advantage? You can eat them with just one hand, the utmost of snobbism for street food, don't you think?
Do you like your pizza rolled or folded?
In both cases, the base is the same, that is to say an infinitely soft and light pizza dough, kneaded on site in the purest Neapolitan tradition.
The outsiders ? The rotolo with couture Parma ham (€13.80) and the portefoglio with Antica Mortadella (€13.80), a killer knife-cut mortadella, basted with a pesto with pistachios from Sicily and mozzarella elaborated in the Yvelines (near Paris), that holds its own compared to its cousins!
Keep some room for dessert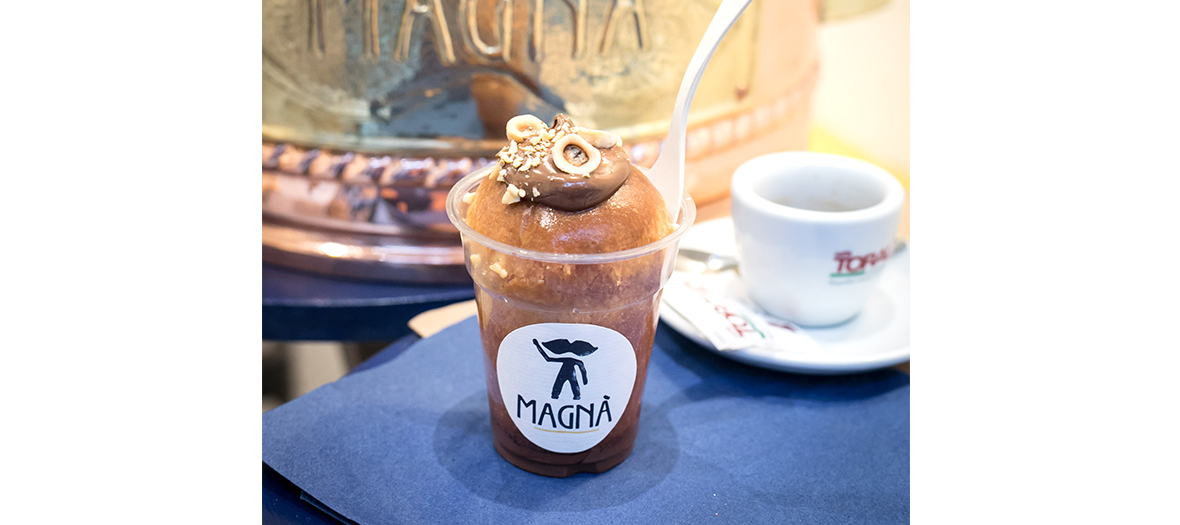 After having licked our fingers, we are still in the running for devilish pizza sticks, covered with spread and crushed nuts (€13 to share) or the highly appréciated house baba (€5). Along the way, hats off to the dedicated soccer shirt of Maradona on the wall, even more sacred than a Madona.
More info on Instagram
Also check out the Tripletta Gaîté pizzerias and Atelier Bizzo.