A stone's throw from Répu and the Canal Saint-Martin, Alice Tuyet (creator of the Patate podcast) and her chef Joris Lebigot (former chef of Stéphanie Le Quellec at La Scène) imagine Plan D , a new haunt that offers two vegan specialties: ultra-gourmet multicolored sandwiches and crazy ice cream sundae to devour in take away during a cool stroll on the canal.

The must ? Chill out in aperitif mode with a glass of natural Côtes d'Auvergne rosé (Corent 2020, € 14 per barrel), an artisan iced tea or a BAPBAP beer on its pretty terrace in the evening. La dolce vita 2.0 on a healthy and chill register, this is where it happens ...
Very glamorous vegan sandwiches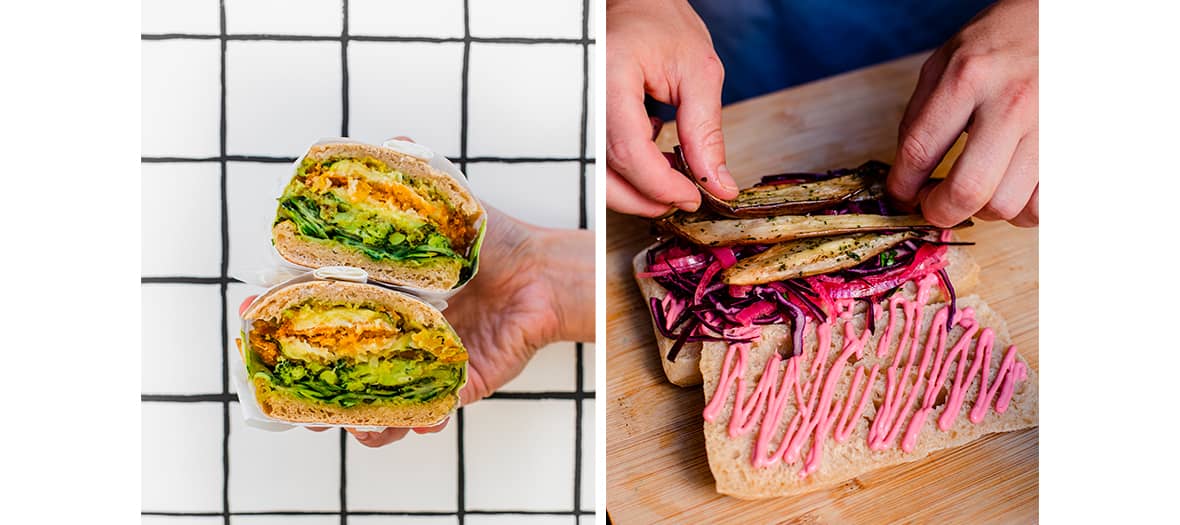 Yellow, green, red: you have to choose your color, the theme of each of these highly foodporn and very cooked snacks that vary according to the seasons. Clearly proof that vegetable cuisine has never been so creative.
What is nestled in the warm and soft breads with olive oil, all at € 9 each? Depending on the colorimetry: an extraordinary cauliflower breaded with cornflakes, marinated carrots Banh Mi style , roasted pepper, fresh tomatoes, bouquet of herbs or exquisite courgette tempura.

Add to all this a crazy vegan mayo smoked with paprika or curry, an atomic green sauce or a cream of split peas with candied garlic and you're done to get the best 'dwich in Paris.
Very naughty sides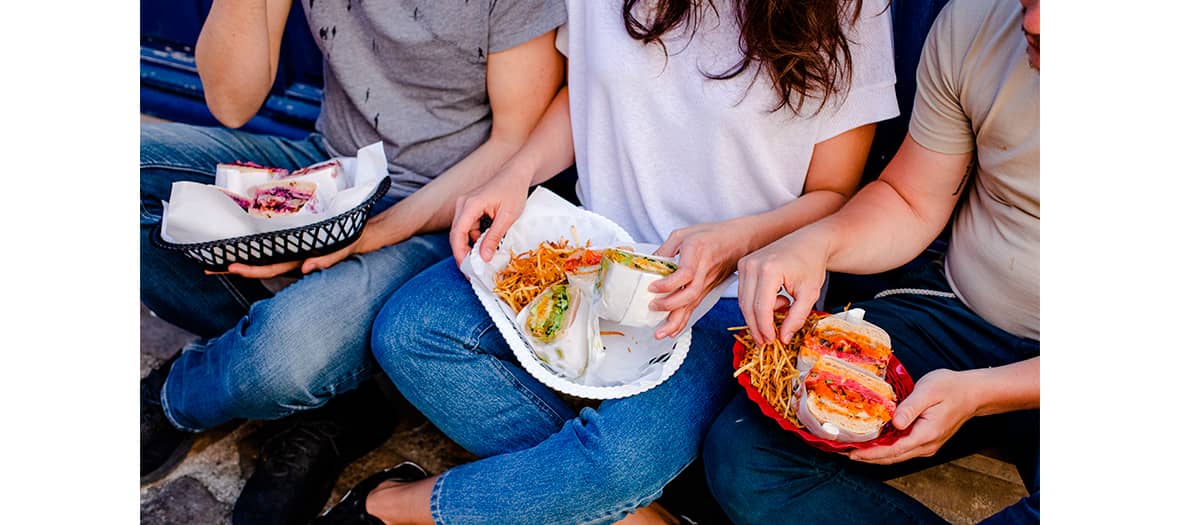 Because a good sandwich can never be eaten alone, we forget (for once) our perfect quest for the bikini-body and we throw ourselves on the crispy fries in dirty match apple mode with soy mayo and simmered house smoked sauce for hours.
A lactose-free ice cream between the caramel sundae and the frozen Snickers®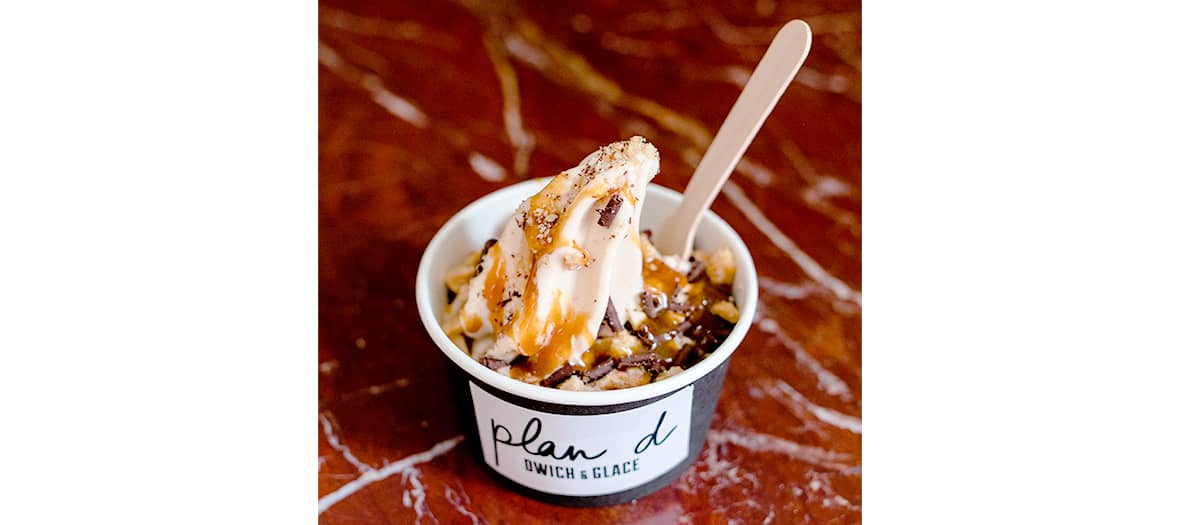 No deadlock on the sweet either with the caramel, peanut and peanut butter sundae (€ 4.50). Indecent certainly, but healthy since this phew ice cream is concocted with oat milk and organic peanut butter.

A frosty delirium worked like a Snickers ® (and which is madly reminiscent of McDonald's caramel sundae, better still) which we still salivate. Addictive, therefore.
During the week, open from 12:30 p.m. to 3 p.m. and from 7:30 p.m. to 9:30 p.m. - Continuous service on weekends from 12:30 p.m. Closed on monday and tuesday.
Formula at 13 € for a 'dwich, a straw apple and a drink - Sandwich at 9 € - Ice cream at 4.50 €

Also discover Café Lapérouse: the fashionable brasserie of the Hôtel de la Marine and Giorgio, the new italian trattoria.