All evening, we thought Blondie was going to show up to sing on the tables. Having become a benchmark for Neapolitan pizza (with wide edges therefore) in Paris, the Dalmata group has just inaugurated its most wow and disco address near Bastille . The new kid is called Giorgio , and the least we can say is that he knows how to set the mood ... In short: the address everyone is talking about!
Pink, pink, pink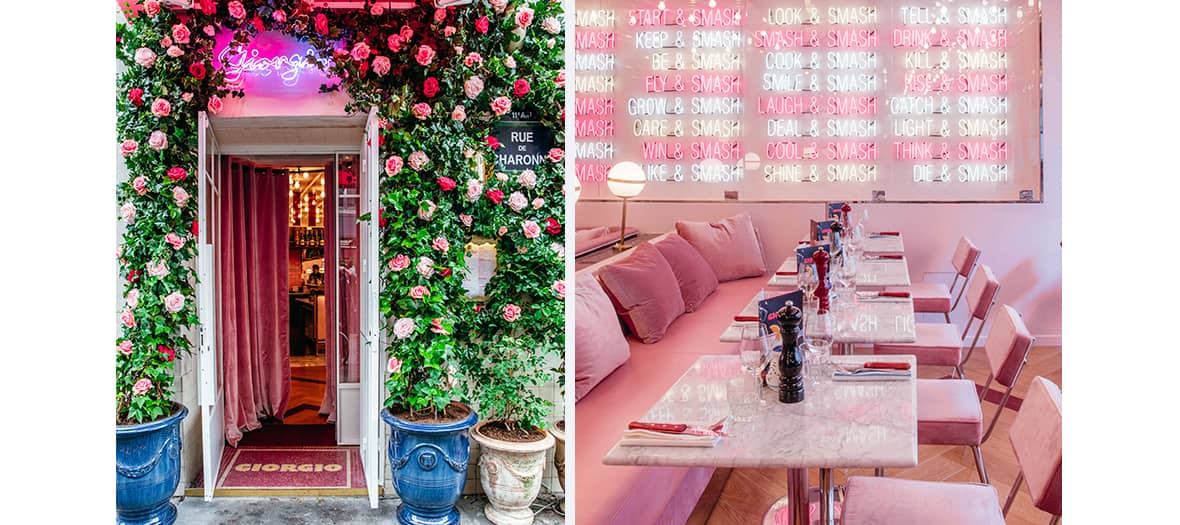 This is a 100% Insta-compatible decor. The staging of the architect Juliette Rubel has everything of a high place of Italian seventies nights, borrowing from the most kitsch and futuristic codes of pop in a resolutely girly boudoir spirit.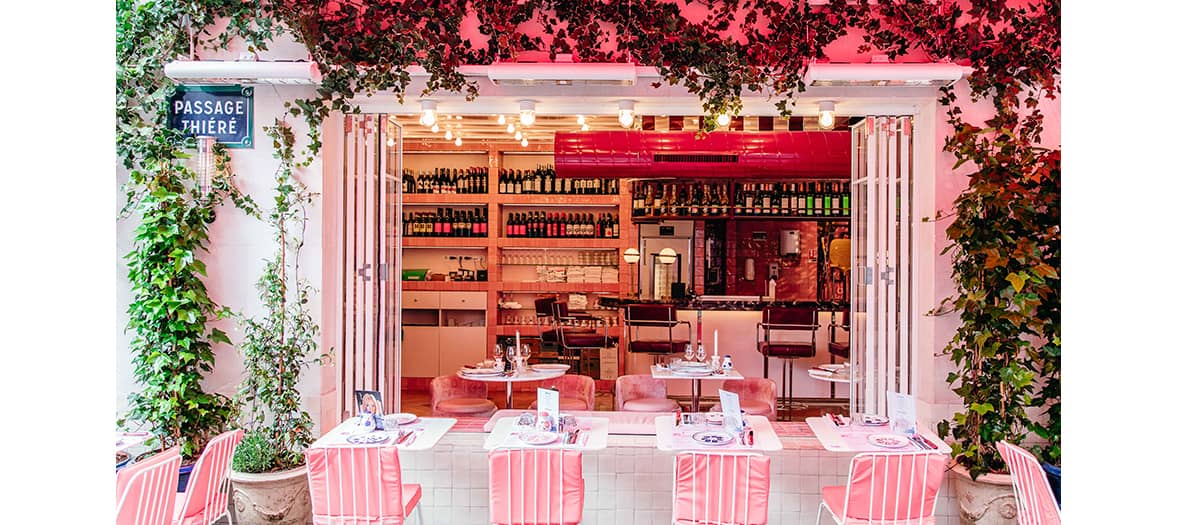 Armchairs and benches velvet candy pink, mirrored ceilings, marble bar, high chairs raspberry, furnaces pizzas way mirror balls, posts feel good written in neon and of course playlist disco rigor ... A must for the right toilet for most frenzied pee break of your life on Boogie Wonderland !
At Giorgio , we come first to spend a real moment of celebration with his group of friends, served by an ultra-friendly staff who carry on in Italian and tangle the brushes without ever damaging your good mood. It is also a real dinner-show to sit in front of the open kitchens ...
Friendly plates in the spirit of Big Mamma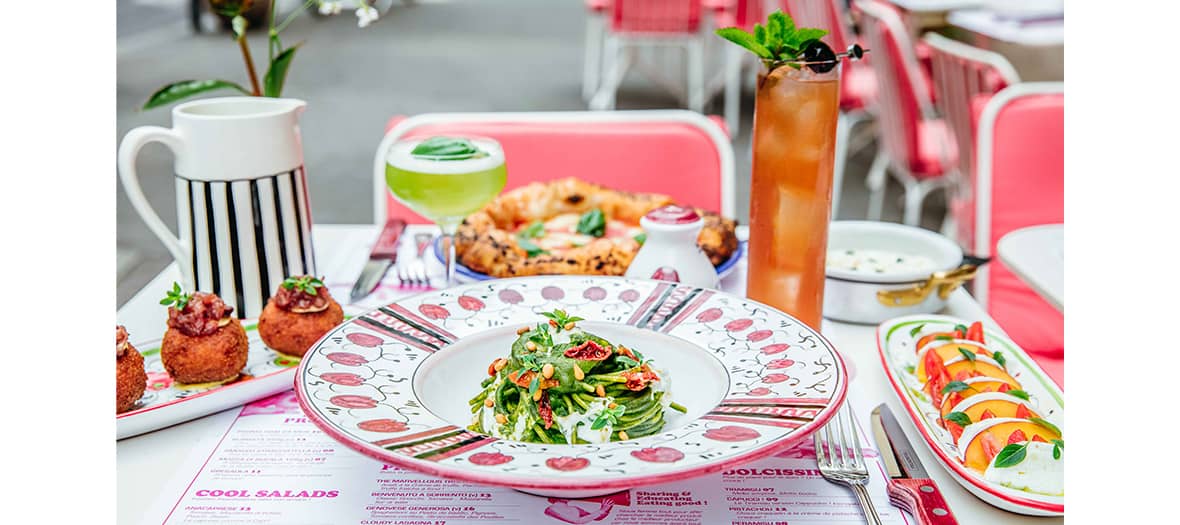 It remains to order the best a la carte specialties , all homemade with great French suppliers ( Terroirs d'Avenir for meats and vegetables in particular) and of course Italian: vitello tonnato (14 €), arancini tuna and saffron (12 € ), spaghetti with basil pesto (16 €), smoked stracciatella (8 €), truffle cream anneli (18 €) ... All at deliberately affordable prices to keep this popular table spirit.
But the Dalmata signature obviously remains the pizza: Rose Panther with pistachio cream and mortadella (€ 17), Marinara Colorata with tomatoes of all colors (€ 11) or Dancing Queen with mushrooms, cooked ham and stracciatella (€ 16) . We finish with a tiramisu (€ 7) or a frankly foodporn pistachio cream puff (€ 12).
Note: the too rare presence of cult Italian sodas such as aranciata and chinotto (€ 6), to discover to change your habits a little, unless you prefer the well- chilled cocktails of the mixologist Marco Rubegni .
Open Monday to Friday 12 p.m. to 2:30 p.m. and 7 p.m. to 11 p.m. Saturdays and Sundays 10 am-4pm then 7 pm-11pm.
Also discover Cyril Lignac's new Italian restaurant and Eataly's Italian brunch.