Olivier Rousteing , the fashion editors and the teams of the neighborhood's fashion houses have already made it their new HQ Installed at the entrance of the Hôtel de la Marine with two terraces and a dream decor signed Cordelia de Castellane (DA of Dior Maison and Baby Dior ), Café Lapérouse stands out as the ideal meeting place for chic Parisians for a lunch that lasts, a professional breakfast or an afternoon tea nestled in the large living room ...
It must be said that at the controllers, Benjamin Patou adds an atmospheric address to the notebook of his Moma Group (Créatures, La Gare, Manko, L'Arc…). We take you.
The masterful decor of Cordelia de Castellane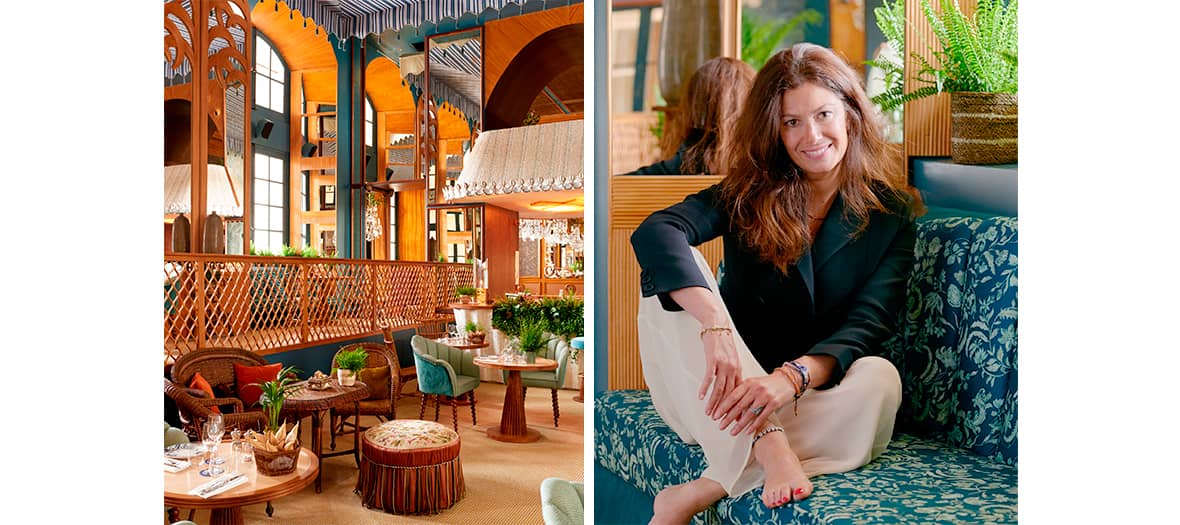 With her incomparable good taste, Cordelia de Castellane has not skimped on the means, carefully considering every detail of the decor. All the elements were made by French craftsmen, from the bar to the seats, including the woodwork and ceramics. Tables, Cordovan leathers, Baccarat chandeliers and other old elements have been found at the flea markets in particular.
Inspired for her very first address project, the designer even went so far as to draw all the floral and aquatic motifs on the plates herself or even the impressive mural, her favorite piece.
The exotic rendering turns out to be a real call to travel, in homage to the Comte de La Pérouse , naval officer and great navigator who disappeared at sea, " which gave free rein to the imagination ", she confided to us at the inauguration. . Suddenly, here comes the reign of shell armchairs (just like the bar which is adorned with them on all sides), fish suspensions and boats drawn on the walls ...
A social brasserie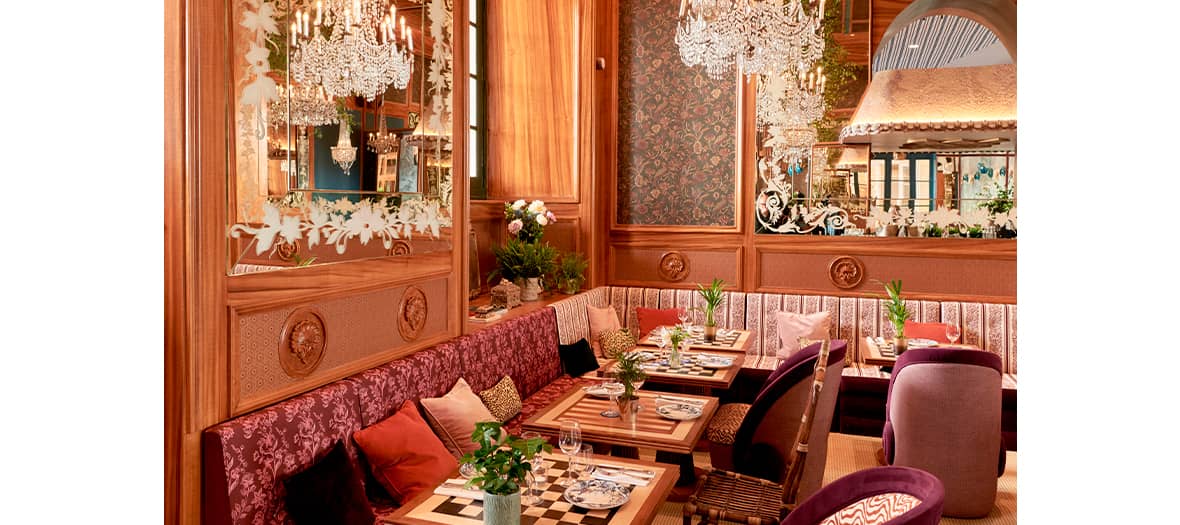 To satisfy socialite appetites, the menu takes on the repertoire of new classics of the Parisian brasserie: tuna ceviche in coconut milk, royal sea bream carpaccio from Finistère and Saint-Jacques ... But also great Parisian classics: foie gras terrine to die for and of course a Croque-Lapérouse with truffle . Airy to finish: the meringue filled with pistachio cream, for the best effect.
Morning souls will love meeting for a chic breakfast on its hidden and paradisiacal terrace of the Hôtel de la Marine , which is accessed by a small secret passage on the Place de la Concorde to wake up around croissants and fruit juices. , hot drinks, boiled eggs and toast… The experience to be enjoyed this summer.
Café Lapérouse 51 Quai des Grands Augustins, Paris 6th district.


Also discover Giorgio: the new disco trattoria signed Dalmata and Liquides, Matthias Marc's new trendy address a stone's throw from Les Halles.