On the lookout for a cult bistrot? Make a beeline for La Poule au Pot, the mythical address in Les Halles where the famous market workers found themselves sitting next to nightowl revelers in the early morning, almost a century ago…
A culinary genius was needed to rehabilitate this institution and bring back the inside-track Parisians on the banquettes that hosted leading figures of the 70's show-biz'. Done.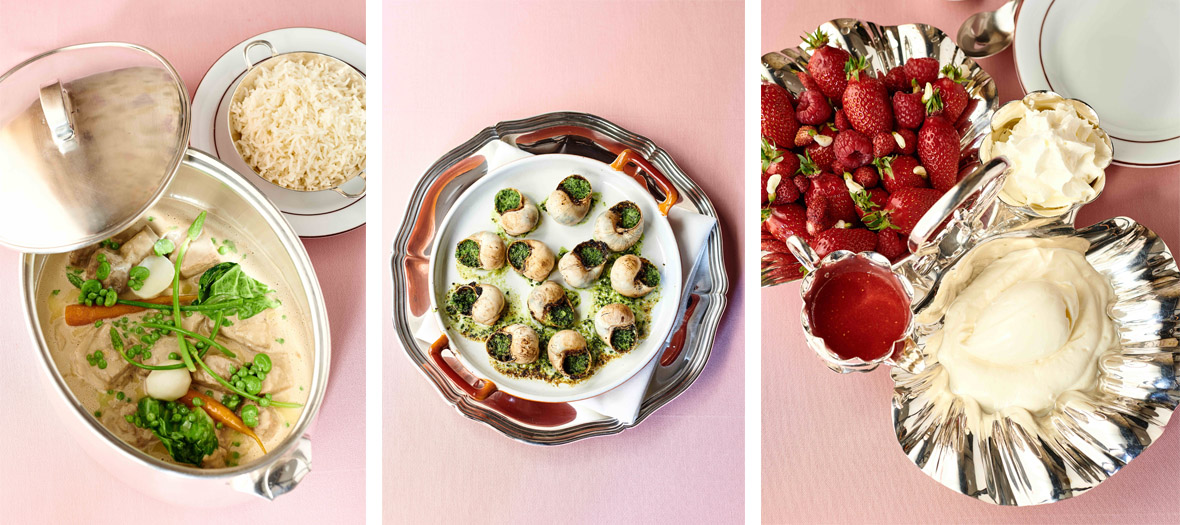 With this new "old-school" address, Jean-François Piège brings back the tasty concoctions of bourgeois cuisine, served in Staub pots and on silver platters.
While Elodie and Jean-Francois Piège dusted off the old decor, the setting has remained quite similar, which conveys a wonderful atmosphere where the prettiest fashionistas fit in perfectly. An authentic 30's decor: lamps with tassels, Art Déco mosaic columns, copper bar and wood panelling.
On the menu, everything die-hard Parisians adore : egg mimosa (€4), céleri-rémoulade (€6), white asparagus sauce mousseline (€28), omelette with sorrel (€18), old fashioned veal blanquette (€30), turbot sauce hollandaise (52 €), veal kidneys à la dijonnaise (€34) and a splendid cheese platter.
Conclude the festivities with the Piège madeleines : cherry clafoutis, ice cream with pecan caramelized nuts (€16) or a silver platter filled with strawberries, raspberries, farmer cheese sorbet to share (€36) for 2 or 3 persons.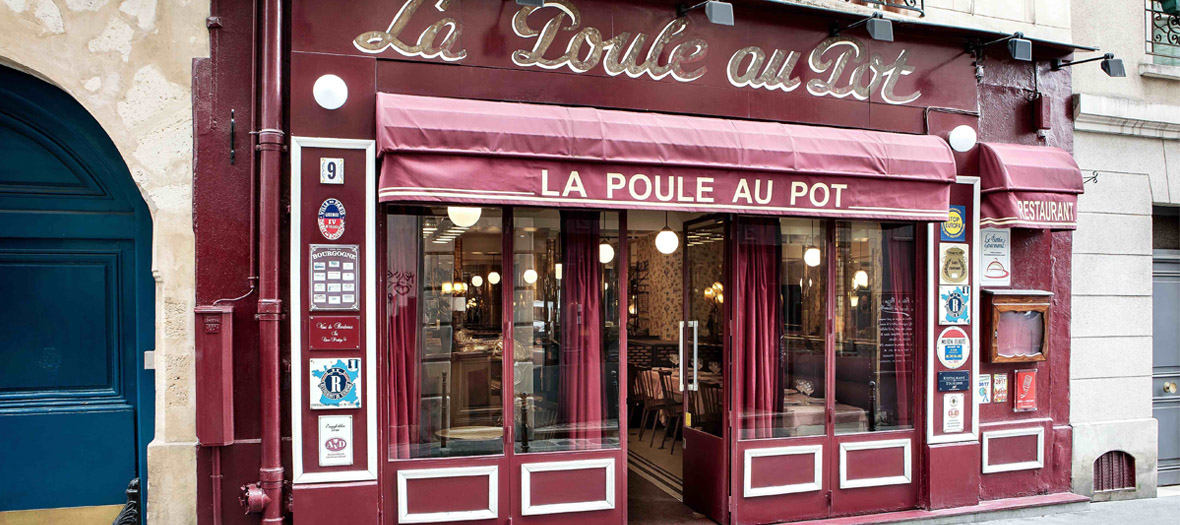 We like: the starter-main course-dessert menu served at lunch and dinner for €48 with a  choice of snail salad / shepherd's pie or fried colbert whiting with tartare sauce, before the ending with the marvelous tart platter.
Open every day from 10am to 2pm and from 6pm to 10:30pm.
Also discover Bouillon Pigalle, the hot spot and Clover Grill the new socialite bistro.