From Loïc Prigent to Lilly-Rose Depp, Jacquemus, Olivier Rousteing, Constance Jablonski or Carine Roitfeld … What are the most coveted tables during fashion week? A small listing of the 10 must-go places to "be part of the scene".
Au__Top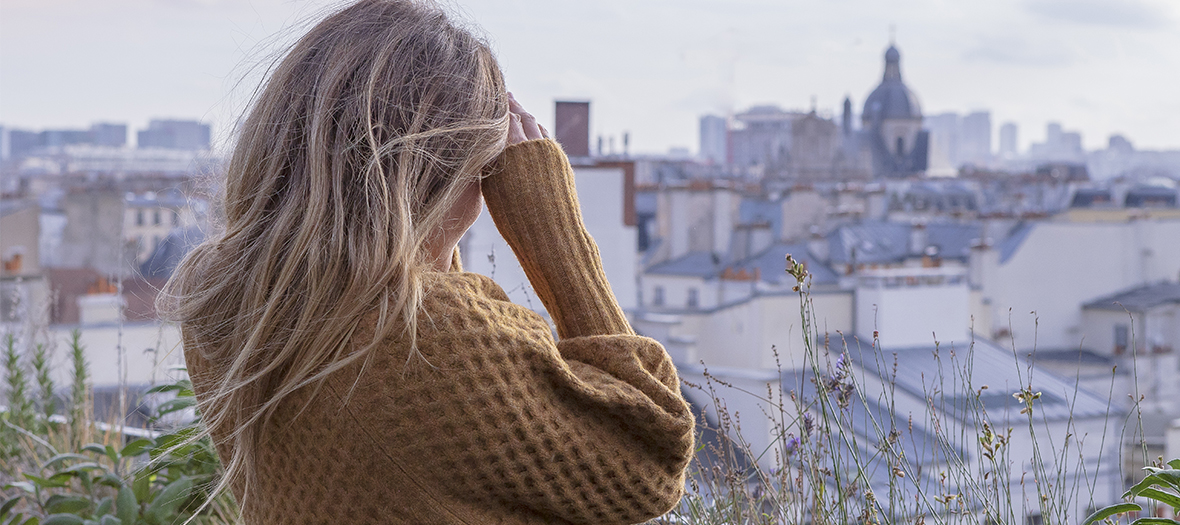 © Lisa Klein Michel
If there were only one rooftop to mention, this would be the one. And with reason. This new highly socialite and arty rooftop has just been opened by Jean Phi, the legendary owner of La Perle, at the heart of the Marais and already the hot spot of Paris fashion-week. Imagine a giant BBQ placed on top of the 98 Rue Vieille-du-Temple with a 360° view and a very cosy open roof that enables chilly-willy Parisiennes to stay warm.
The VIP potential of this unique terrace? Here, seats are rare and well deserved. An official reservation on the site is a must. After passing by the private elevator, the staircase, an XXL print by artist Philippe Ramette, you have reached the summit. Champagne, good sounds and grilled delights: you can start enjoying!
Discover all the information for Au__Top.
Roxie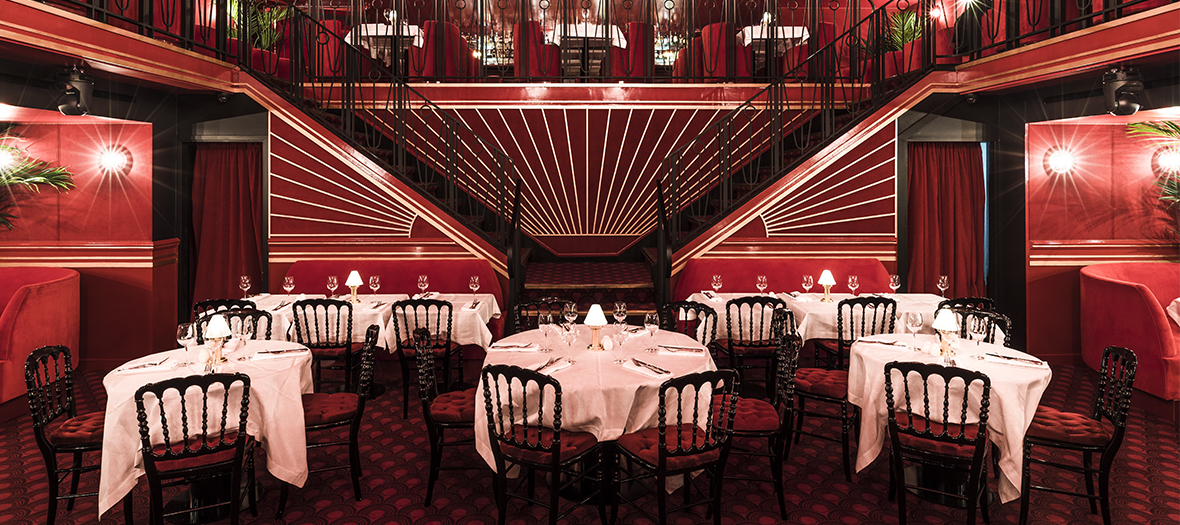 © Romain Ricard
Spotted on the restaurant's banquettes: Salma Hayek, Cara Delevingne, Ashley Benson, Camila Coelho, Joey Starr…. Normal: the Christian Dior party during Fashion-Week? This is where it was happening. The After-Party of Golden Globes? Roxie again. Freely inspired by Roxie Hart, star role of the Chicago musical, this new stylish rendezvous, orchestrated by Laurent de Gourcuff and Olivier Salem (Paris Society), puts the spotlight on music hall, with orchestras to replace the DJs. Party time full blast!
Check out all the info on Roxie.
La Poule au Pot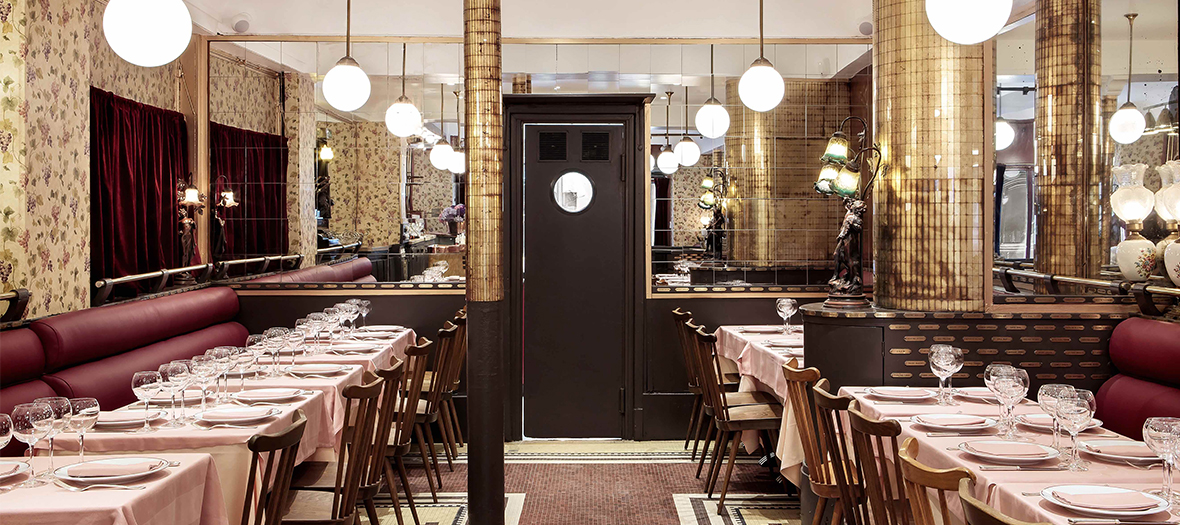 © Hervé Goluza
Who would have imagined that all the big names in fashion would be making a beeline for the vintage decor of la Poule au Pot in Les Halles? All was needed is for Jean-François Piège, the favourite star chef of the hype crowd, to take over this cult institution and with a decor featuring banquettes, tiling and pink tablecloths make it the new emblem of coolness with couture snails, shepherds pie, eggs mayo and new signature dishes.
Discover all the information on Poule au pot.
Hôtel National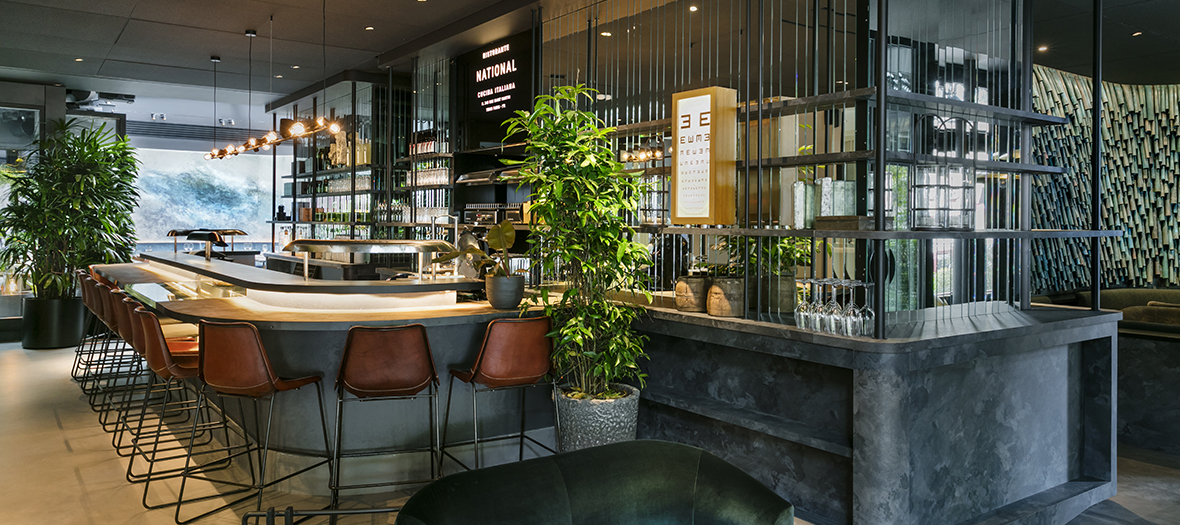 © Jerome Galland
If fashion week were to have an official restaurant, it would surely be Hôtel National, HQ of buyers, fashion editors, models, agents: they are all squatting the amazing patio around a drink and Italian-style tapas (mini breaded scallops, arancinis, meat balls…), unless you prfeer Il Ristorante, for their fab no gluten pasta sans gluten or a vitello tonato. Ultimate coolness: hanging out on the rooftop for an open sky drink if there is enough room.
Discover all the information on l'Hôtel National.
Froufrou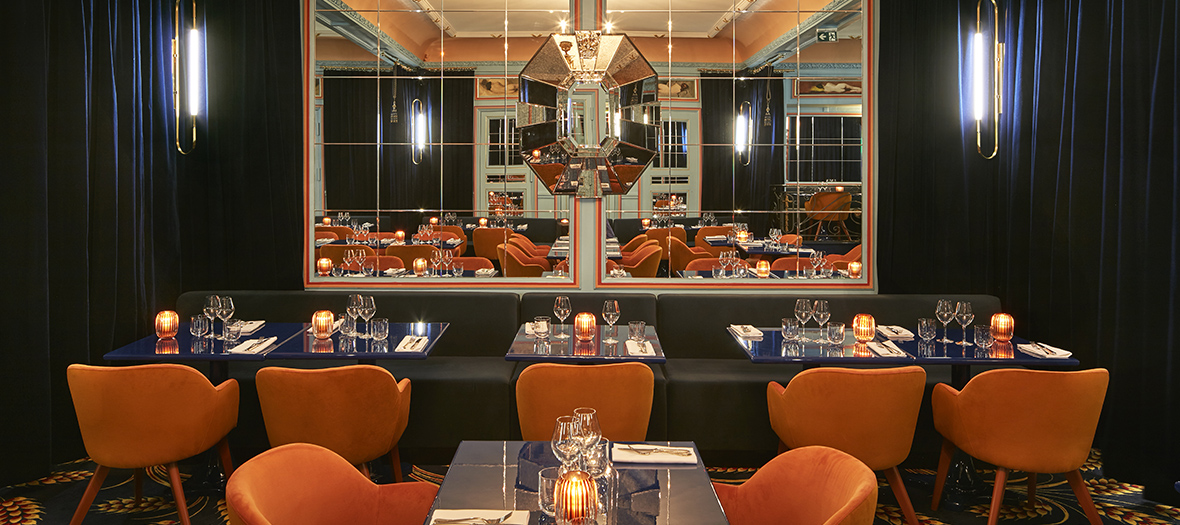 © Francis Amiant
Juan Arbelaez in the kitchen + Alexis Mabille as decorator: the winning combo of this new de restaurant under the columns of the Théâtre Edouard VII sets the tone! You are at the heart of the most festive hangout of the season where one finds all the fashionaistas and night owls. One the programme: typical French dishes to share, burlesque shoes to make the temperature rise and a speakeasy to play night-time prolongations.
Discover all the information on Froufrou.
Girafe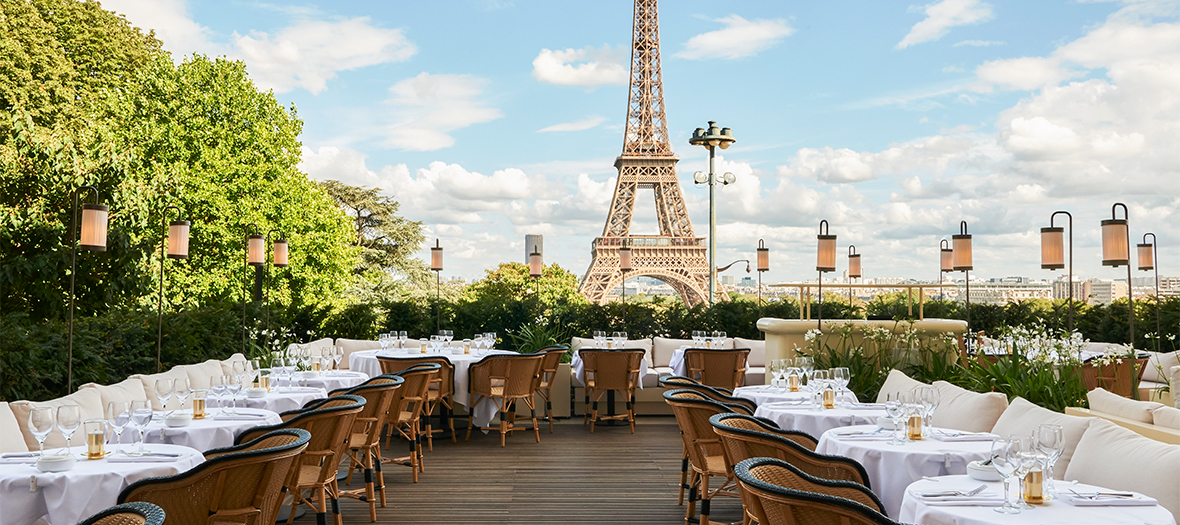 © Adrien Dirand
After Monsieur Bleu and Loulou, the duo Gourcuff + Malafosse does it again with a stunning decor signed Joseph Dirand, the star designer. Distinctive sign of the place: its heated terrace, eyeball to eyeball with the Eiffel Tower and a wild seafaring menu that's swings from a ceviche to Milanese-style breaded fish. Ideal.
Discover all the information on Girafe.
Le Bar des Prés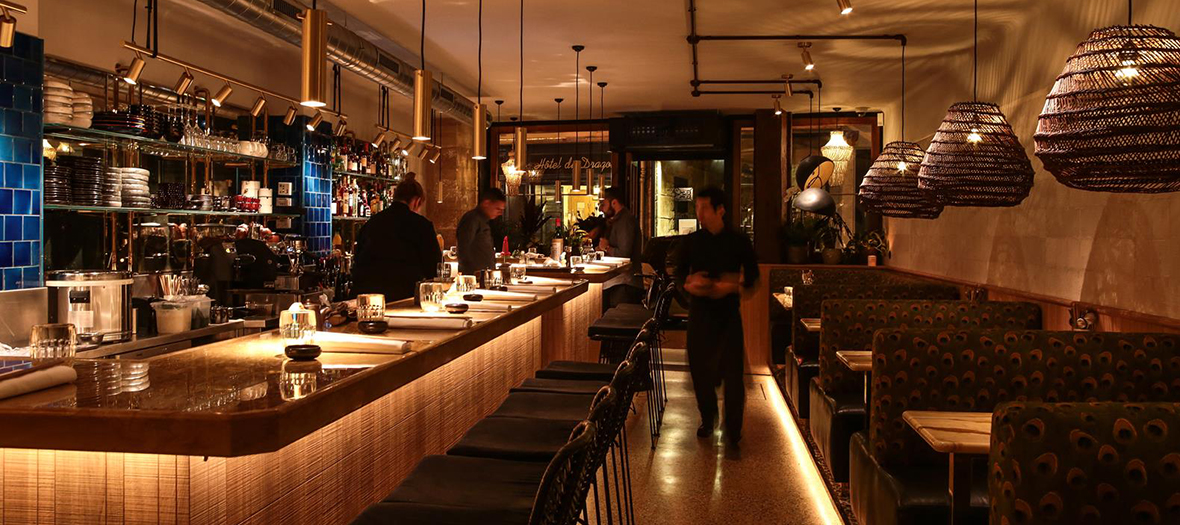 By inaugurating a sushi and cocktails bar with a highly New York style made in Saint Germain des Prés inspiration two years ago, Cyril Lignac could not imagine he was signing one of the most glam socialite addresses in Paris. Busy all year-round, the bar concentrates the most stars and influencers by square meter during fashion week, making it the absolute place to see and be seen during FWP.
Discover all the information on le Bar des Prés.
Wild and The Moon Saint Honoré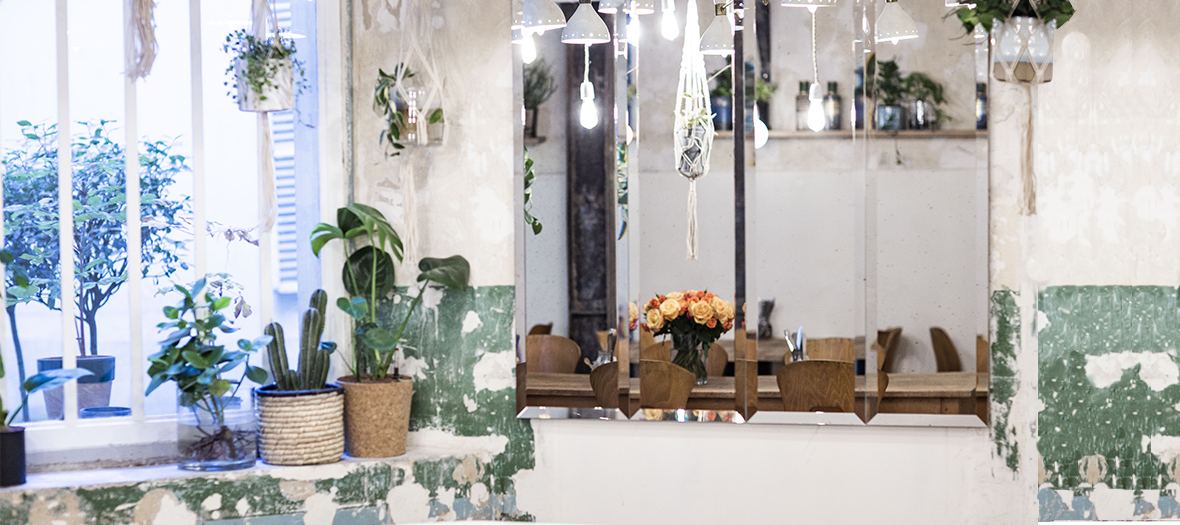 Emma Sawko has successfully managed to combine French living style with veganism from Los Angeles in her new delightfully couture flagship on Place du Marché Saint-Honoré (ex Marc Jacobs). Green Bowl, small cakes with a taste of Twix, colour galore freshly squeezed juices, fab salads, gluten-free paninis: no fashion twig will resist.
The must? After a first collab' with Virgil Abloh, Wild and the Moon launched a juice in limited edition during fashion-week with the super trendy Japanese label Sacai: a delicious bottle of ginger, lemon, pumpkin, curcuma, carrot and apple—to be instagrammed immediately.
Discover all the information on Wild and the Moon.
Also discover evening tables for party time.