The foodosphere is buzzing since the opening of this new hot spot last week: Shabour. It is undoubtedly the most sexy, foodie, enthusiastic and iconoclast table of the new Fall season. Make sure to reserve now.
Behind this electric address hidden on Rue Saint-Sauveur: Dan Yosha, Assaf Granit, Uri Navon and Tomer Lanzman. The same conspiring association of gourmets as Balagan—minus the l'Expérimental team this time.
On of the world's leading chefs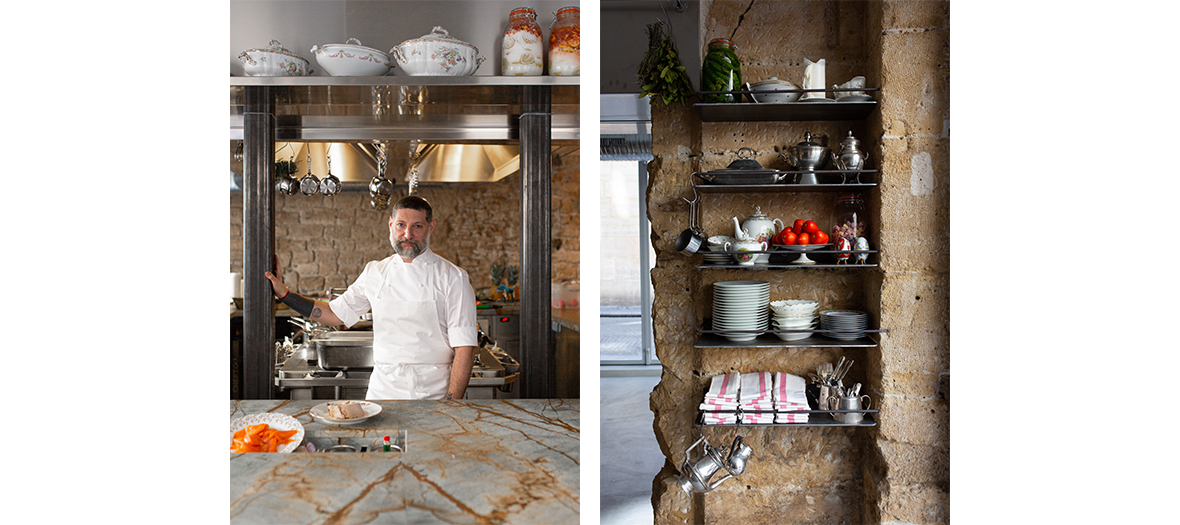 Assaf Granit, one of the famous Israeli chefs toques — whose tables in Jerusalem and London are always filled up — does it again and is confirmed as one of the most remarkable world chefs of his generation. He invents like noone else the taste of his era.
An unexpected venue
All those who are allergic to 3 star over-the-top and ambiances will appreciate. Welcome in a bar showcasing the Sentier style that is in keeping with the area: freestone walls, cement, stainless steel with a stunning scenography signed by the brilliant studio Cent15 Architecture. In the middle of this unusual candle-lit location: a large kitchen and its brigade, surrounded by high tables on which you can have dinner elbow-to-elbow.
A festive feast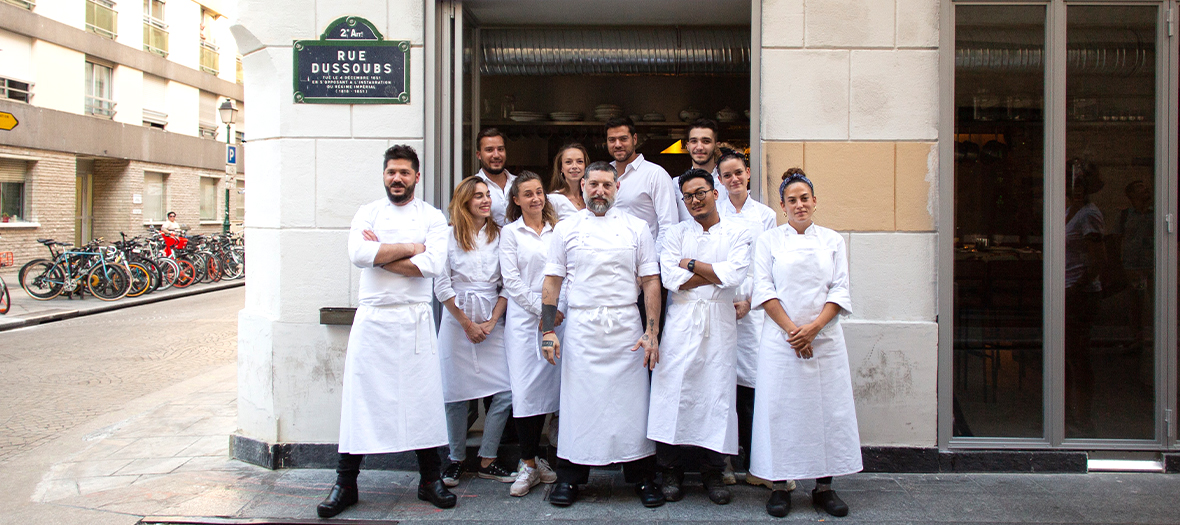 Seated like a gourmet spectator, the client is king, pampered, observing the show, chatting with the chef or freestyle with the team mixing the delicate art of relaxation while applying absolute rigour in the plate. Terrific. Another singularity: the highly festive table, with opera music and cool sounds, stylish cocktails, dimmed lights. To complete the party atmosphere: the very Brooklyn style counter where a Shabbat table decor seems to be in place: hallah bread, olives and small cakes on special serving stands. The table settings are very high end: plates in Limoges porcelain, silverware, engraved glasses. Without forgetting an excellent wine selection… The sommelier puts down the bottle so that each one can serve themselves as they wish.
A banquet worthy of the Last Supper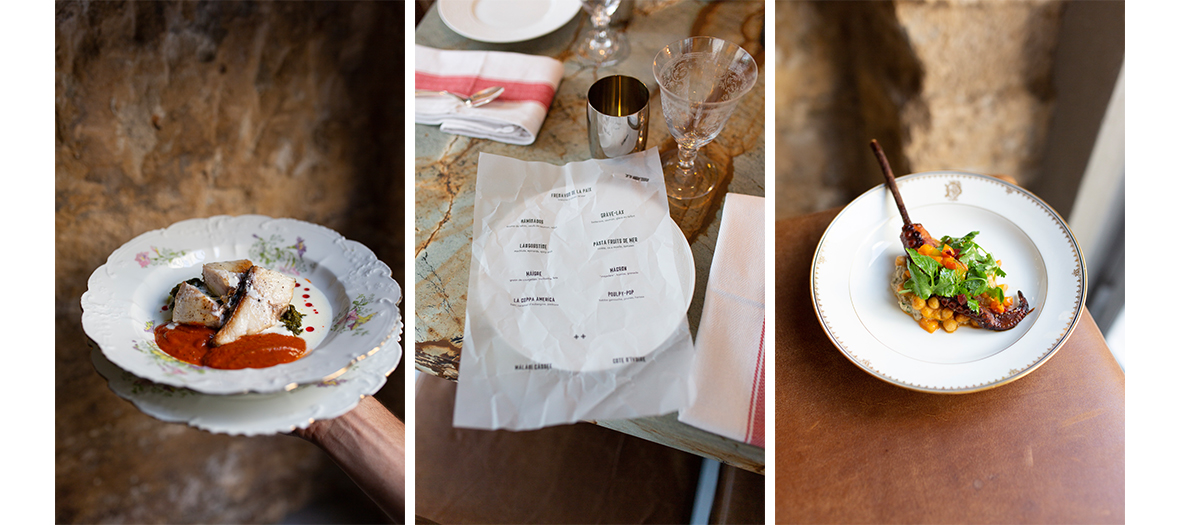 It's had to choose the Med galore menu. So just do like everyone else. Order and share. The bread is cooked in a brand of olive tree and spiced with za'atar (€8), a poached smoked egg with tea is served in a foam of tahini with salmon eggs and caviar (€13). Aristocratic: tortellini with chorizo, machluta, labane and pine nuts along with a spicy sauce (€22).
Between dishes, le chef makes you taste a spoon (in silver) of mustard ice cream or chocolate mousse with fleur de sel. Just to taste. For the pleasure. Generous. Before ending with a white pudding (€10) or torrid stewed fruit (yes, yes!) (€12).
A feverish atmosphere
At the tables: pretty Parisiennes, handsome guys like in à Tel-Aviv—in short the perfect ingredients to make temperatures rise with your new flame, spot a new target or make caliente encounters around a wonderful cuisine. Which proves that Paris is still a moveable feast.

Closed on Sunday.
Also discover Phenice, Yoni Saada's new table in the 9th district and the new brunchs to discover this Automne