Roger la Grenouille, a Parisian gastronomic monument near Odéon, has just been taken over by François Pagot and his sturdy team of associates, with Laurent de Gourcuff as ring leader. Look no further for the new new mundane Fall bistro: it's right here!  And if you enjoyed La Belle Époque, the great moments of Basilic and Le Baron: no doubt you will fall head over heels for Roger.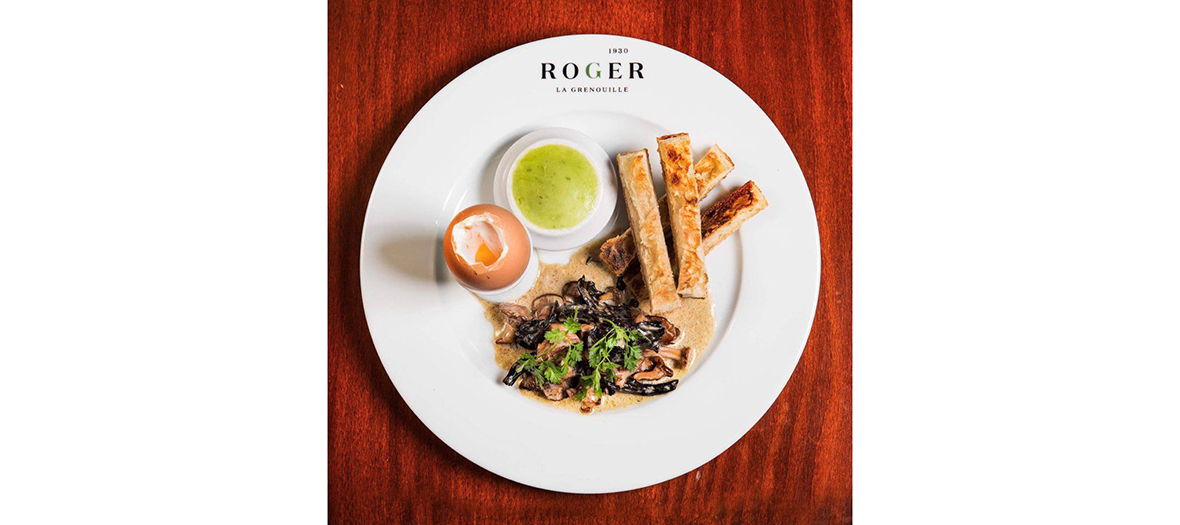 Advertisers, producers, socialite mafia and golden 30-year-olds only swear by the frog burger (it tastes like fried chicken !) served with a very desirable sauce marvellously twisted by the chef.
More mainstream but also top notch: great meats by Polmard, the Louboutin of steak: a fab tartare and home fries (19€), yummy snails (11€) stuffed cèpe mushroom, soft boiled egg with buttered bread and chives or an irresistible Pavlova (12€). To be savoured with a nice wine from their terrific cellar.
We adore: the decor with extra soul and the evenings when the musician buddies of the owner start strumming their guitars. A great moment in perspective.
Open every day lunch an dinner. Closed on Sunday.