© France Rugby (@francerugby), et Ground Control (@groundcontrolparis)
For those whose passion for rugby has just been ignited and who, like us, suddenly dream of joining the celebration, where to gather with your group of friends to support the French team during the Rugby World Cup? Whether you prefer cozy small spaces or getting into the excitement of the crowd, the Do it team has found its top spots for watching the matches in the capital. Our carefully curated selection.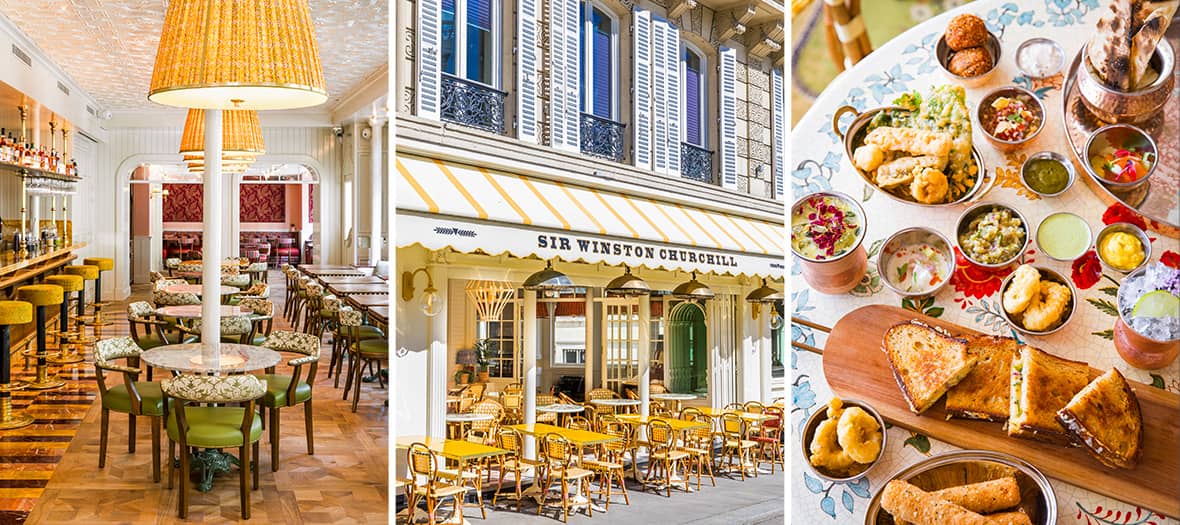 This very chic English pub, easily recognizable thanks to its superb decor by Laura Gonzalez, proves to be the ideal place to enjoy a sports-themed afterwork with delicious cocktails or a fine selection of fresh beers. Thanks to two projectors set up in the restaurant, you can watch the extraordinary actions of our favorite teams while enjoying plates of tapas that blend British and Indian finger foods, all imagined by the king himself, Manoj Sharma (mozzarella sticks, eggplant caviar, crispy fried chicken, and hot naans... sharing platters at €29.50).
Sir Winston, 5 rue de Presbourg, Paris 16th. Food consumption is mandatory in the areas where matches are being screened. Information available online mation available online and at 01 40 67 17 37.
© Sir Winston, Romain Ricard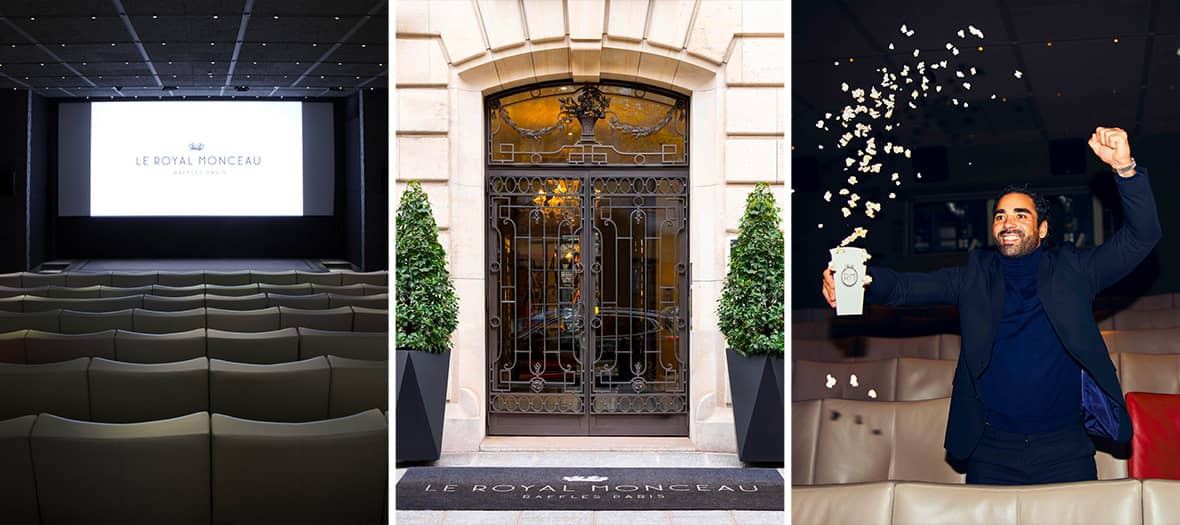 Continuing their efforts to delight the people of Paris, the Royal Monceau - Raffles Paris is opening its doors for a special evening on September 8th during the sports season. Head to the city's most exclusive cinema nestled within the palace, where you can cheer for your favorite players (hello Antoine Dupont) with a glass of champagne in hand. It's incredibly chic, isn't it? For food, enjoy savory treats from Homer Lobster and sweet delights from the pastry chef Quentin Lechat, our favorite. The best part? Extend the celebration and treat yourself to a third half-time with two cocktails and an additional tapas at the Hotel's Bar Long.
Royal Monceau - Raffle Paris, 37 avenue Hoche, Paris 8th. Match viewing experience at €95 and Match Viewing Experience & Third Half at €155. Reservations here or via email at paris@raffles.com and by phone at 01 42 99 88 00. For upcoming matches and more information, visit their website.
© Royal Monceau - Raffle Paris, Vincent Leroux et Nicolas Gerardin
The most guinguette style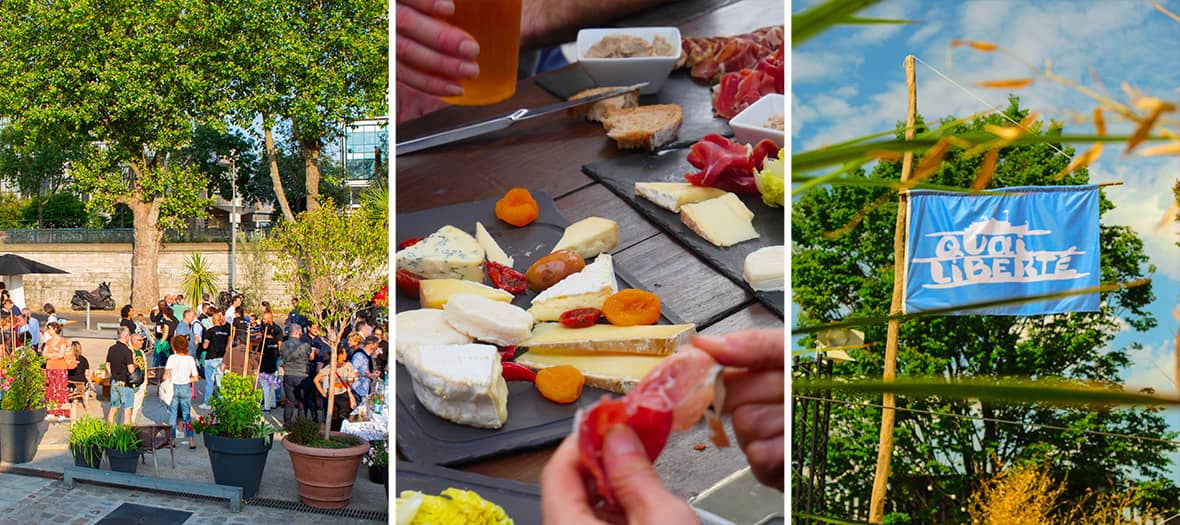 What's better than enjoying the Indian summer in Paris while watching the match under the open sky? The iconic Thalassa barge (which hosted the famous TV show of the same name!) has been home to Quai Liberté since 2020, a friendly guinguette (open-air café) nestled right across from the Statue of Liberty, on the Beaugrenelle side. Run by the Wake Up café association, this place helps with the reintegration of former inmates while offering a highly relaxed terrace by the riverbanks, creating a holiday atmosphere. Here, you can chill on loungers in front of a giant screen surrounded by palm trees while sipping on cocktails (starting at €10) and glasses of wine (from €5), or indulge in budget-friendly dishes from the menu (starting at €7). In addition to screening all the World Cup matches, you can also enjoy some fantastic live music performances on the eve of a French team match. Cocorico!
Quai Liberté, Port de Javel, Paris 15th. For information, call 01 45 75 39 13, and check the updated complete schedule online.
© Quai de la Liberté (@quai_liberte)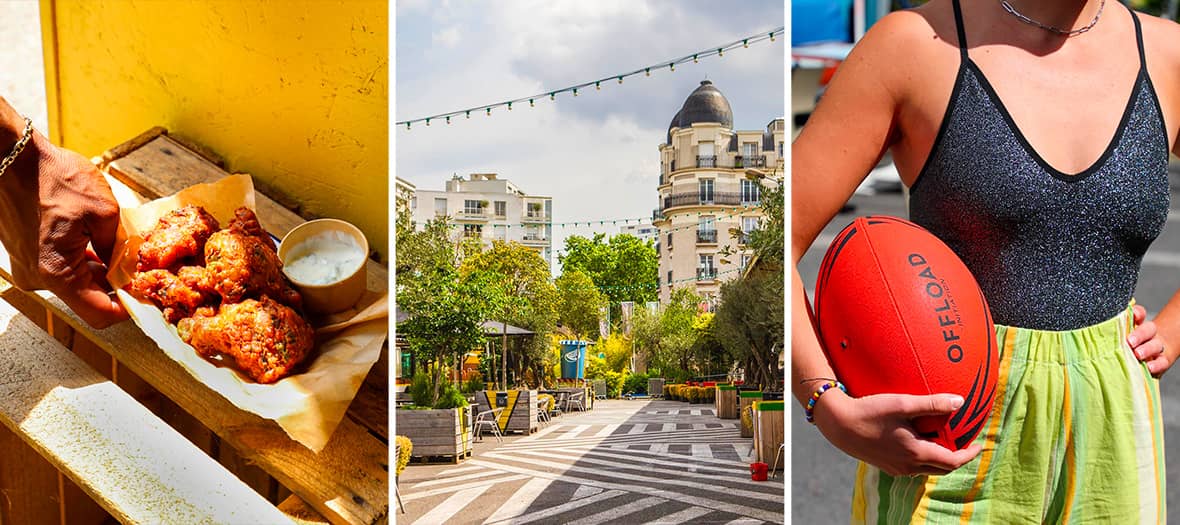 It's heating up at Ground Control: the pros of indie cultural events are organizing 'Tous Rugby,' a highly sports-oriented season featuring the screening of World Cup matches, meetings with rugby professionals, and various entertainment. The program is already packed with a DJ set launching on September 8th (reservation here), a Touch Rugby initiation (on October 1st, registration required), jersey printing sessions (on October 14th and 21st), and even a fanfare (on October 21st), all completely free. For the foodies, you can explore international dishes specially prepared for the World Cup at the culinary counters, along with a wide selection of wines and beers from around the world, including a limited-edition IPA ('The French Drop') created by the Brasserie du Grand Paris. Fantastic!
Tous Rugby from September 6th to October 28th at Ground Control, 81 rue du Charolais, Paris 12th. Information available online.
© Ground Control (@groundcontrolparis), et @elise.aug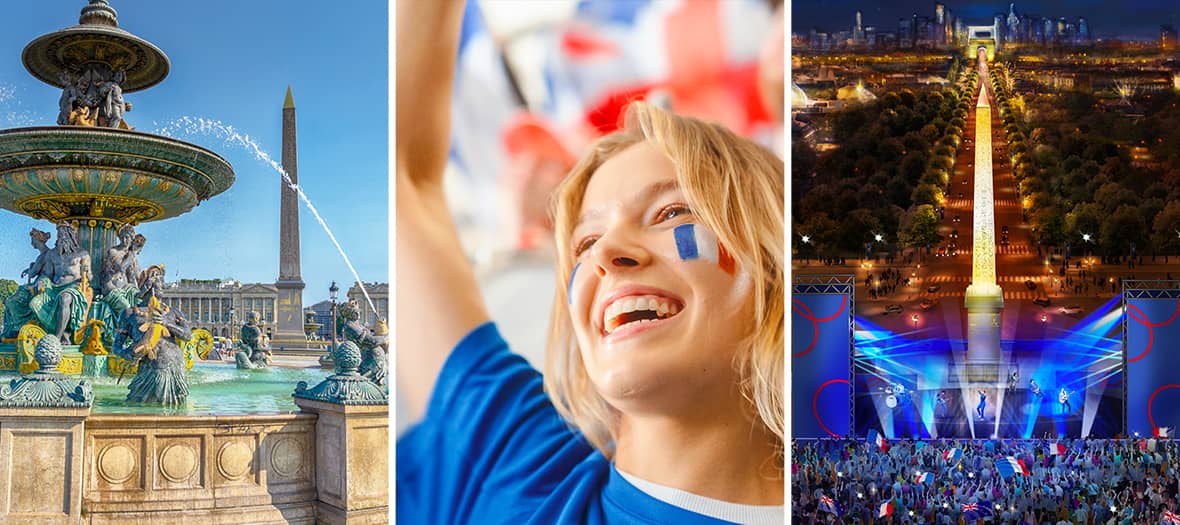 Throughout the duration of the World Cup, the City of Paris is taking over Place de la Concorde to create a space entirely dedicated to rugby. On Friday, September 8th, just before kickoff, the massive Village Rugby Concorde will host two music shows made by Universal Music France, both completely free. The guests include pop singer Hervé and DJs Breakbot and Irfane, followed by the live screening of the match on four giant screens (for only €2 on other nights). In addition to showing all World Cup matches, the venue will be open on certain Thursday evenings, as well as every Friday, Saturday, and Sunday from 2:30 PM to 11:00 PM, offering a variety of thrilling activities (Haka demonstrations, photo ops, virtual reality experiences, and more) and multiple dining areas. It's the place to (rug)be!
Village Rugby Concorde, from September 8th to October 28th, at Place de la Concorde, Paris 8th. Information and program details available online.
© Ville de Paris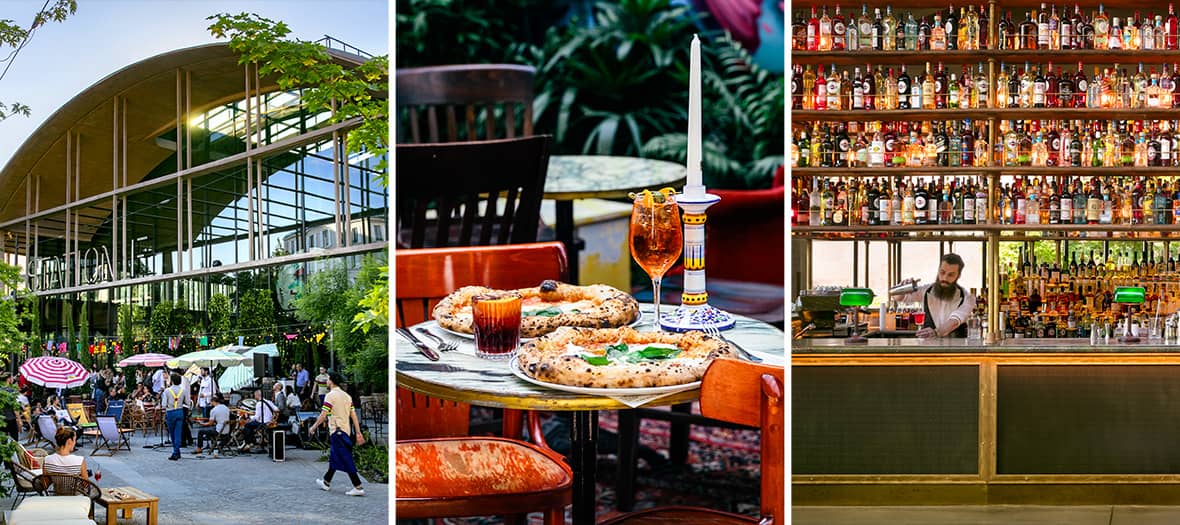 Despite its influences borrowed from our fiercest adversaries, it's impossible not to get into the spirit on match nights at La Felicità, which has served as the headquarters for watching major sports events for years. In addition to screening all World Cup matches, the Italian-style party experts (from the Big Mamma Group, of course) treat us to an absolutely fantastic lineup of DJ sets, including the one by DJ Balpores, who will take the stage as an afterparty on Friday, September 8th. Before kickoff, make sure to grab some pizzas (starting at €10.50) and enjoy beers and cocktails at the bar.
La Felicita - Station F, 5 parvis Alan Turing, Paris 13th. Information available online.
© La Felicita, Jérôme Galland, et Joann Pai
Also see What to do in Paris this week-end and what to do this month