You dream of a little time to yourself in "luxury, calm and voluptuousness" mode? We have exactly what you need. A very precious secret escapade to be shared only with your super chic Parisian friends.
Explanations. The mythical Cartier house has imagined two ephemeral and totally free tea salons on Saturday the 17th of December under the pretty name "An afternoon at Cartier". To celebrate Christmas, we are offering you a marvelous tea-time!
Just like at Monopoly, choose your favourite address: rue de la Paix or Champs Elysées and walk into the mythical jewellery store… Then nestled with the gals in the low-key salons, usually reserved for the VIP clients of the house, enjoy their setup of a real French style pastry shop.
On the menu of pleasures: order "Paris je t'aime" caramelized cream puffs... an "Opéra de la Paix", or a no-gluten extra-light small grapefruit tart … To be enjoyed while sipping a divine Christmas tea or a fab hot chocolate.
Then move on to the writing salon. The idea? Using your prettiest pen and writing your holiday greetings to a dear one on a superb card signed by Cartier. The groom is at your disposal to stamp the red envelope rouge with the colours of the house. Cartier will then be in charge of sending out this missive with a high added value—even to the most far-flung locations around the world…
For the extra "princess experience" touch, you can dream in front of the window-displays and their high-end jewellery, or try on the latest Love bracelet, ultimate jewellery fetish of the trendy Parisienne … What a sweet afternoon !
Tea-time (a drink + offered pastry at the tea salon ) and a writing cabinet offered to all the Parisiennes.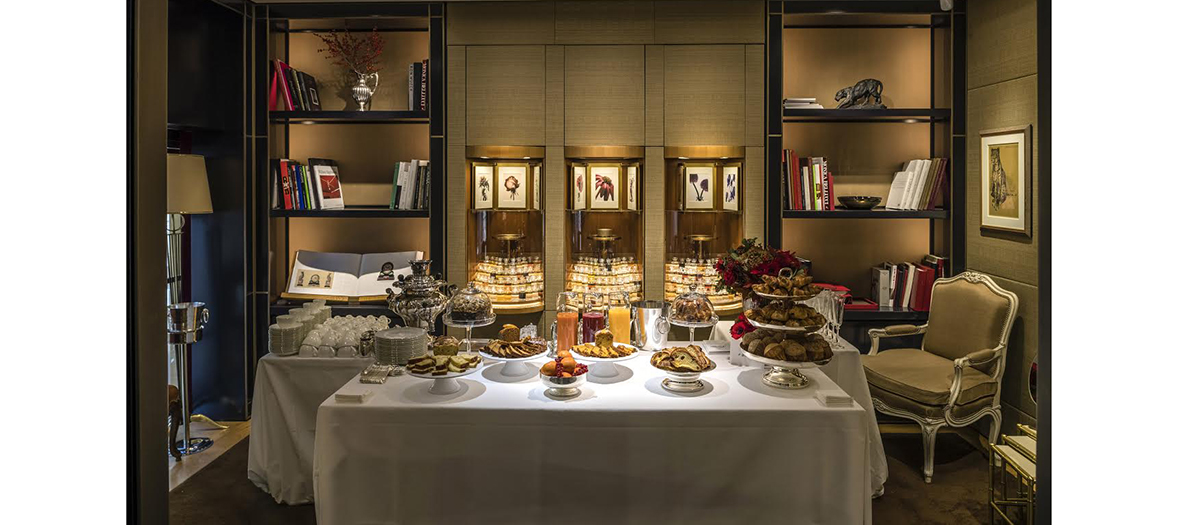 A Christmas afternoon at Cartier. Saturday the 17th of  December from noon to 6pm at 154 avenue des Champs Elysées, 8th and 13 rue de la Paix, 2nd.
Also discover Bontemps opens the coolest tea salon in Paris.