Overlooked for a long time (« overly old-fashioned », « too chemical », « boring »...), the flan pastry has made an unexpected comeback: in just a few months it became the talk of the town (all over Insta, in magazines…) This dessert, favored by kings in the Middle Ages, then forgotten, is now the star of the best pastry shops where the greatest chefs have created their own version. The Do It Team of Editors went ahead and tasted over twenty flans, to bring you the cream of the crop. 

Pierre Chirac (MAM)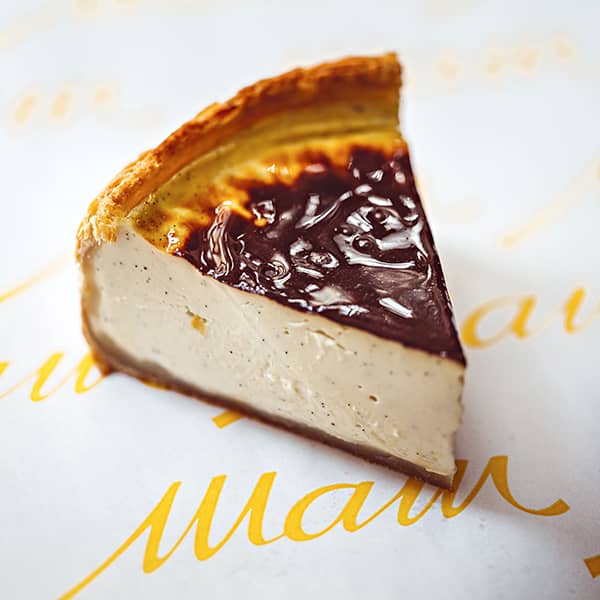 His version of the crème brûlée at the 2-star restaurant La Scène left us teary-eyed. Naturally, Pierre Chirac's flan - Stéphanie le Quellec's favorite pastry chef who also runs her own catering company, MAM - is a gem. Nice consistency, dense and crispy flaky pastry, and soft vanilla that melts to perfection.
4,50 € the slice, for 4/6 people 24 €.
MAM, 22 rue Fourcroy, Paris 17th,
Open from Monday to Sunday from 10:30 am to 7:30 pm, 01 45 72 47 49.
© Benoit Linero
Bontemps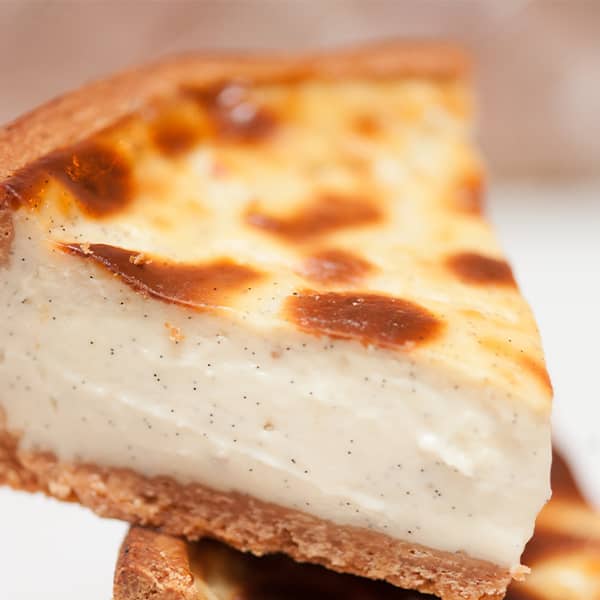 No unnecessary jello for Amour de flan, Bontemps' heavenly bakery's pastry. The recipe favors simplicity to reveal the flavors. With its shortbread pastry with fleur de sel (Fiona Leluc's signature) and Madagascar vanilla cream, this flan turns out to be a little slice of heaven, definitely not for sharing—subtle, flavorful and full of vanilla.
For 3/4 people 18 €, for 6/7 people 36 €.  
Bontemps, 57 rue de Bretagne, Paris 3rd, 01 42 74 10 68 et 23 rue Poncelet, Paris 17th, 01 53 81 01 22. Open Wednesday to Friday from 11am to 2pm and from 2:30pm to 7pm, Saturday from 10:30am to 7pm and Sunday from 10:30am to 2pm and from 2:30pm to 6pm.
© Bontemps
Yann Couvreur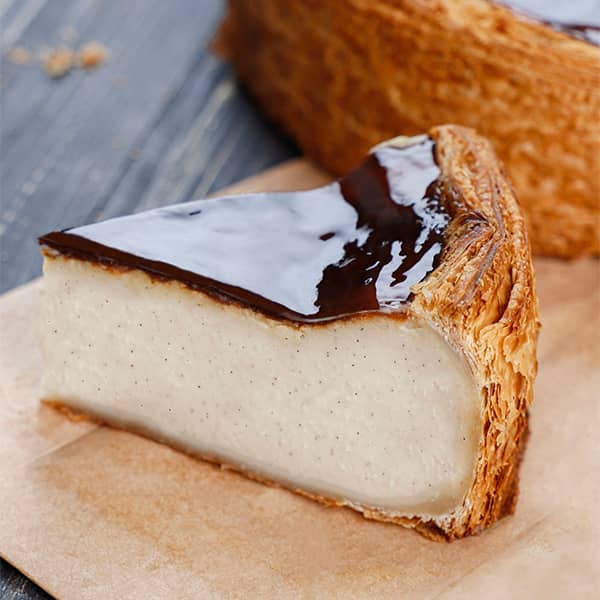 Yann Couvreur's flan boasts a thick, generous texture and intense vanilla. From the very first bite, everyone's hooked: the flan melts beautifully, just like a marvelous candied treat, with subtle roasted hints revealed by the compact flaky pastry.
4,50 € the slice, 29 € for 8 people. 
Yann Couvreur, 35 boulevard Haussmann, Paris 9th (open every day from 10am to 9pm, Sundays and holidays from 11am to 8pm) - 137 avenue Parmentier, Paris 10th (open every day from 8am to 8pm) - 23 bis rue des Rosiers, Paris 4th (open every day from 10am to 8pm) - 25 rue Legendre, Paris 17th (open every day from 8am to 8pm) - 149 rue St Charles, Paris 15th (open every day from 9am to 7pm)
© Yann Couvreur pâtisserie
Pages Blanches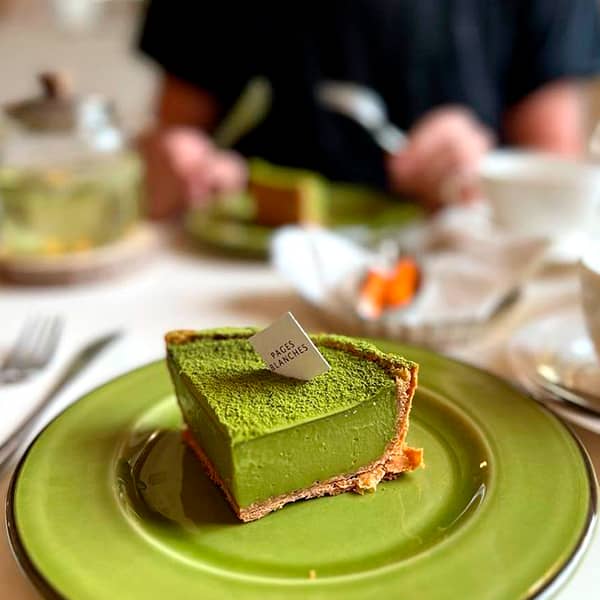 At Pages Blanches, near the Parc Monceau, Japanese pastry chef Kaori Akazawa presents her flan in grass green velvet, sprinkled with matcha. The pastry cream is also enhanced by the delicate taste of Japanese tea, making it a highly refined, nearly mystical dessert, to be enjoyed in small bites to explore this flawless shortcrust pastry and addictive matcha creaminess.
5,50 € the slice, 22 € for a whole flan.
Pages Blanches : 11 boulevard de Courcelles, Paris 8th, 01 40 06 96 42. Ouvert de 10h30 à 19h.
Arnaud Larher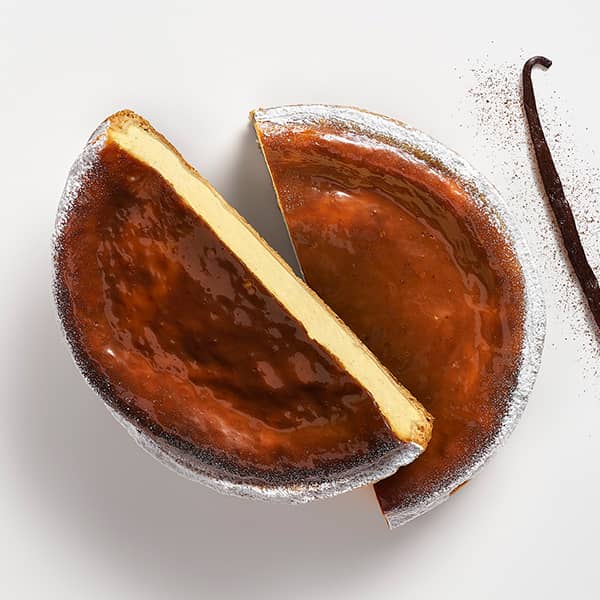 The flan "Retombée en enfance" lives up to its name: French Pastry Chef Arnaud Larher created this terribly indulgent (but not too sweet) pastry, so easy to gobble up you'll want to eat the whole thing, leaving you with a lingering taste of vanilla and nostalgia.
19 € for 6 people.
Flans Arnaud Larher dAvailable in store : 53 rue Caulaincourt, Paris 18th, 01 42 57 68 08 - 57 rue Damrémont, Paris 18th, 01 42 55 57 97 (open Tuesday to Saturday from 10am to 7pm) - 93 rue de Seine, Paris 6th, 01 43 29 38 15 (open Tuesday to Friday from 11am to 7pm and Saturday from 10am to 7pm)
© Laurent Fau
Tapisserie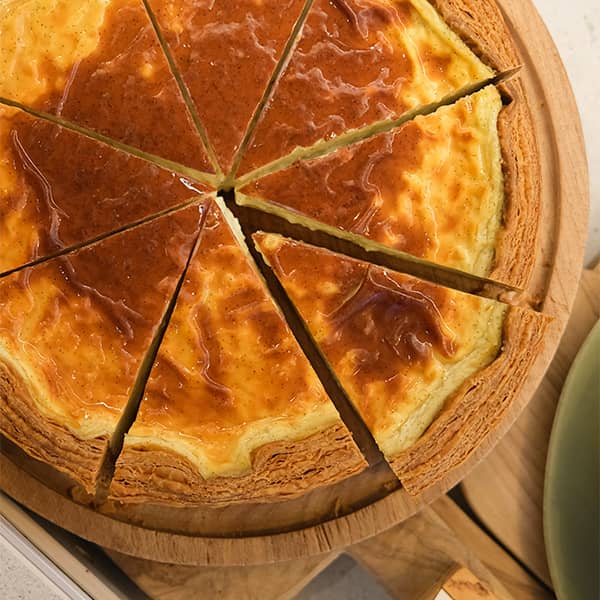 The talented team from Septime (Clamato and D'une île) has Paris drooling over their sexy vanilla flan. Its best assets? A reverse puff pastry, cream made of organic farm eggs and Madagascar bourbon vanilla for a deliciously creamy and vanilla-rich dish. A can't miss.
4 € the slice, 18 € for 4, 32 € for 8.
Tapisserie, 65 rue de Charonne, Paris 11th, 01 55 28 79 43 and 16 avenue de la Motte Picquet, Paris 7th, 01 45 50 14 27. Open Monday to Friday from 8:30 am to 7 pm, Saturday from 9:30 am to 7:30 pm and Sunday from 9:30 am to 5:30 pm.
© Julien Reverchon
Le Boulanger de la Tour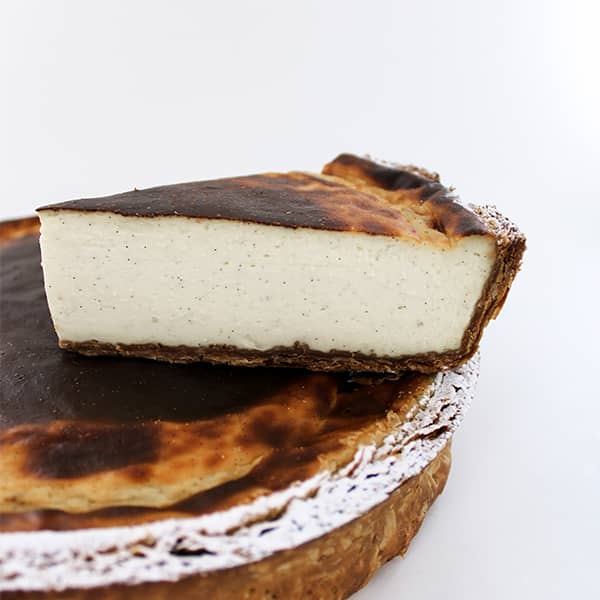 The swankiest bakery on the Left Bank, right across from its parent company in the Tour d'Argent with views of Notre-Dame de Paris. On top of its delectable breads and pastries, you can try the melt-in-your-mouth custard flan, with the optional buttered pastry and Madagascar vanilla beans. It'll make you dream of after-school snacks.
Le Boulanger de la Tour, 2 rue du Cardinal Lemoine, Paris 5th, 01 43 54 62 53. Open Monday to Friday from 7am to 8pm and Saturday to Sunday from 8am to 8pm.
© Le Boulanger de la Tour
Cyril Lignac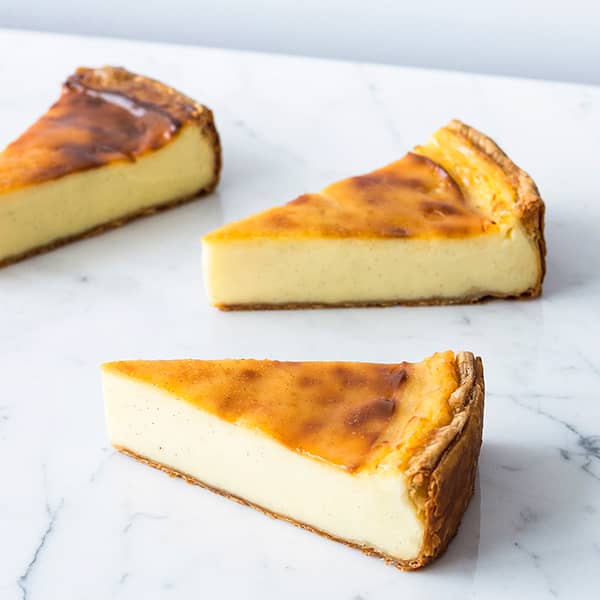 " Crunchy and delicious " as Cyril Lignac likes to call it, this vanilla flan on a delicate puff pastry was envisioned in collaboration with Pastry Chef Benoît Couvrand, egg-free, with a light recipe, for a flan neither too fatty nor too sweet, with a crunchy puff pastry to compliment the creamy texture of the pastry. Yum!
4 € the slice
Available online and in stores: 24 rue Paul Bert, Paris 11th - 133 rue de Sèvres, Paris 6th - 2 rue de Chaillot, Paris 16th - 9 rue Bayen, Paris 17th - 25 rue Chanzy, Paris 11th. Open Tuesday to Saturday from 10am to 7:30pm and Sunday from 10am to 7pm. 01 55 87 21 40 for all stores.
© Charlotte Lindet
Pépite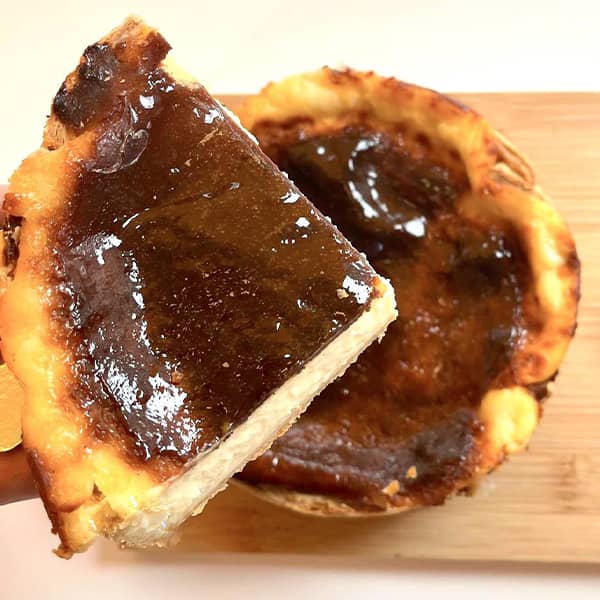 From her beloved place in the 11th arrondissement, Pépite's Pastry Chef Alice Lin proves once again that she does things differently. Her flan is made out of a reverse puff pastry and delicious cream, not too sweet but very gourmet. Her secret? The vanilla beans are infused for 24 hours to reveal all their sweetness.
3,50 € the slice, 15 € pour 4 people.
Pépite store: 195 boulevard Voltaire, Paris 11th, 01 45 30 61 92. Open Tuesday to Sunday from 7am to 8pm.
© DR
Stohrer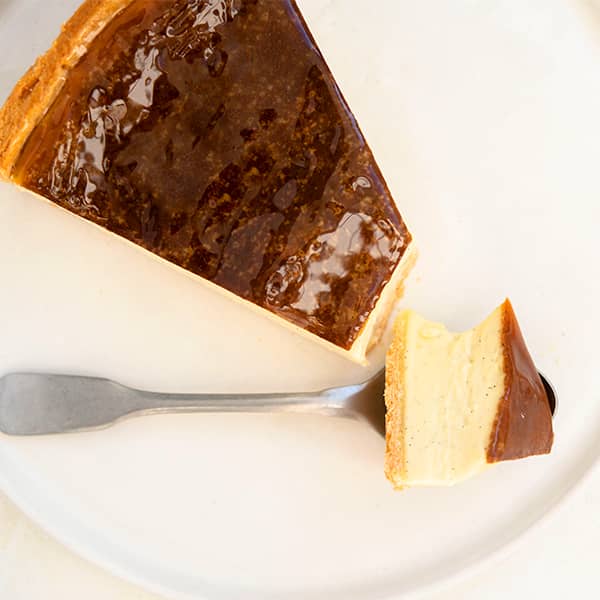 The one from Stohrer is iconic, forever referenced when talking about flans. The slightly creamy texture and delicate vanilla flavor bring back childhood memories thanks to their simple recipe: milk, cream, baking powder, sugar, Madagascar vanilla. Made without eggs, this traditional flan is as delicious as it gets.
4 € the slice 22 € for 4 people.
Stohrer flans, online and in stores : 1 rue Montorgueil, Paris 2nd (open Monday to Saturday from 8am to 8:30pm and Sunday from 8am to 8pm), 01 42 33 38 20 - 35 rue Cler, Paris 7th, 01 45 55 29 74 - 3 rue Lepic, Paris 18th, 01 53 41 62 97 - 95 rue Cambronne, Paris 15th, 01 45 66 76 64 - 58 rue de Lévis, Paris 17th, 01 47 63 52 94 - 18 rue Daguerre, Paris 14th, 01 40 47 69 13 (open Monday to Saturday from 9:30am to 8:00pm and Sunday from 9:30am to 7:30pm)
© Géraldine Martens
Also discover The most chic tea rooms in Paris and Café Nuances : The most stylish coffee-shop in Saint-Germain-des-Près