Open just a few months ago in the Sentier, cookie maker Jean Hwang Carrant (pronounce Djin) clearly whips up the best cookies in Paris.
The tell-tale tagline of this  talented American with a French touch: "Simply Extraordinary". And we have proof with pumpkin or Nutella US style cookies, (make sure to taste the glazed vanilla…) or the Asian inspiration with sesame, a sinful addiction for any foodie (or matcha-white chocolate).
To be noted: a fab gluten-free cookie.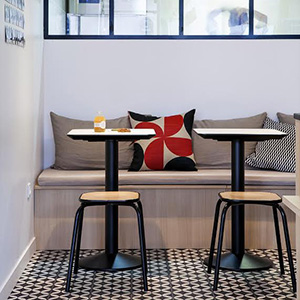 Open Tuesday to Saturday from 10am to 7pm.
Also discover the invetor of cronut lands at Yann Couvreur.