The cicadas sing, the sun beats down and the glasses of rosé-pools clink happily. The immersion on the French Riviera is total with the most glam' and arty bottle of Minuty of the season...
Luxury, calm and voluptuousness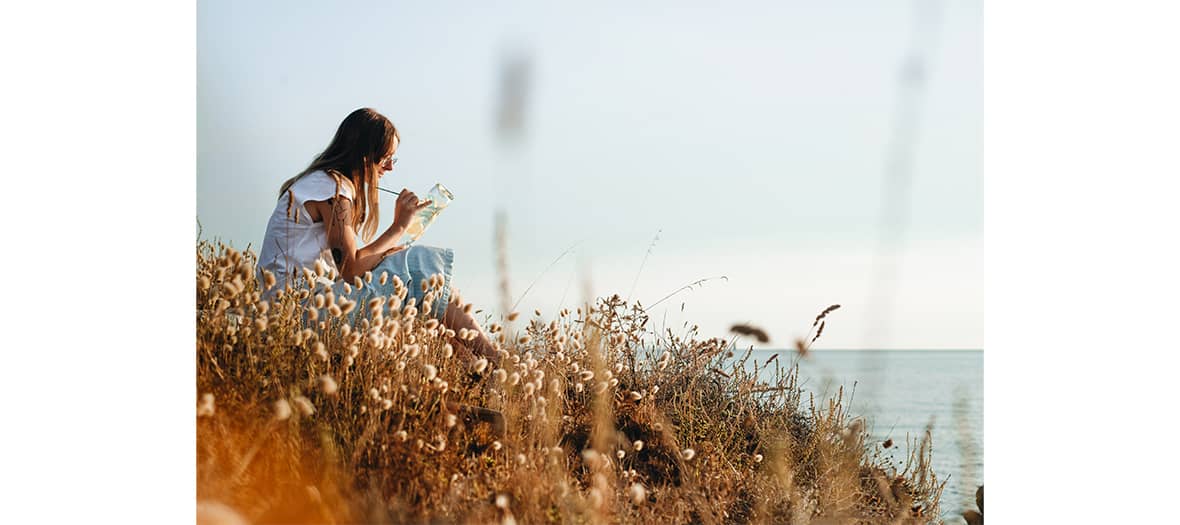 We no longer present Minuty , the rosé wine made in Saint-Tropez . Present in the major Parisian establishments (Loulou, Mimosa, the Lutetia, Les Deux Magots, the Bulgari Hotel or the Crillon), Minuty wines evoke these Mediterranean encounters where you sip with friends by the pool , in the shade of a two-tone parasol.
Last generation of a true family saga, the brothers Jean-Etienne and François Matton perpetuate a local know-how including the Minuty M cuvée , honored in a new limited edition. Tart and full of vitamins, this rosé is made from a blend of Grenache, Cinsault and Syrah with strong flavor and aromas with notes of peach and candied orange.
An inspiring collaboration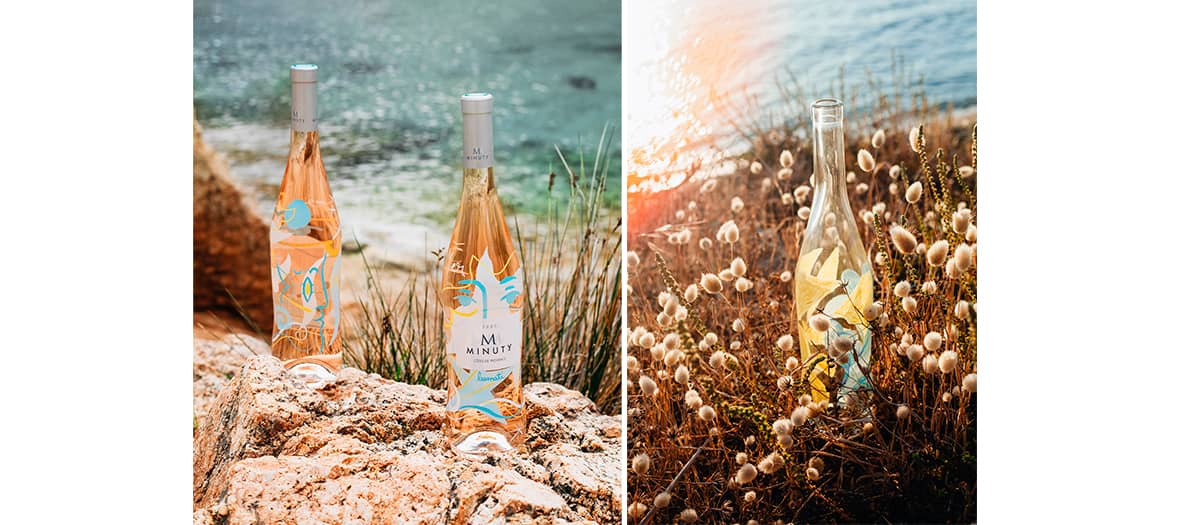 Always in the era of time, Minuty creates the event with cool collabs and prestigious bottles signed Romin Favre or more recently Casparian Caviar. This year, the tattoo artist Léa Amati has redesigned the case of the famous Minuty M rosé : pastel tones reminiscent of the sea and the golden landscapes of the Mediterranean on a bottle to be kept preciously to welcome beautiful fresh flowers.
It was during a stay last summer at the Château Minuty estate that she shaped a graphic universe inspired by the softness and idleness of the Côte d'Azur : a colorful palette à la Henri Matisse , whose poetic line invites you to travel and conviviality.
For the launch of this limited edition, the house has also teamed up with Elsa Leydier , the young photographer to follow already noted for her stunning bottle compositions for Chanel and Hermès . It reveals bright shots with Léa Amati as a pretty painter in a golden hour decor, as if we were there! No need to book your ticket for the Côte d'Azur...
M rosé , indicative retail price €14.5. Currently on sale online .
Alcohol abuse is dangerous for your health, consume in moderation.