It's the ephemeral terrace that we didn't expect. A stone's throw from the Tuileries , the 4-star Westin Paris Vendôme hotel houses a sublime courtyard within its walls, which it would be a shame not to take advantage of for an elegant lunch.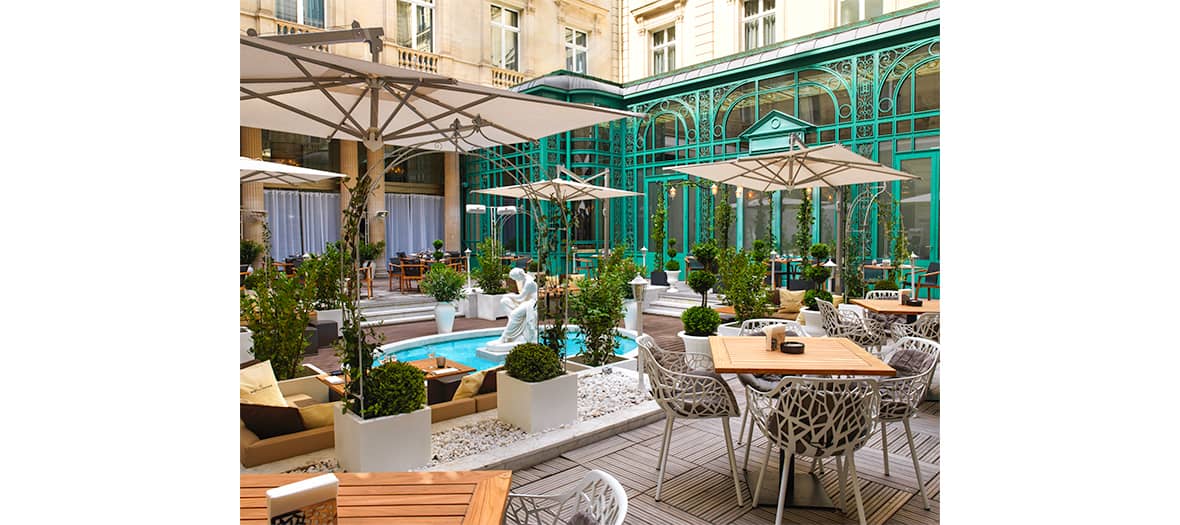 Perfect for sunny days, the Westin's terrace is not lacking in charm, between the romantic fountain, the turquoise canopy and the wooden floor. On one side to the right, we settle down for a snack at any time (club sandwich €26, cheeseburger €27, cheese board €19). On the left, the summer extension of Le First restaurant moves the colorful and ideally fresh dishes of David Reneux , who worked his way up the ranks for 25 years in the house before becoming its executive chef, to the open air.
Among his prettiest dishes: the leek and organic egg mimosa, foie gras (€18), the vegetarian suggestion that looks like a real little vegetable garden (€25) or the Landres trout, green asparagus mousseline (€28 €). Pastry chef Cyril Spadafora signs sublime desserts including a crispy lace on his elderflower sorbet and fresh red fruits, straight out of a fairy tale (€15).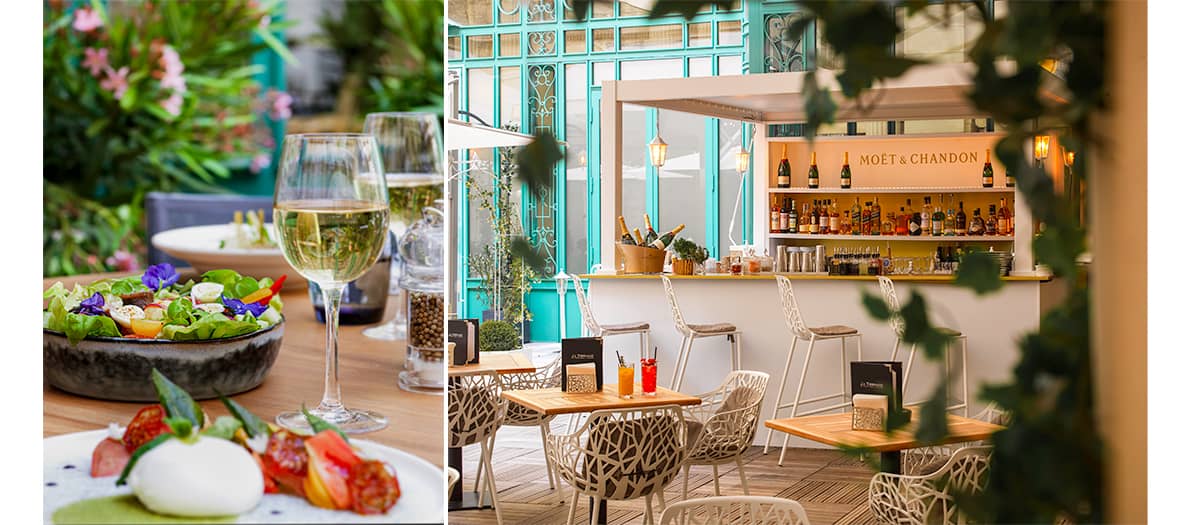 For a poetic date or a reunion with friends, at sunset the Westin is ideal for toasting over a cocktail (€21) such as the Jardins des Plantes (Gin Tanqueray, St Germain, raspberry juice, ginger beer, lime juice) or the Bagatelle (white Lillet, thyme syrup, fresh blackberries, lime juice, tonic), unless you refer to the now cult Chandon Garden Spritz with orange peel and rosemary (€55 the 75 ml).
Open daily from 11 a.m. to 11:30 p.m. Lunch and dinner from 12 p.m. to 2.30 p.m. - from 6 p.m. to 10.30 p.m. Summer terrace until the end of September
Also discover the new rooftops to squat this summer and Justine Piluso's sublime terrace.