A high-end fish and chips ! Here is the promise made by Sunken Chip, a new address near canal Saint Martin that gives a brilliant aristocratic touch to a very popular British dish. Phew, no revisited chichi version: here you come to have a proper fish and chip, as if you were on the Queen's land.
It's the story of two foodie English buddies : Michael Greenwold and James Whelan (they worked at Carmen, la Gazzeta, Rosevald and L'Inconnu). The culture of very good products in a pleasant decor is clearly something they know about. In other words: fish by Thomas Saracco, king of fish mongers, lands each morning freshly arrived from Brittany.
Our passion? Fish nuggets made with heart of monk fish. Fab. Mashed green peas with mint: refreshing. French fries: So terrific we're tempted to eat more than we should. Fried squid: to die for.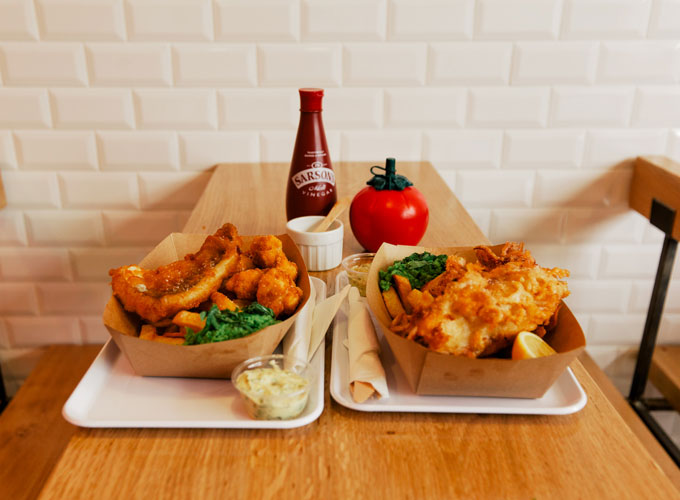 We loved: the strange sodas so pop.
In terms of decor: a trendy atmosphere, in the likes of a made in Camden or Brooklyn cantina. The result is large wooden tables, metro-like tiles and neons.
Wednesday to Sunday: noon to 2:30pm and 7-10:30pm
Photo credit: Facebook