At Yuman, you can finally feel good about eating fast foods. Market eats concocted right there every day with 100% health organic products as local as possible.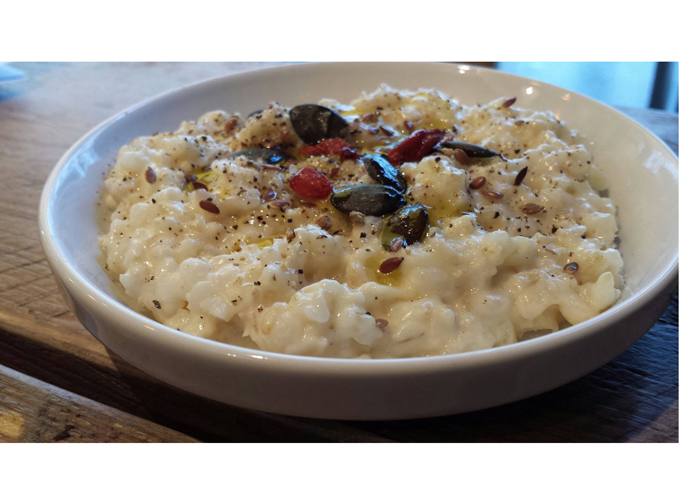 On the lunch menu, soups (for us sweet potato and chestnuts), two pasta dishes such as our fusili with cream of leek or spinach, a detox salad, sandwiches with good 'charcuterie', that also come in vegan version and yummy desserts such as the apple tart or the frosty nougat mousse. To nibble on right there or as take-out.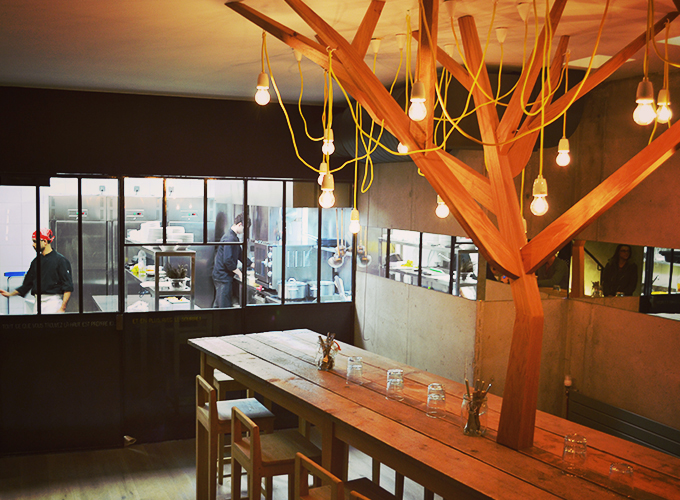 But the eco-friendly commitment is not limited to the plate since everything, from the packaging to the furniture including the lighting, right down to the owner's tee-shirt, has been thought out to respect the environment, in short, a real philosophy.
The wonderfully light decor mixing concrete with wood and hyper cozy banquettes should finish convincing you to defend the Yuman cause.
Tops: come for breakfast and dig into the cereals, bread and house coffe. The ambiance is slightly more formal in the evening with a real service of different plates.
The plus : the grocery shop corner to pursue the experience at home with fish soups, preparations for Marlette organic desserts, jams and stewed fruit by Biolo'Klock (about. 5 €) and wine… organic, natch.
Formulas starting at 8,20 €
Open Monday to Saturday from 8am to 10pm
Picture credit : Facebook Yuman