This is the scoop that wowed the entire foodosphere. The Prince de Galles, a venerable hotel on Avenue George V, entrusts the kitchen of its bar-restaurant 19.20 to the charismatic TV chef Norbert Tarayre, who envisions a 2.0 version focused on the bistro (or even a full-blown bouillon). We got a sneak peek at the menu: opening on October 12!
a culinary star in an iconic hotel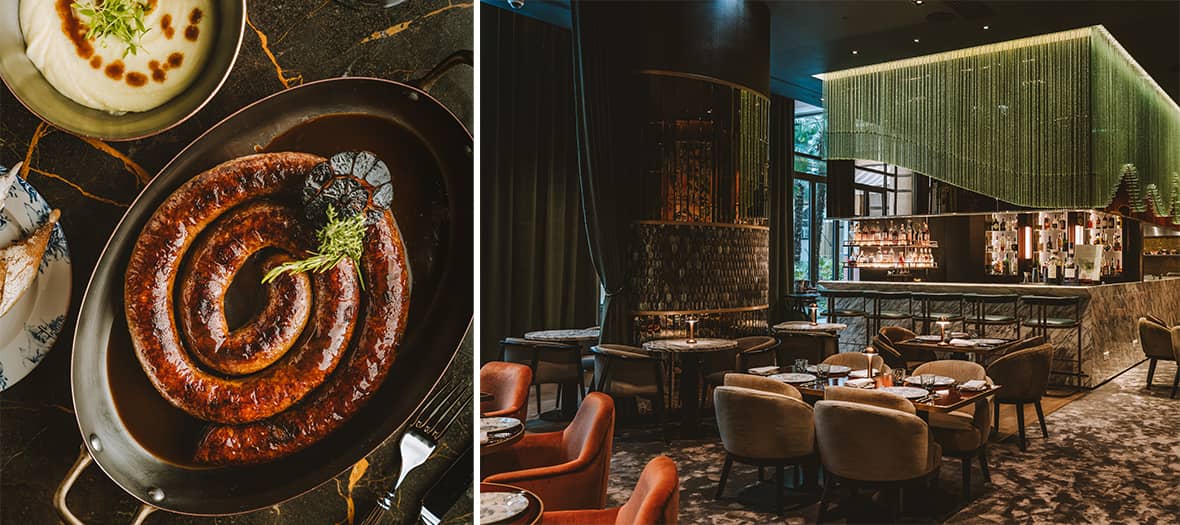 Combining the likeability of a hyper feel-good chef with the beauty of an iconic Art Deco venue is the brilliant idea of Prince de Galles, who, starting this fall, is embracing the concept of an accessible bistro to bring Parisians back within its walls. Surprised by this unlikely duo? Nonetheless, Norbert Tarayre, though not shouting it from the rooftops, is no stranger to luxury cuisine. In his illustrious career, he has worked with renowned chefs such as Bernard Loiseau, Mauro Colagreco, and Marc Veyrat. We even hear through the grapevine that the neighboring Four Seasons George V's Christian Le Squer and Simone Zanoni were delighted with their experience on opening night... And there you have it!
Bingo: the €49 lunch menu is already set to win over timid gourmets who will finally dare to step through the sometimes imposing doors of a 5-star hotel. Nice touch, Norbert ("Don't call me a chef, that's for my brigade!") gracefully moves between the tables to serve his egg-enhanced celery rémoulade (€13) and lavishly drizzles his salmon tournedos with broccoli mousseline (€35) in a delicate white butter sauce, while the visibly enthusiastic staff playfully serve an audacious sausage and mashed potatoes (ideally buttered). Cool: a 3-course menu for €49, perfect for a business lunch.
Prefer snacking at any time? You can drop by in the afternoon to indulge in a not-so-guilty pleasure like a black truffle croque-monsieur (€30) or a classic club sandwich (€30).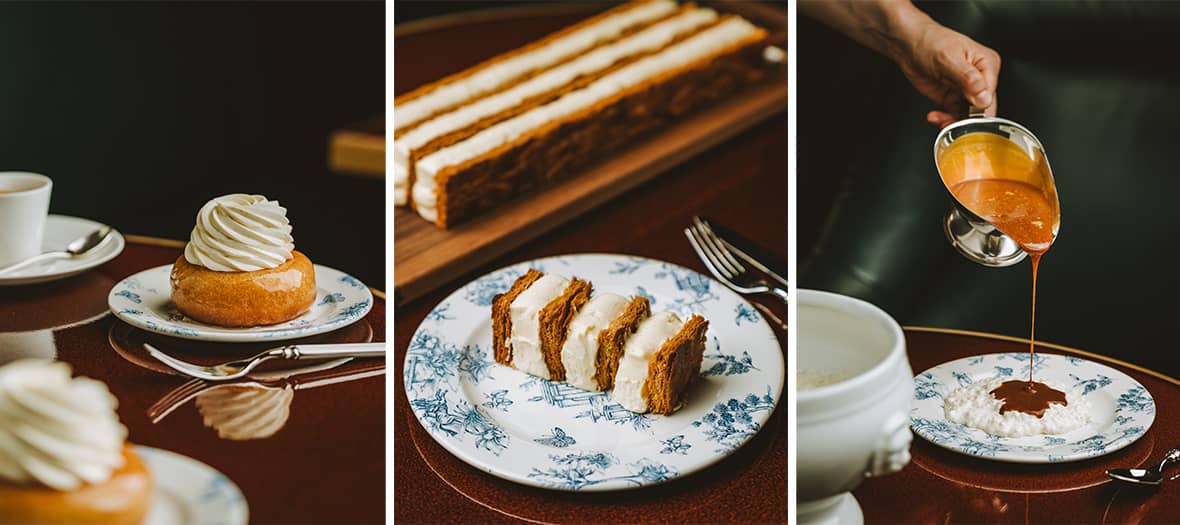 The chef, wisely, leveraged the talents of the Prince de Galles' pastry chef, Hélène Kerloeguen, to elevate the cream of bistrot desserts. On the dessert trolley: a delightfully regressive chocolate mousse, a perfect coffee éclair, eggless rice pudding with caramel, an epic mille-feuille, and a delicate rum baba, a current favorite.
Open every weekday from 8:30 AM to 12:30 AM, and starting at 10 AM on weekends.
© Joann Pai

Also, discover Paul Pairet's carnivore table at the Crillon and the revival of three iconic dining establishments.