Like the promise of a bucolic shoot and a waterfront garden, the Garden Café (ex river) over a terrific terrace with a holiday atmosphere.
This will deffo appeal to glam seeking twigs who find themselves in nibble kingdom. Better than a starter-plate-dessert, here you can whip up a customized happy hour while sharing pink radishes and their 0% farmer cheese dips (3€), pan con tomato (4€), calamari fritti with tartare sauce (7€), cherry tomatoes, mozza Di Buffala marbles and pesto (9€) or Italian charcuterie (15€).
A must for light and gourmet nibbles!
We adore: wild cocktails at cool prices (8 euros) from the Spritz to the Pina Colada and one liter pitchers to share (19€) just like in Brazil. Special kudos for strawberry margarita or an ultra fresh melon daiquiri.
Tip top: really wonderful cocktails without alcohol such as FRUIT DE MA PASSION (7€), a nectar sublimated with a touch of saffron.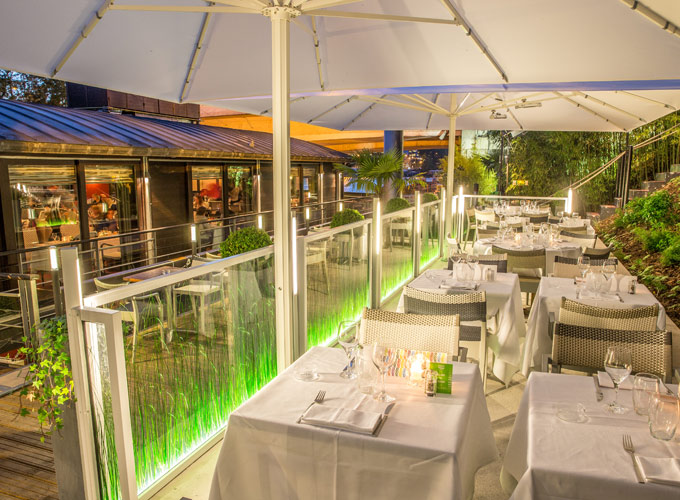 Also discover au__top, the new rooftop that is going to topple Perchoir.