Nestled at the corner of rue Saint Maur and rue de la Fontaine-au-roi, this bar-eatery is quite different from the holes-in-the-wall in this area.
A neo-futuristic space, tables in parallelogram, streamlined counter, psychedelic mirrors on the ceiling for selfies in the 4th dimension… when the team of the very successful neo-bistro Tannat transforms a local greasy spoon into a furiously eat-in bar there is reason to clap. And that's not all …
To nibble with your cocktail or your natural wine, chef Olivier Le Corre has created some really enticing eats that will appeal to everyone: 2.0 onion soup (€9), amazing crispy Thai rice (€7), oyster (€3), semolina cauliflower (€7), fab mac and cheese (€12), top notch pâté en croûte (€15), amazing ceviche of bass (€10), sinful spare ribs (€19)… Taste, test, share­—that's the idea.
Tops: non-stop service from noon to midnight on the weekend.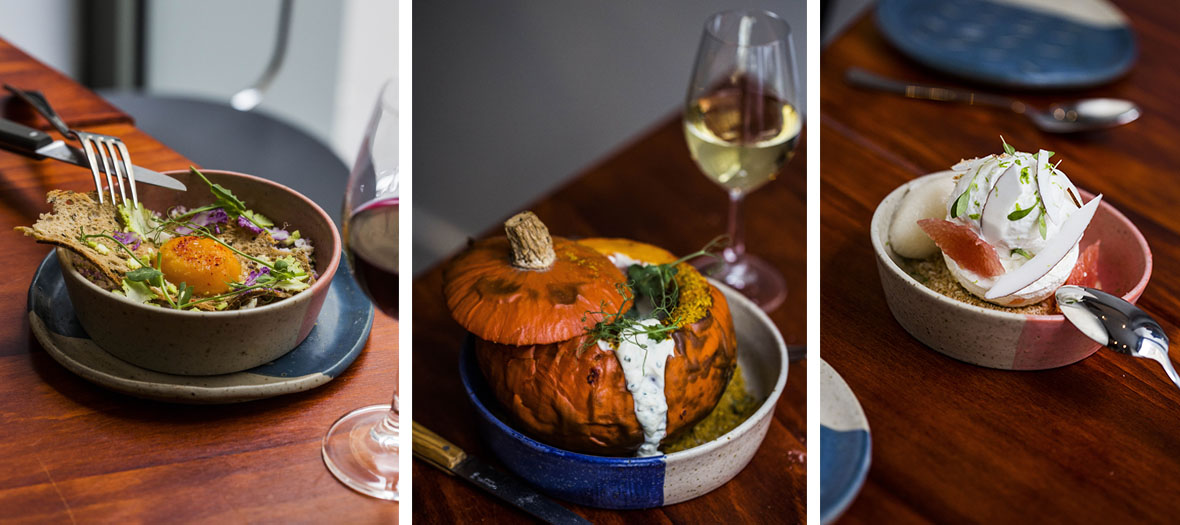 Open Monday to Friday from 6pm to midnight. Non-stop on Saturday and Sunday from noon to midnight.
Also discover Baba, a new evening bar in the Marais.