Quick reminder. 2016 : Julia Sedefdjian, the youngest starred chef  in France at only 20-years-old. A few months later, the rising star of French gastronomy took off with her two buddies from Fables de la Fontaine to open her own restaurant.
A skip and a hop from Boulevard Saint Germain, her new digs are called "baieta", translation of kisses in niçois dialect, as though to set the tone (and the taste) of her new buzzing dining room… Joey Starr as your neighbour, how about that ?
Everybody was waiting to see what she would do… The result is absolutely tops and fulfills its promise. Concretely: the new hot spot for the young generation who appreciate the relaxed ambiance, but also the precision and the exacting creative plates that are clearly aiming for a star étoile asap. And frankly the team deserves it!
The madeleines of Marcel Pagnol ! Things are up to a good start with a nugget of egg yolk, served with raw haddock and leeks in a vinaigrette sauce (€19) or the bass tartare in coconut milk (€21)… As a main course: do not hesitate one second : order "the" signature dish of Julia, her bouillabaisse, rouille sauce and croutons… even better (€36)! Torrid.
Alternative ? Beef chuck and onions served with pot au feu vegetables (€28). To finish on a high note: a meringue in a fennel and pastis version. (€11)
Yum : there is an excellent selection of wines by the glass. Such as a bewitching Côtes de nuit of Aurélie Vedert (12€) , without forgetting the real selection of top notch dessert wines.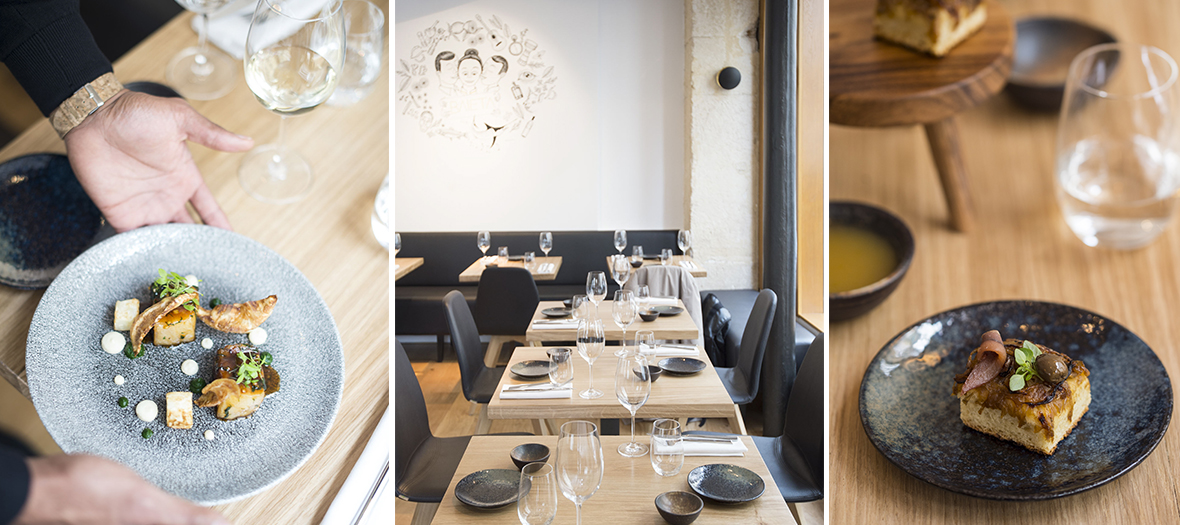 We like: the amuse bouche appetizer. A terrific pissaladière to wash down with a wonderful little broth. Way to go as they do down south.
Lunch menu €29, Tasting menu in 7 services: €85.
Open Tuesday to Saturday lunch and dinner.
Also discover the interview of Julia Sedelfidjian, the youngest woman chef in France.