There is the sky, the sun, the Seine and the Eiffel Tower. In other words an infinitely chill holiday atmosphere, at the foot of the most iconic Parisian monuments, in other words the perfect deal for a nice refreshing op, a skip and a hop from the metro. Tops.
Set sail for the Bal de la Marine. With its new neo-vintage decor inspired by Louisiana and its very professional crew landed straight from La Javelle, the barge-restaurant moored at the foot of the Eiffel Tower is the new hot spot on the Parisian horizon to come sip a glass of rosé, grab a bite on the waterfront and flirt with a charming sailor, who knows?
On the Seine side, settle down by the railing with a great view on the overhead metro and the place du Trocadéro. A postcard landscape to be placed in perspective with the terrific plates of cheffe Charleyne Valet : ceviche of sea bass, granny apple, sanguine organe (€10€), platter of oysters (€24), langoustines on French toast (€14), beet humous (€7). All to be washed down with a nice glass of rosé (€5) or an organic Muscadet sur Lie (€5). Cheers!
Cool, a terrace will soon be installed on the Eiffel Tower side with a special menu. To be followed closely. Ahoy!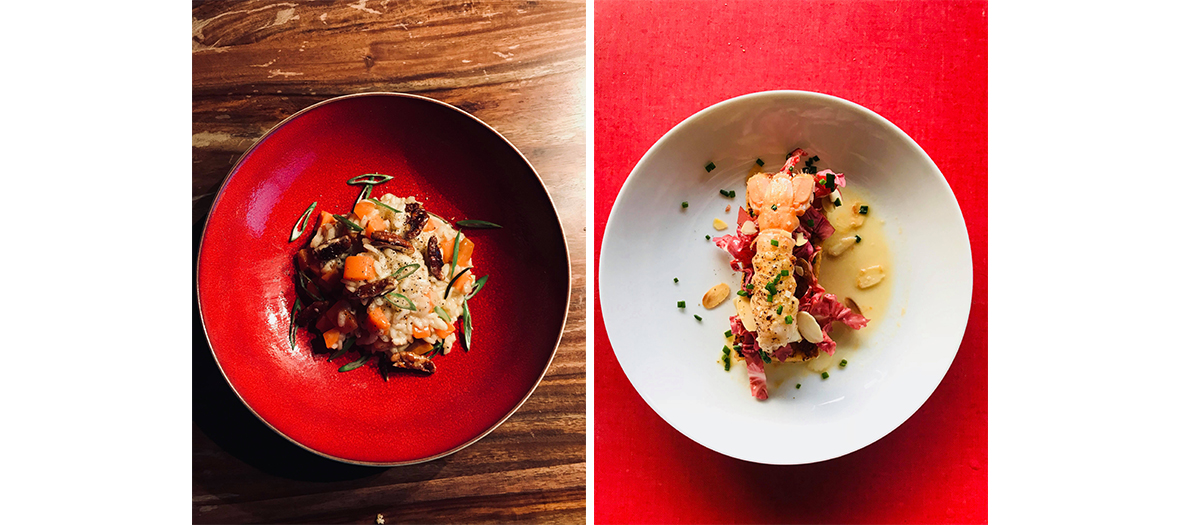 Open Monday night until Sunday lunch. Luncheon formula begins at €28 .
Also discover Girafe, a terrace facing the Eiffel Tower.