In Paris, it all starts (very often) at Printemps ... Since its creation in 1865, Parisiennes' favorite department store has never stopped reinventing itself and deploying avant-garde concepts. Sales, elevators, a ready-to-wear line from a great designer and even a ski slope in the heart of Paris: the iconic address on Boulevard Haussmann is constantly being renewed.
Latest event: the opening of Bleu Coupole , the new restaurant everyone is talking about with foodista Elvira Masson as a guest to scratch the first menu.
A magical place and a terrace with the most beautiful view of Paris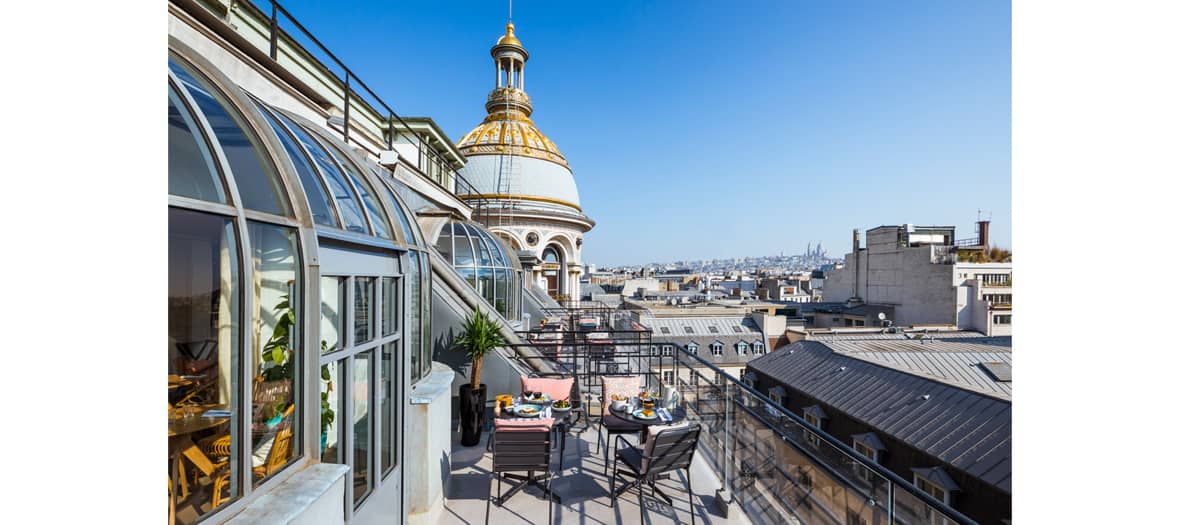 Bathed in extraordinary light, this magical place set up under the mythical dome – a majestic Art Deco work – turns out to be a meeting place for chill and chic in the heart of Paris, thought of as a high place for lifestyle.
Arriving on the 6th floor, you enter the sunny setting of a beach between swimsuits, pétanque court and DJ sets. Highlight of the show: Bleu Coupole , the restaurant staged in a winter garden atmosphere with large glass facades, opens onto four new terraces with a spectacular view between the rooftops of Paris , Montmartre and the Opéra Garnier , from breakfast to aperitivo. The must ? The possibility of booking your place on the terrace!

The food residency of Elvira Masson and food talents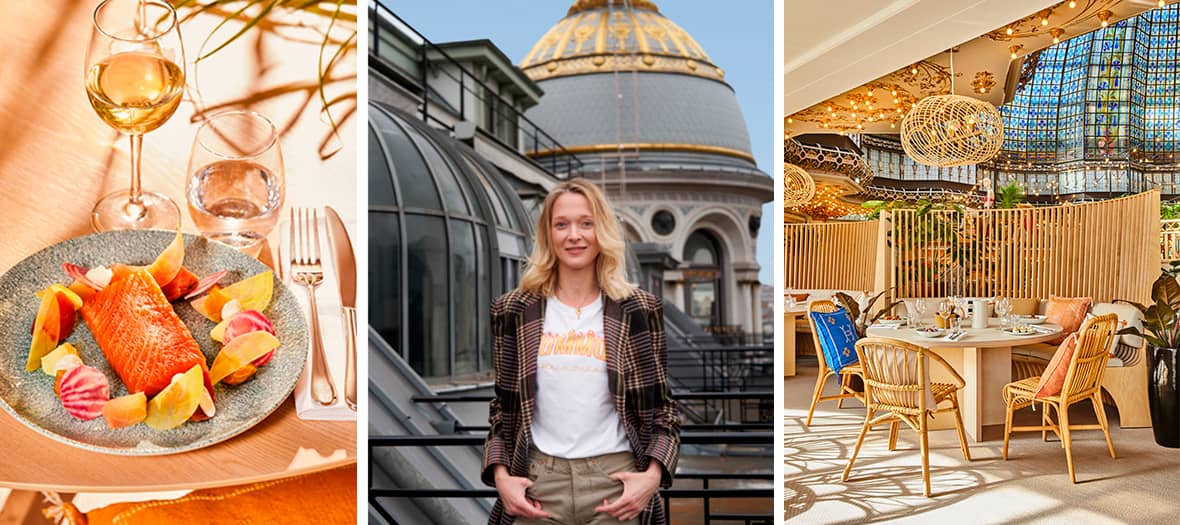 He dreamed of a creative and sexy place. Bleu Coupole is displayed as a food residence with the arrival every six months of a personality from the culinary world to create a new tailor-made menu, with the complicity of chef Clément Blondeau .
To inaugurate this concept, journalist and author Elvira Masson has put on the menu her favorite recipes from her best-selling book Dans ma cuisine (Marabout editions). " Being half Swedish, we will find a little bit of Sweden on the plates, like the famous meatballs or a fish gravlax . Mediterranean and Levant cuisine also inspires me a lot, like chakchouka , this pan-fried peppers, onions, tomatoes and eggs. I also like the idea of having dishes to share, so that the time of the meal remains convivial ," explains Elvira Masson, whose dishes remain on the menu until mid-May.
Other delicacies to try: leek vinaigrette, spicy mayo gribiche eggs (€ 8), green salad (€ 9), Sardinian fregola with shells and sausages (€ 26), a rice pudding with caramel sauce, demonic salted butter (€ 9) and lemon posset, this famous yellow lemon cream with meringue chips and shortbreads (€ 7).
Open non-stop from 10 a.m. to 8 p.m. Online reservations