The place
Having fallen in love with creole cuisine, the star cheffe, originally from the city of Nice, Julia Sedefdjian(Baieta) has launched the Caribbean eat-in bar Bô with her partners from La Martinique, Grégory Anelka and Sébastien Jean-Joseph. We already knew her terrific evening cocktails, concocted with amazing rums, but now the most cosy address on the Left Bank has whipped out a very tempting new brunch. While the very minimalist decor is not exactly filled with ambiance (too bad), the sun-filled dishes deserve heart-felt kudos.
On the programme of treats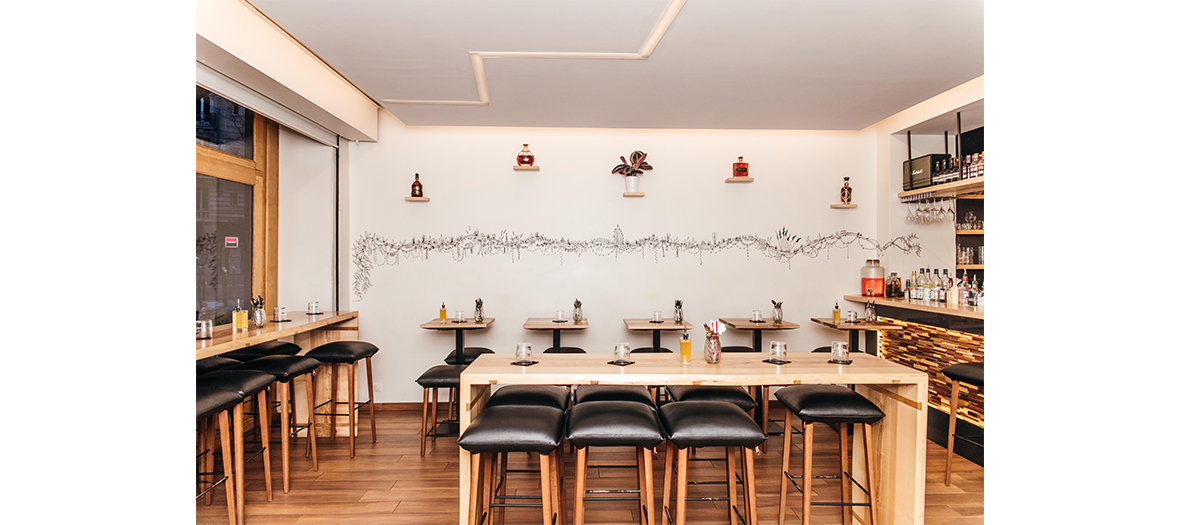 Start off with a warm beverage, a fresh fruit juice and tasty viennoiseries from the Tour d'Argent boulangerie next door. In keeping with the Caribbean partying sense, continue with the house "pain beurre-chocolat"— a golden and light thinly-sliced brioche covered with peanut butter spread to dip in hot chocolate . Totally regressive !
Then you can start nibbling on typical Creole dishes: rillettes of salmon with curry and a chicken chiktay with coconut milk and lemongrass, beef fricassée, bananas and lentils. And finish on a sweet exotic note: panna cotta coconut with velvety mango topping along with a plate of small cocoa passion delights.
The added plus
The ultra smooth playlist that makes you feel like dancing the "zouk", with Creole classics  happily sung between two mouthfuls by the friendly Nuttea and the Saian Supa Crew, who are on deck.
Brunch every Saturday in two servings: 11:30 and 13:30. €39 per person, drinks with alcohol not included
© The Travel Buds


Also discover a major Latina fiesta at Mamacita and the best ramens in Paris.