It's the bakery Parisiennes were eagerly waiting for in the 11th arrondissement to start off 2019 on a tasty note.  A good dose of tradition sprinkled with pop culture in a super cool boutique. Proof that gluten still has a brilliant future ahead.
Amazing breads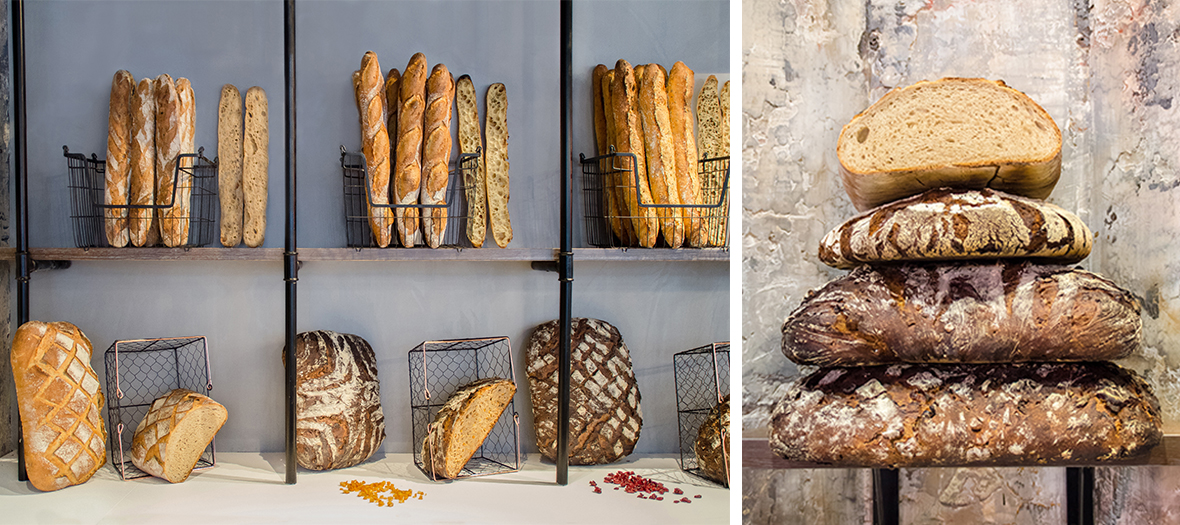 Behind this boulangerie with a very surprising name: 3 guys in keeping with their time, business school  graduates and baker's CAP: Julien Abourmand, David Abehsera and Emmanuel Gunther
What brings together the trio: a real vision of upscale baker specialties starting with the creation of a rustic bread range that includes sourcing of organic flours or reasoned agriculture, a long fermentation, natural yeast.
To prepare their breads, the Bastards use daring mixtures with perfect sourcing: rye and hazelnut flours, white quinoa, corn or black bean… The result is breads very different from the "nice and white baguette": country breads with nuts and orange rind, cranberry, Pecan nut…
The star of the house is the "bâtard" a yummy thick and well cooked bread with 3 different flours. Heaven can wait.
Highly foodporn sweets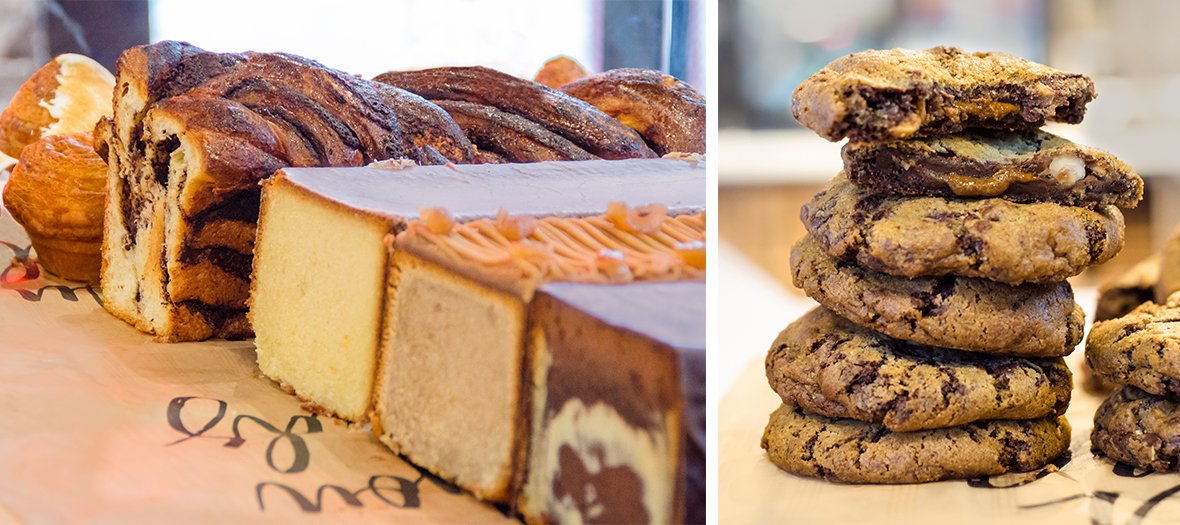 No good boulangerie without stylish viennoiseries. "Back to basics," as they say themselves. Here, one obviously finds the classics: pain au chocolat, croissant with d'Isigny butter, lemon bichon or a raisin roll… And let's not forget the incredible marble, lemon or chocolate cakes.
But not only. Les Bastards have gone all out, in homage to their their origins, the "bakba", the famous Ashkenazi brioche braided with chocolate.
Others were inspired by the "US" tastes of their childhood: such as the cinnamon roll, wild cookies of their famous cruffin, a sinful invention … croissant dough cooked in  a muffin mold and filled with runny caramel …
Incredible sandwiches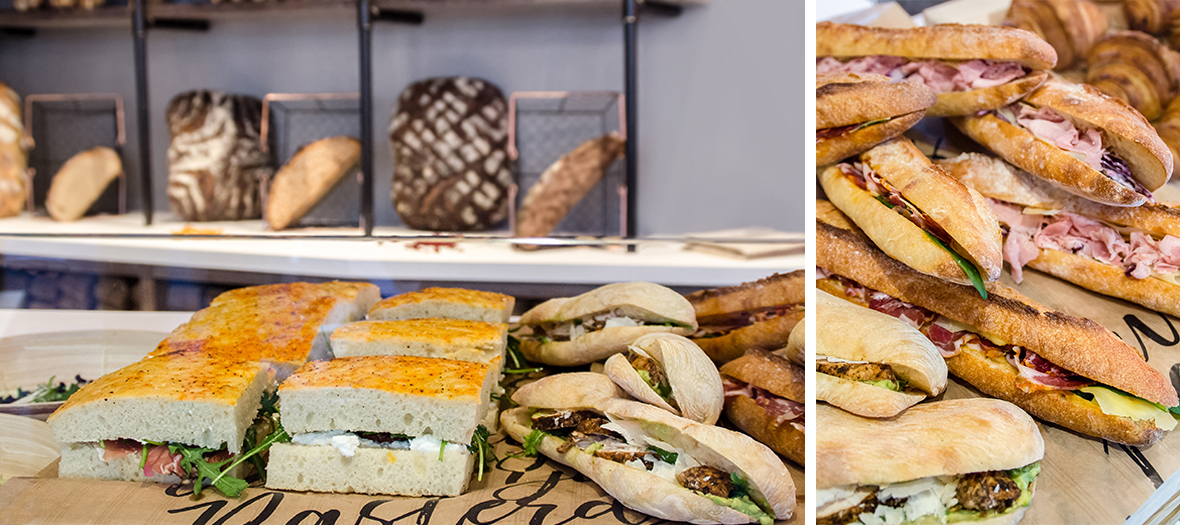 Forget the boring old ham sandwich. These snacking buffs decided to bring back taste to the bakery sandwich and to fill up their baguettes with delicious products, super sourced with the taste of the era …
A la carte: Prince de Paris ham + French ir + house coleslaw and a chicken guacamole with parmesan.
Without forgetting the focaccia with cream-cheese and Brillat Savarin + onions and speck. They also whip up nice salads of the day, and for dessert: an incredible rice with milk and butter caramel.
We like: the high table for a quick lunch or breakfast enhanced by a selection of special brews from L'Arbre à café, processed in a spanking new Victoria Arduino machine. A must to dip your viennoiserie in a fragrant black coffee or a devilishly good latte.
Open every day except Thursday.

©Marlène Huet Studio

Also discover The best baguette of Paris and The best Pain au chocolat in Paris