Sarah Lavoine no longer has the monopoly of chic…  A skip and a hop from Place des Victoires, this very handsome space of 700 m² was entirely revisited by the NV Gallery furnishing label: soft carpets,vegan materials, sober but deep colours, rounded out angles…
NV Gallery is the perfect compromise between trendy furniture, a sustainable production in short circuit at affordable prices, halfway between Maison Sarah and MADE, that can now be shopped at the heart of Paris!

The temple of Parisian style art of living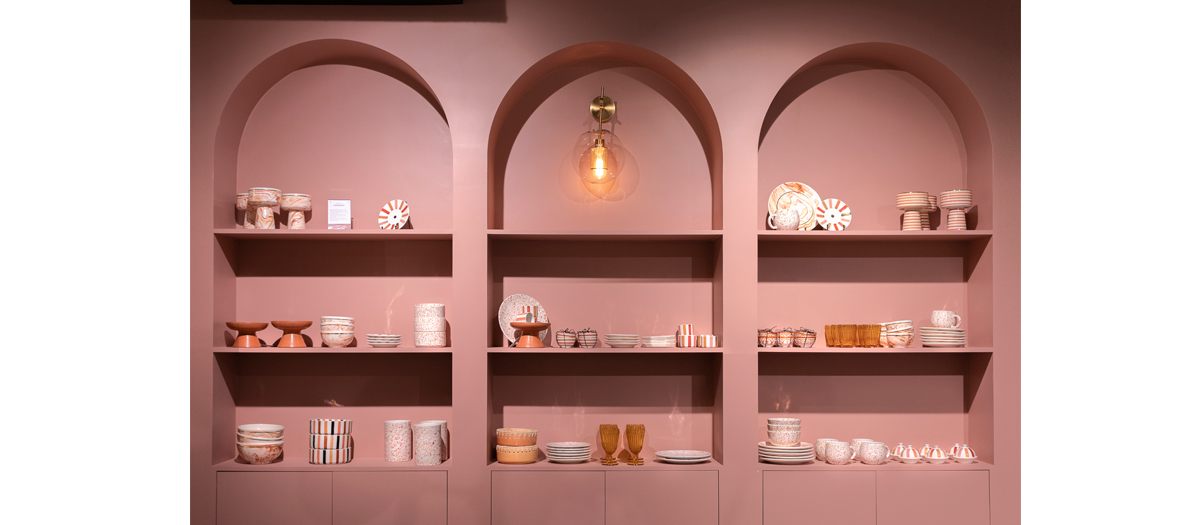 Whether one prefers a handsome parquet and traditional mouldings or rather brick walls and floors in industrial waxed cement, in the style of New York lofts, Natalie Hanczewski and Thibaut Saguet, the two founders, have thought of everything.
Nestled in the upscale Parisian districts, the NV Gallery showroom gives out on the street and showcases several superb contemporary and "inspirational" living spaces on two levels, so that one feels right at home (or almost). A perfect occasion to imagine your interior with all this superb decoration... And it really is appealing!
Once you pass through the entrance, wander amongst the large sofas in fabric (€1,999), imposing Art Deco brass luminaries (€299) and shelves filled with great looking pink tableware—in the lower level it's the small apartment that are put in the spotlight. Here, everything is cosy, from the baby handmade carpet in cotton (€49) and the pretty walnut wood and metal coffee table (€329), without forgetting a suspension in natural wicker (€139). Tops.
A café and a sofa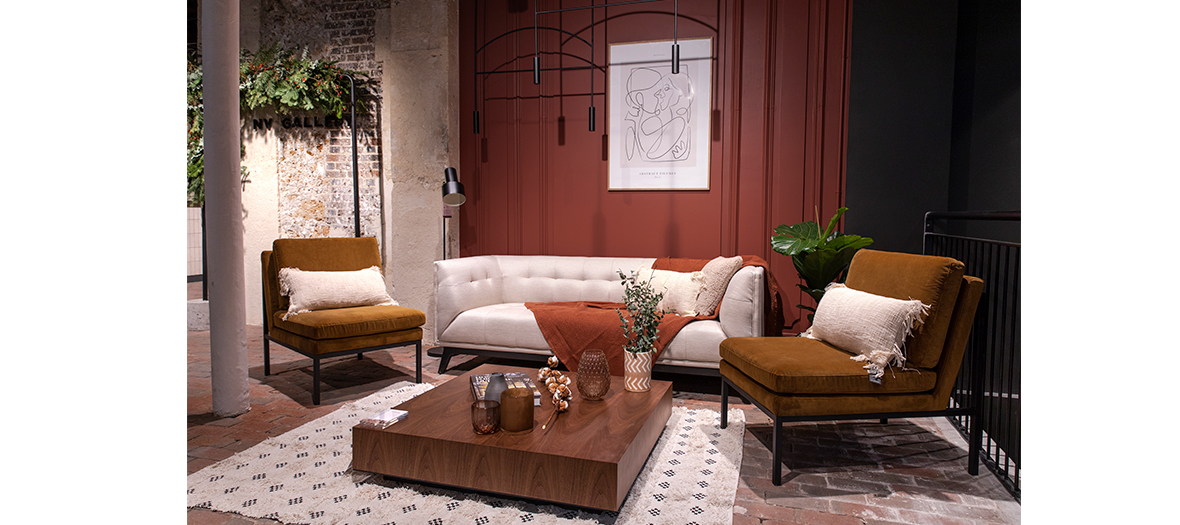 At a time when the environment is THE major issue, the brand wagers on "well made" products along with sustainable production— a 100 % vegan attitude, zero animal matter. Yet all the selected materials are very elegant, quite on the contrary: flamboyant velvet, authentic ceramics, deep brassand super soft fabrics… Which proves that one can indulge in the latest design trends without destroying the planet, true story.
And very very good news: NV Gallery is teaming up with Maisie Caféstarting Spring 2020 to offer, within its boutique, a vegan menu with fresh fruit juice, organic coffees, salty tarts and other treats to come enjoy while shopping. Fabulous !
Boutique opened Monday to Saturday from 10:30am to 7:30pm and on Sunday from 1:30pm to 6:30pm.


Also discover the best adresses for dried flowers and ceramist Marion Graux opens a workshop in Pigalle.