This well-known historical train station, aka as La Gare, has just undergone a major renovation in the upscale Chaussée de la Muette. It's the most trendy designer of the moment, Laura Gonzalès, who was in charge of redecorating this hot-spot that is back in the spotlight Result? A cozy bar and a fab airy green terrace overlooking the old tracks.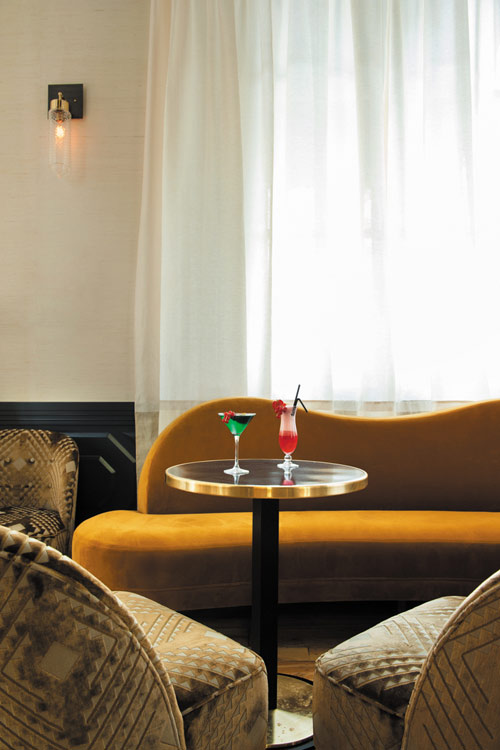 What does one sip? Their divine small potions: Cointreau Fizz, a very refreshing girly cocktail (12€) or a super Margarita, the trendiest drink of the moment (12€). Tip top: the sparkling « Bubble dream » made with champagne, vodka, rose syrup and fresh strawberries.
Ideal also for those who like rosé wine: a 6€ grey white rosé or a Minuty for 9€. And for stylish nibbles; go for the croque-monsieur with summer truffles (19€), great small fries or a divine club sandwich (19€).