Summer is around the corner and this means the time has come to go rummage in tag sales, flea markets and second-hand ops looking for vintage treasures. A great way to pimp your flat and make it look super trendy. Yes, but indeed what actually makes fans of retro decors vibrate and what are the must-have pieces to absolutely shop for when exploring flea markets and second-hand tag sales? Do it in Paris tells you everything. Ready? Start scouting!
1/ The seed cabinet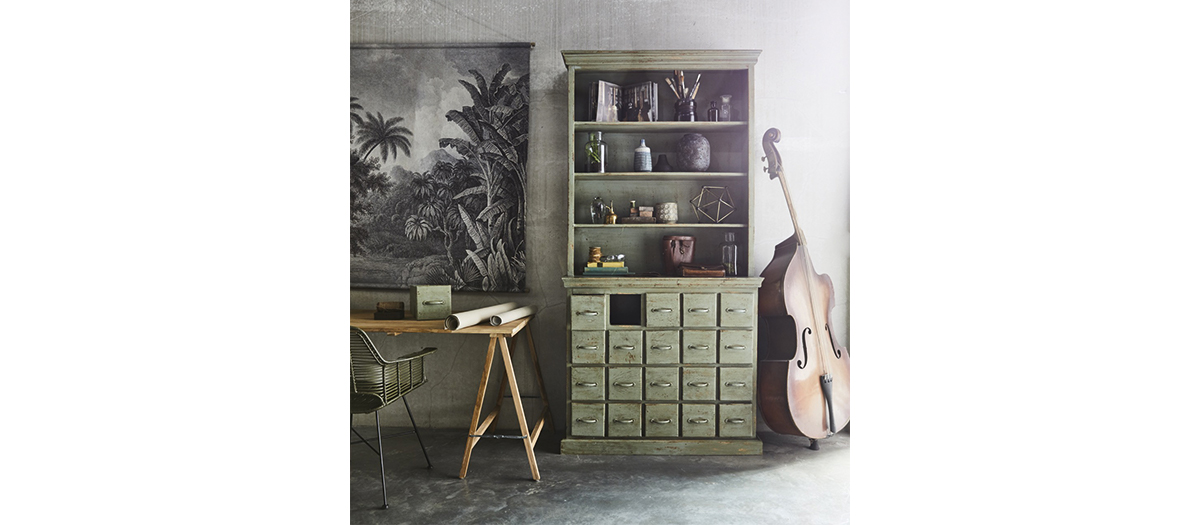 Photo credit: HK Living
Inspired by our urge for the slow-life and natural materials, the seed cabinet (yes, this old-fashioned trade furniture piece with many drawers) is making a noticeable come-back in the decoration world. It's THE piece that takes the lead of our top 5 vintage list. And it seduces for several reasons. On the one hand, because thanks to its multiple drawers, the seed cabinet enables us to stash quite a number of our belongings. And then, its slightly shabby look, as though it came straight out of a cabinet of curiosities, conveys character and authenticity to a living room without much personality. Presented here as a window-display version, its small spaces are ideal for the counter version. It will clearly replace a chest or a small hutch.
2/ The industrial chariot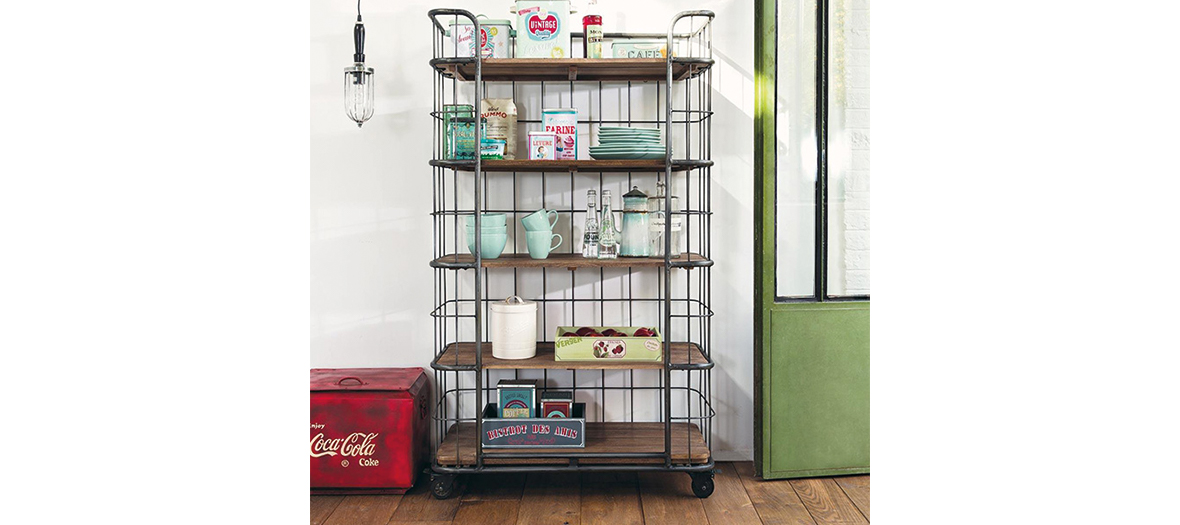 Photo credit: Maisons du Monde
In the 80s, some people had fun placing supermarket carts in large volumes (lofts, artist workshops...) to store everything. In 2018, following the same vein, we take off on our quest to find the perfect industrial chariot by searching in tag-sales and second-hand garage sales, in order to transform it into a stylish storage element. Not only does this one provide an important mobile area for the kitchen, the entrance or even the office. But, with its streamlined structure, it invites itself in the room without overloading the volumes. You must admit, it looks fab, no?
3/ The toad armchair with fringes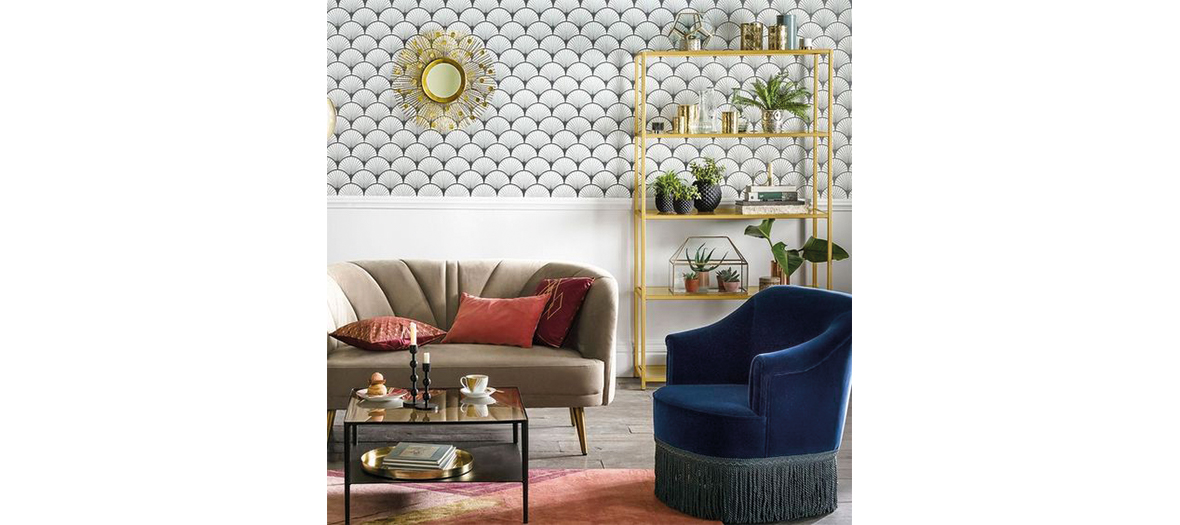 Photo 1: La Redoute Intérieurs
Photo 2: credit Pinterest/ Scotch Collectables
When it was peacefully sleeping in a corner of our grandmother's living room, frankly it seemed a lot less sexy. And time slipped by, we grew up, velvet and fringes (in terms of decoration versus beauty) became once again furiously trendy. It must be said that with its braiding and its round silhouette, the toad armchair brings a very theatrical touch to a slightly banal room. In fact, this season, several small decorating brands are offering it in their collections. (At Bloomingville for example, it comes in a pouf version, wine colour.). And a cosy and midnight blue armchair at Redoute/ « Ramona »).
The perfect specimen to pick up? A quilted model, if possible covered with a delicately faded colour (old pink, golden...), as though it had escaped straight from an old country manor.
4/ The vintage poster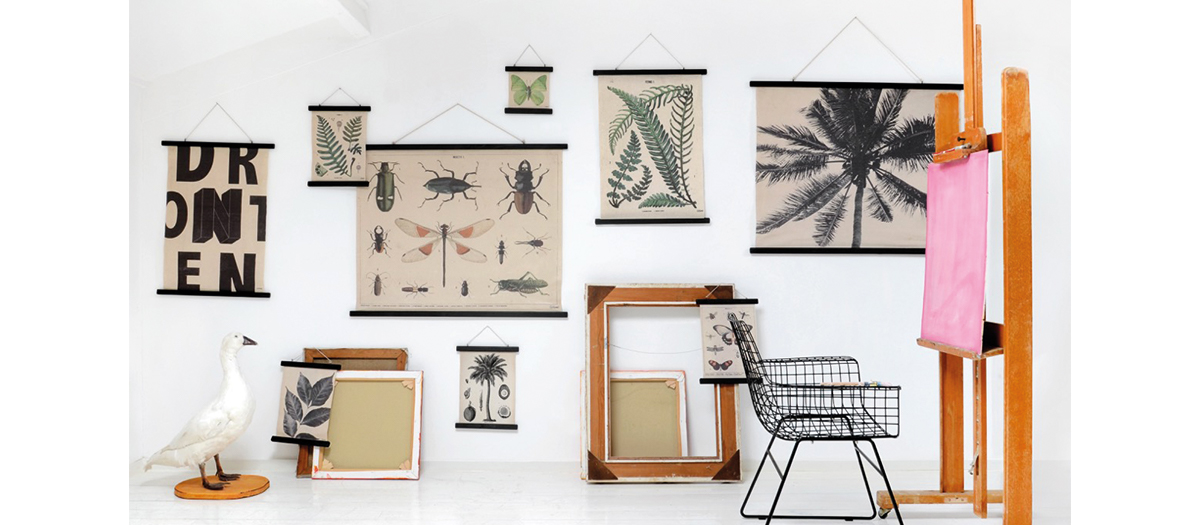 Photo credit: HK Living
A botanical illustration (to go along with the seed cabinet mentioned above) or a school geographical map, the vintage poster is still in the running. And there is nothing surprising about that, in fact, because it gives a deliciously nostalgic look to a contemporary decor, in a jiffy! While prices tend to rise amongst Parisian second-hand pros, you might find one for a good price through on line sites such as Selency, Luckyfind /www.brocantelab.com www.luckyfind.fr or in suburban tag sales as well as in the Provinces.
5/ The Ricard pitcher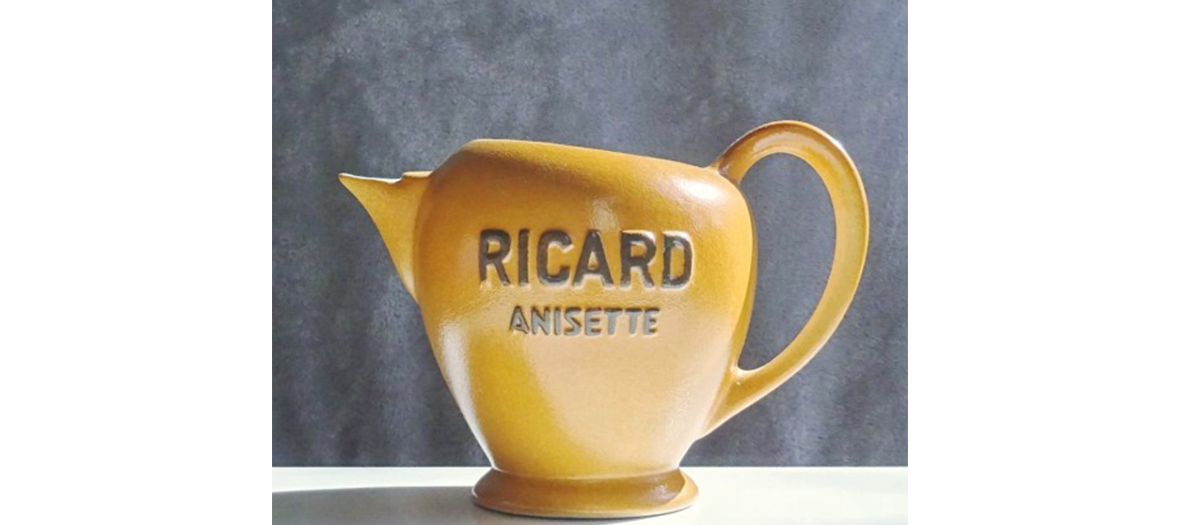 Photo credit: The Old Soul Shop
It reminds us of the family happy hour, as a kid, around the formica table. With its tell-tale rounded silhouette, the Ricard pitcher had to be part of our top 5 pieces to be grabbed. Being a total purist, we choose the emblematic model, in ceramic, with a pretty greige colour. Ideal to show off this summer when we bring out refreshment to the gals. So who is the queen of vintage????
Also discover the decorating concept store in Montmartre.