You dream of going out for brunch in one of your favourite addresses, or even better, to test a new one? Do It In Paris has resolved this lockdown whimsy with 5 great brunches to be enjoyed in bed.
THE MOST FOODPORN: SEASON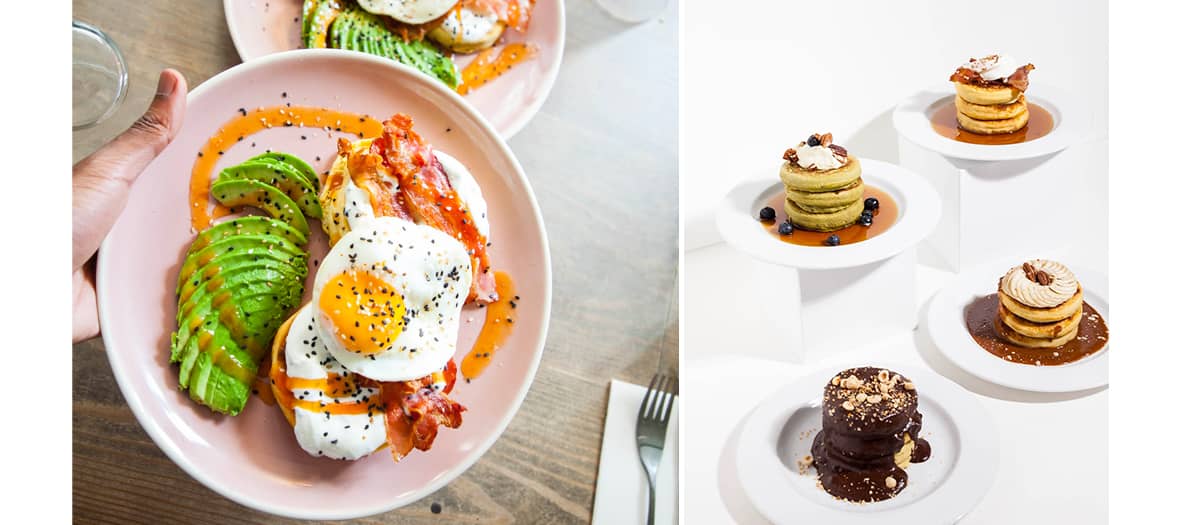 We all know the most popular coffee-shop in the Marais, created by the bubbly entrepreneur Cathy Closier, big fave of the most influential Parisiennes and visiting stars. Always highly creative, Cathy can delocalize her great concept in your home. For once, you won't have to stand in line.
On the programme of treats: all the comfort food best-sellers, starting with healthy delights such as avocado toast with or without gluten (€11), the magic blue bowl (€11) or the vegan burger (€17), green pancakes with maple syrup, cream of white chocolate, blue berries, pecans (€11), the pastrami sandwich (€16) or the chicken naan with peanut sauce (€1). Their must-test novelty: the grilled chocolate hazelnut sandwich (€9): amazing!
Season at Home, by Click & Collect at Season Marais, 1 Rue Charles François Dupuis, Paris 75003 from 8:45 to 6pm on Saturday and Sunday or delivered at home within a 7km distance.
THE MOST GLUTEN FREE: NOGLU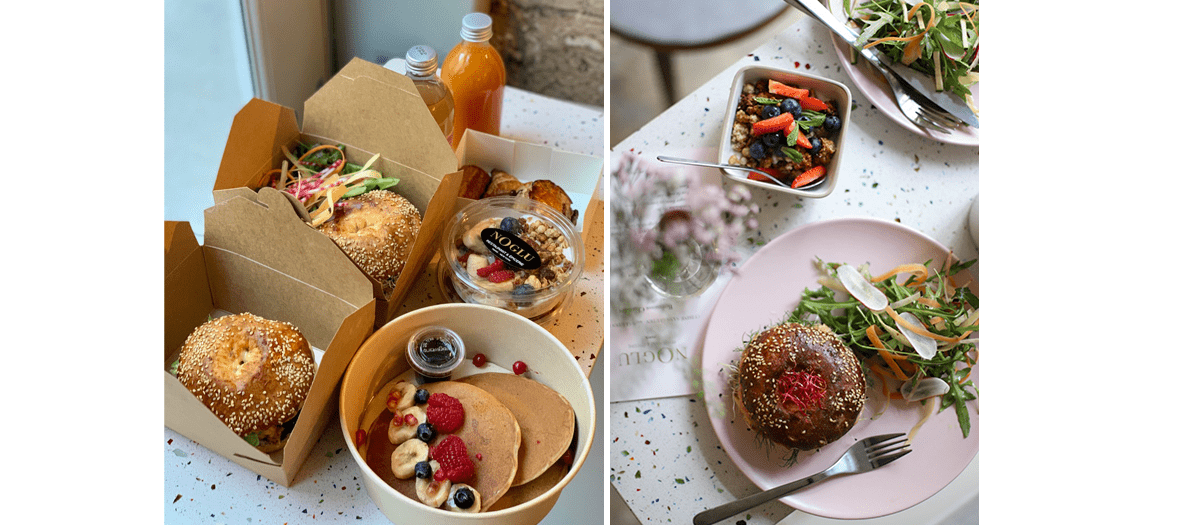 Photo credit: Bacididama
A real pioneer of gluten free (vegan option on demand) founded by Frédérique Jules, you are at the heart of the couture address where all the twigs and stars in Paris who avoid wheat flour at all costs rush over to. Phew: Noglu has imagined an ultra-gourmet and healthy brunch to dig into without feeling guilty nor have any digestion issues
On the programme of treats: freshly squeezed juice, no gluten smoked salmon or veggie bagel with roasted vegetables and pesto, granola with fruits and coconut milk yogurt (wild!) without forgetting their maple syrup pancakes and no gluten viennoiseries (€21 per person, €39 for 2).
To be ordered on the site of Noglu, by Click & Collect, Monday to Saturday, 15, Rue Basfroi Paris 75011 and brunch deliveries from Monday to Saturday in Paris immediate suburbs.
THE MOST BAKERY ORIENTED: BENOÎT CASTEL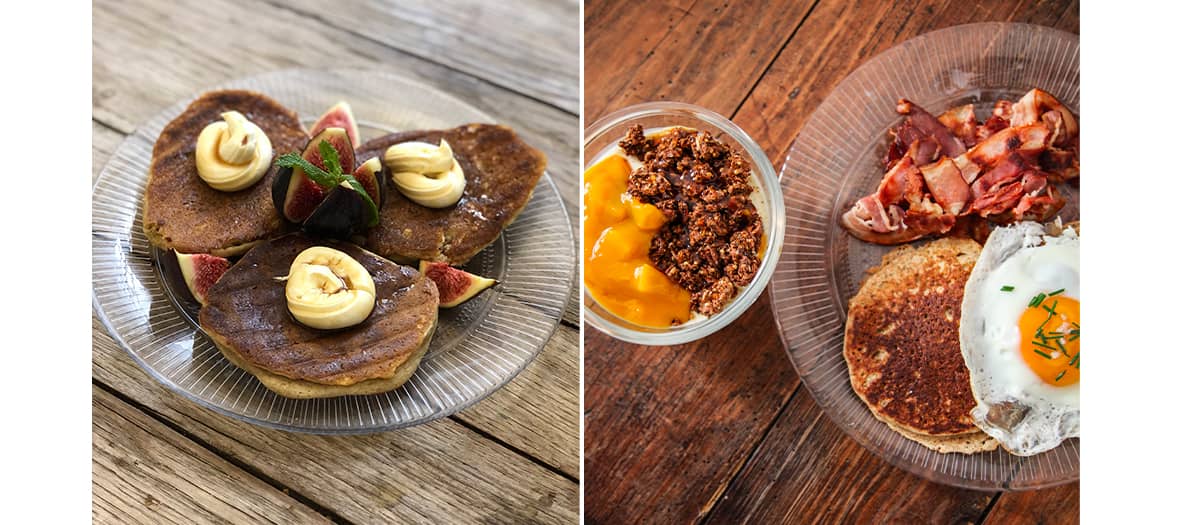 He is amongst the most coveted bakers in the capital. And with reason. Everything that Benoît Castel touches is exceptionally delicious. We had already spoken of his amazing breakfast to be sampled in one of his boulangeries of the 11th and 20 th. Now you can enjoy his tasty brunch in bed, thanks to a very appealing "take out" formula.
On the programme of treats: buckwheat pancakes with eggs and bacon + house yogurt covered with home-made granola as well as stewed fresh fruit and honey+ freshly squeezed orange juice (17€).
To be ordered on the site of Benoît Castel. Click & collect from 150 Rue de Ménilmontant, Paris 75020, 72 Rue Jean-Pierre Timbaud, Paris 75011 and 11 rue Sorbier, Paris 75020 for delivery.
Also see Sababa: the first 100% delivery restaurant to be tested urgently and Eataly paris marais that launches its 100% italian on line grocery shop