Located in the former Récollets convent a skip and a hop in stilettos from the Gare de l'Est, Café A presents without any contest the coolest terrace of the Right Bank. Understand a wild XXL terrace, installed in a fabulous setting, sheltered from cars, between the cloister and the handsome buildings. While in the evening, one comes with the gang to enjoy a nice mojito, the brunch on Saturday and Sunday is divinely efficient. And healthy to boot!
On the programme of treats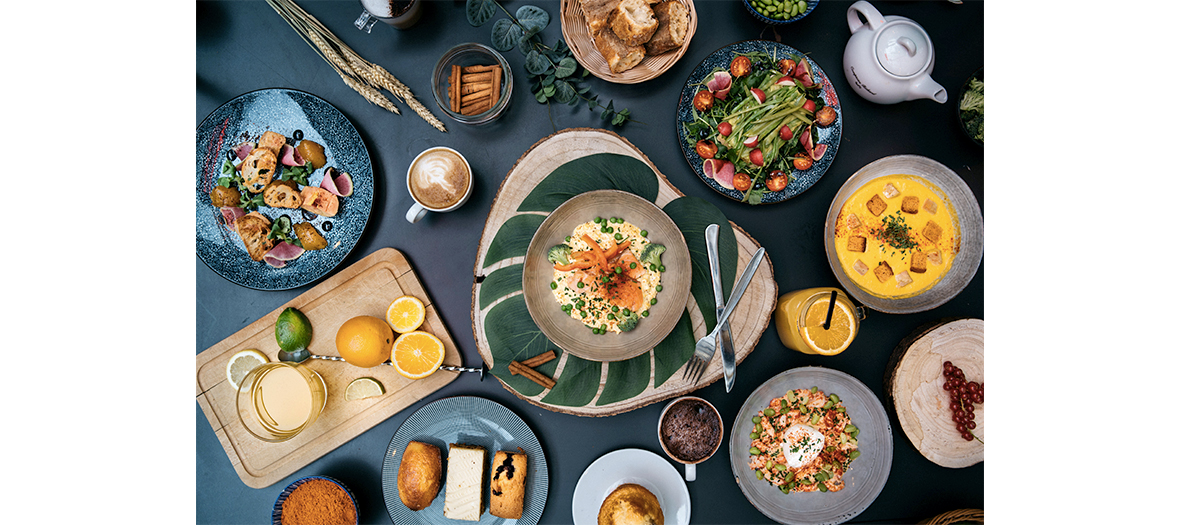 Brunch à la carte, healthy but never boring, with slew of fresh dishes, perfectly seasoned and colored: booster juice (€6), cold soup of carrots and smoked mozzarella (€8), nice and fluffy avocado toast (€10), poached egg, green asparagus and dry ham (€14), smoked salmon on rice with cucumber and green apples with the allures of a chirashi (€14) ou encore un pan bagnat maousse (€11). And for dessert, it's a real dilemma to deice between regression and regression: pancakes with red fruit (€8) or a mega chocolate cookie (€6), both sprayed with chantilly (bikini bo… what ?).
The colour of the dishes, all gathered on the table, is going to make your instagram likes #healthybitch scores rocket high up. Fluo green veggies, orange soupe, pink ham, radish & Co., your photo camera is going to brighten up madly!
Also discover a Sunday bouillabaisse in Belleville and the cool brunch of Jean Imbert.