It's the new café at Sentier that has it all. Moreover, here: we only meet beautiful people in an ultimate relaxation, a bright and idyllic setting around a canon menu that makes you want to hang out all day around good things to eat and drink.
Spotted there: big com bosses, fashion gangs, artists who weigh in and other foodies and it-girls coiled in their new " haunt " pref '. All these beautiful people embrace like good bread in a socialite and super cool atmosphere reminiscent of the unparalleled atmosphere of the colette water bar .
Charles Compagnon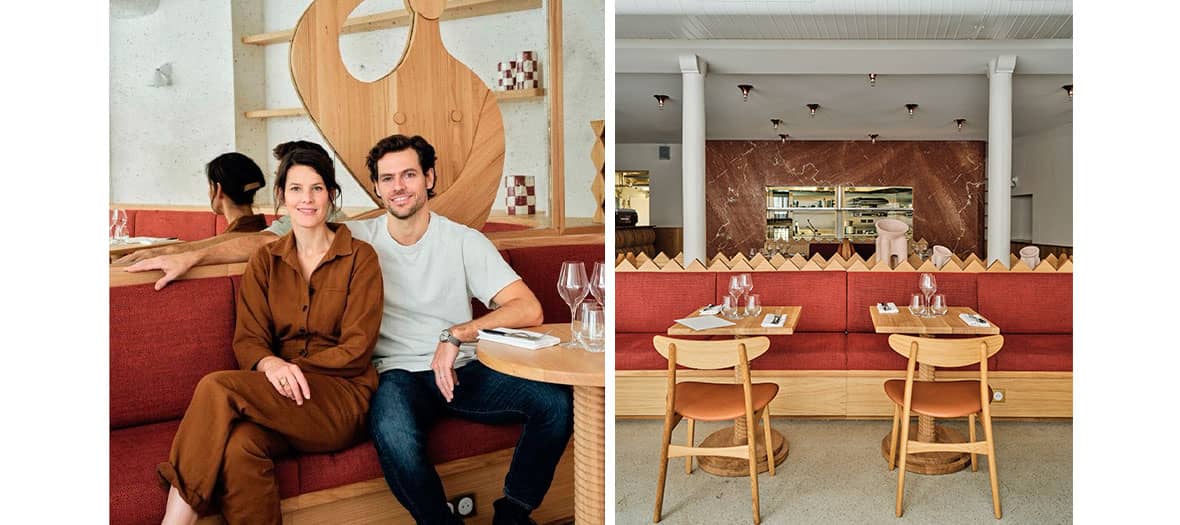 If the presentations still have to be made: Charles Compagnon personifies the new generation of bobos, brilliant, demanding entrepreneurs who mark the taste of the time. This is evidenced by the remarkable precision of its business, first the Office then the Richer and 52 (rue du Faubourg Saint-Denis).
But he didn't limit the adventure to his iconic neo-bistros of foodie culture. Obsessed with sourcing, this perfectionist himself roasts a homemade organic coffee and now serves " his " wine, a very small production of Beaujolais which is causing a sensation among lovers of natural wines.
A "better" coffee that reinvents the codes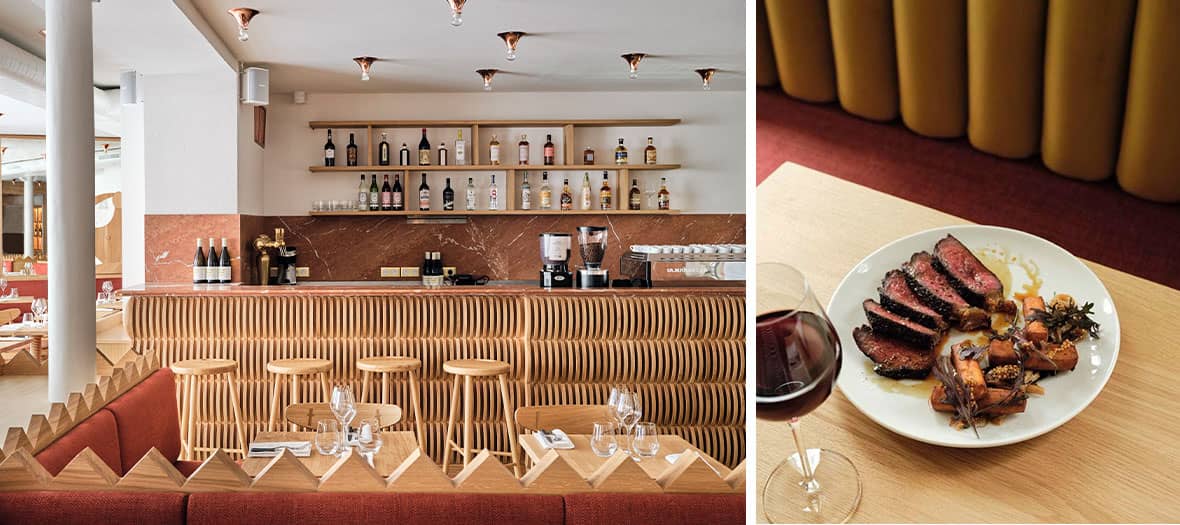 With his Café Compagnon , he inaugurates a new institution that thrills Parisians. Here, we are in a real titi café, where we disembark from breakfast to hang out until the evening with that famous last glass with a cigarette on the terrace. No real Parisian café without its sunny terrace : in this case, 45 seats, gable on the small pedestrian street Léopold Bellan.
The masterpiece of this very contemporary address is the association with his wife, the brilliant Danish designer Gesa Hansen , who reinvents the codes of coffee 2.0: comfortable, bright and cozy. The ideal place to put down your Mac, and telecommute all morning, have a lunch with girlfriends, drink coffees in the sun, whistle an aperitif with shots of native wine with small plates, a romantic dinner or large group dinners (up to 20-30) for a birthday.
Geoffrey Lengagne, a sharp chef in the kitchen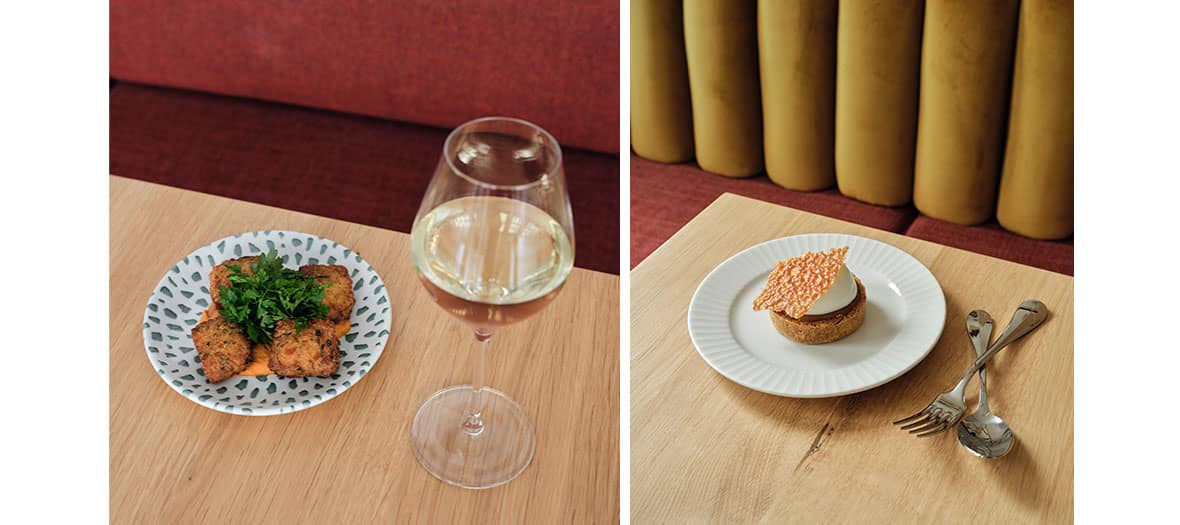 The icing on the cake is the " cool " bistronomy provided by the young Geoffrey Lengagne , former deputy chef of Per Se in New York (3 Michelin stars).
This gives a truly exquisite and no-frills seasonal menu, which gives pride of place to the vegetable, made of small plates of super comfort food mushroom skewers (€ 9), trout peanut lemongrass sashimi (€ 11), Saint- tartare. Jacques (16 €) or accras to share (10 €). Stronger: the sublime veggie dish: a roasted squash in green curry with coconut milk served with a spelled risotto (€ 23) and a Norman rib eye with fried panisses.
Laurence Cutter, the pastry chef , ensures the sweet buzz of the moment with her pies : rustic with apples and raw cream with cinnamon, Venezuelan chocolate or caramel rice in bed (10 €).
Special mention on the breakfast menu: signature coffee with cappuccino and filters that rival the best coffee shops, fruit and insane fresh juices in a minute (celery, apple and carrot), Stohrer pastries (€ 3), a marbled cake ( € 4), buttered toast, homemade spread, a super granola and cheese plates (€ 8).
Open daily from 8 a.m. to midnight.
Also discover The bistrot des Deux Gares and Madame reve Café