Spread the word: this will surely be the hot bistro in the Fall. And with reason, all the gourmet influencers have already dropped by, with a big smile, starting with the regulars, François-Régis Gaudry, the Fooding team and other consorts.
A real train station bistro under the helm of Adrien Gloaguen
Installed in the buzzing 10th, this true train station bistro is a delicious preview of the Deux Gares, the highly awaited hotel of Adrien Gloaguen, the hotel entrepreneur of Touriste (Bienvenue, Beaurepaire, Panache, that's him).
In addition to the excellent service: the venue offers the ambiance of a train station and real district life—starting at 7am for a comforting café-croissant and continues non stop all day long for those looking for a nice sandwich—in the evening foodies can gather around a glass of wine and a dry sausage until midnight.
The come back of Jonathan Schweizer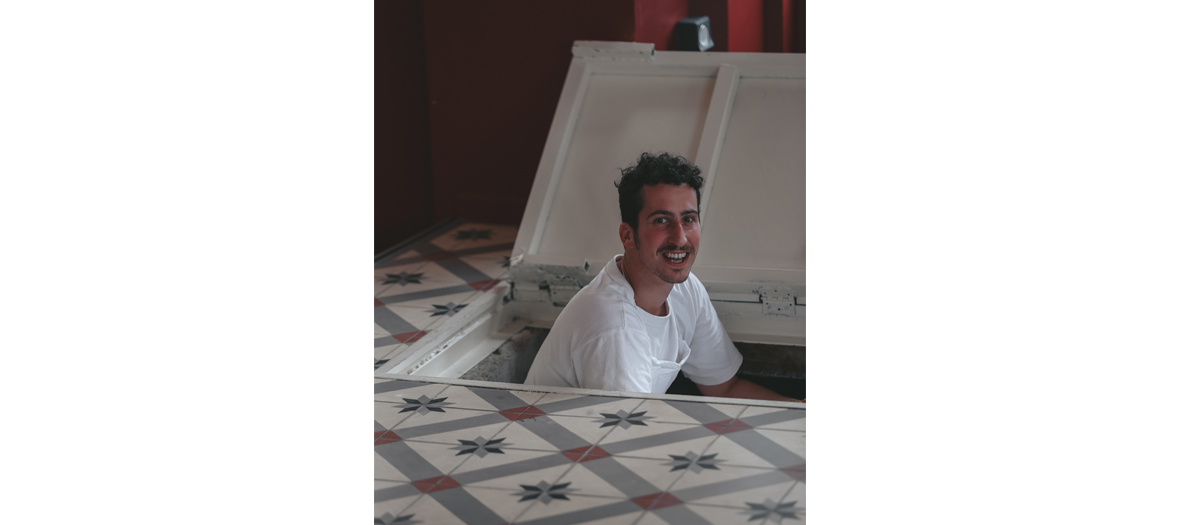 At the helm of this new buzzing address, there is of course an up-and-coming chef: the sensational Jonathan Schweizer, who already had created the event at Sauvage, in the 6th, where he deployed his keen sense of signature bistro cuisine.
Here he showcases the same talent, featuring a very simple yet sexy baby menu, to be washed down with the top references of natural wine name dropping—starting with Nicolas Carmarans of the Gamay of Michel Guignier (€5.50 per glass).
On the slate: seas snail bulots mayo with herbs (€8), a warm salad of green peas, cranberries and hazelnuts (€12). Hallucinating: the crispy veal tongue in the tonato-style (€12). A choice of two dishes, such as shoulder of lamb with eggplants or the cod courgette pilpil. Desserts are also a strong point, such as sherbets or the floating island (€7).
Also discover the best breakfast in Paris and the best pastries this fall
Open Tuesday to Saturday from 7am until midnight, breakfast, lunch and dinner.