This is the glam 'restaurant that Parisiennes were waiting for in the 1st. In the no-man's land around the Pinault Foundation , this masterful jewel installed in the former Louvre post office has it all.
Celebrities and stylish news are already at the rendezvous of the mondaine brasserie of the Hôtel Madame Rêve, whose opening is making a lot of noise. A decor that conveys the mood of Laurent Taieb's 5-star hotel project (Le Trésor, Bon, le Kong, c'est lui) with a stunning rooftop and 82 rooms straight out of a modern-day Parisian tale.
A grandiose Parisian decor
" I wanted to stage the codes of the late nineteenth and early twentieth century, being warm without ever going overboard and avoiding overload. To represent this Parisian chic of yesteryear, I was convinced that one should not cheat and call on the best French artisans ", assumes Laurent Taieb, the creator of the place who also provided artistic direction. The tone is set.
Long live French savoir-faire! To give life to this masterful brasserie of 300 m², the best craftsmen ( Atelier de la Chapelle , Maison Henryot , Pierre Frey , Mathieu Lustrerie ...) were called upon to sublimate the noblest materials between mahogany, marble and velvet, and bring to life the atmosphere of today's Paris, festive and contemporary, brilliant and demanding, between monumental chandeliers and 8 meters high ceilings.
A living space open from 8 a.m. to 2 a.m.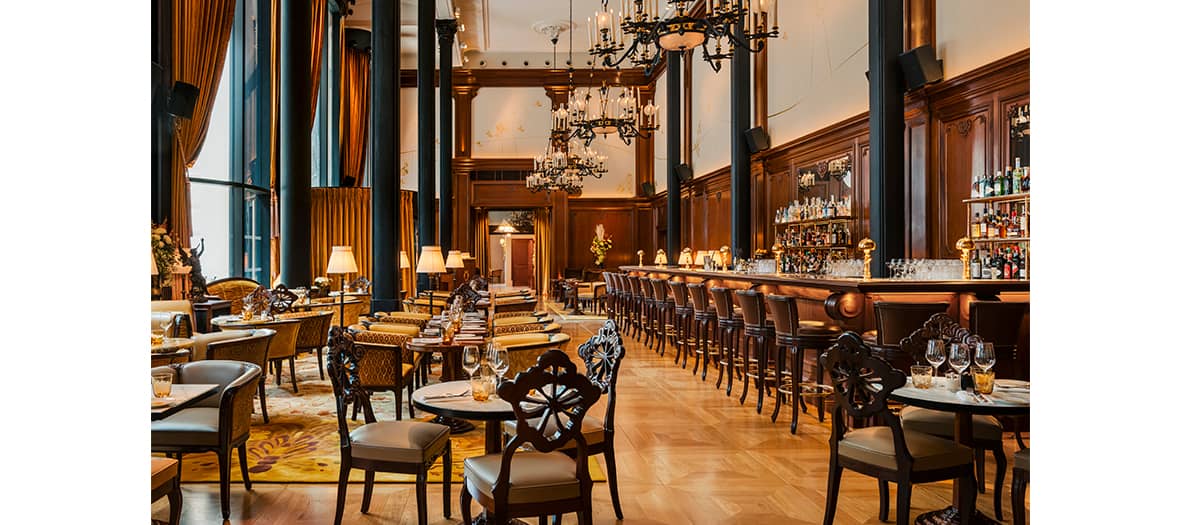 Here is a headquarters of chic and real Parisian life as we like to breathe in luxury hotels, from the fresh smell of morning coffee to discussions in the bar and cigarettes on the superb terrace that goes on late into the night.
From 9am, a waltz of the beautiful people ( Alice Taglioni , Laurent Delahousse , the crews of fashion journalists, the cream of the influencers ...) which takes place in the armchairs of Madame Rêve, between a business breakfast, an interview, a session of work in the afternoon, an incognito tête-à-tête, a lunch with girlfriends, a date or a dinner to " be seen and be seen " ...
A hotel bar worthy of the coolest palaces in London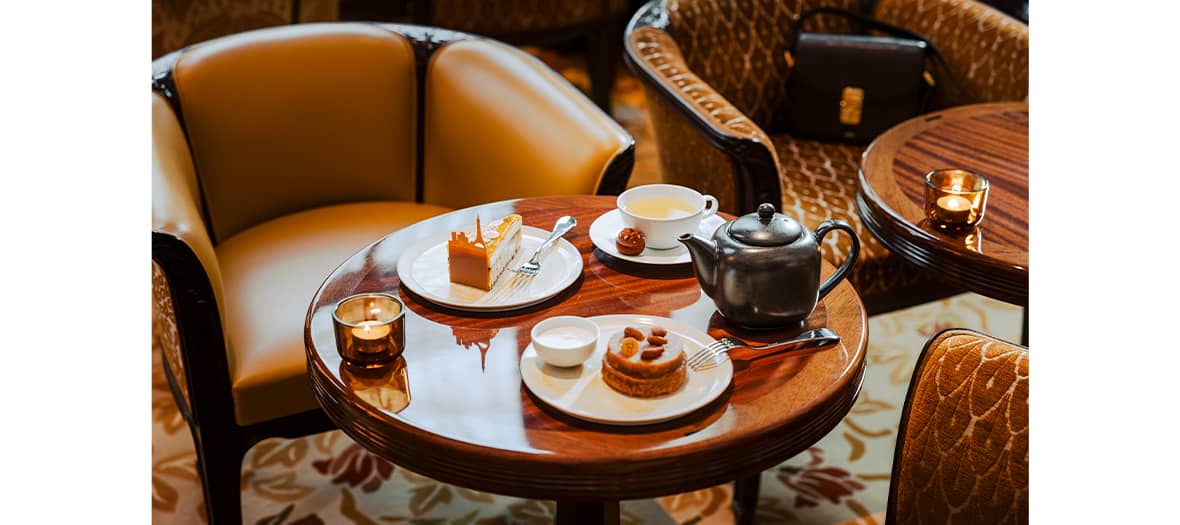 To feed worldly appetites: the new Mediterranean essentials. And as the other would say, tutto bene: mixed fritto (€ 24), perfect Caesar salad (€ 25), scallops with burrata cream (€ 25), penne with tomato sauce (€ 23), Italian thinly sliced black angus beef with mashed potatoes (€ 42) or poutchgue paccheri (€ 36).

Pierre Hermé signs the menu of his cult desserts: pancake cakes, infinitely tatin pie and other delicacies ...
The must ? Lean back in the bar inspired by the legendary Harry's Bar and worthy of the extraordinary settings of London palaces for a date or a drink after a movie. The mixologist shakes magic potions on the frenzied and insanely glamorous sounds of the favorite DJ of Parisiennes - aka Greg Boust - between sublime sets and haute couture soundtracks. Paris is a party!
Open every day non-stop from 8 a.m. to 2 a.m. Online reservations
Also discover Cheval Blanc, the most anticipated opening of the new school year and Mimosa, the mediteranean table by Jean François Piège