If you like antiquing, we will not offend you by suggesting you go to de Marché Serpette or Paul Bert, where pros operate at top euro.
The Marché Dauphine is one of the best antique searching ops, where you can find real nugget and a a thousand fun curiosities to style your house at soft prices.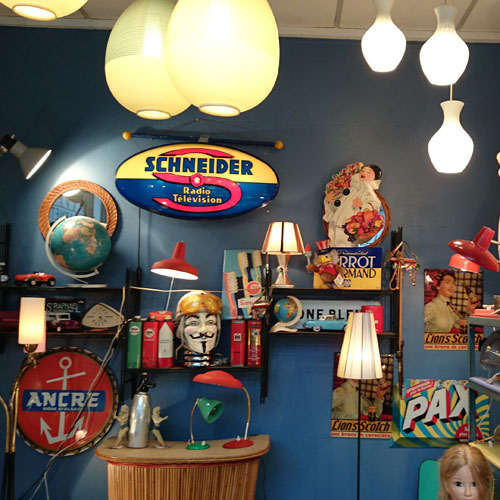 Soon to be ours 50's, 60's and 70's furniture we like: Tolix chairs ( 420€ les 4) a pretty  bois 60's table (260€)...
Our favorite stand? The Vintageur (stand 221) where one can find terrific objects  (Ricard ashtray, wicker mirror, vintage polaroid…)
Tops: think of finding à vintage posters.