Weekend vintage antique browsers no longer have the monopoly of stylish apartments. The best decorations items can also be found in up-to-date online concept-stores. Our selection of confidential nuggets, reasonably-priced sites and other online boutiques—truly irresistible to decorate your home sweet home from your sofa.
Asos Supply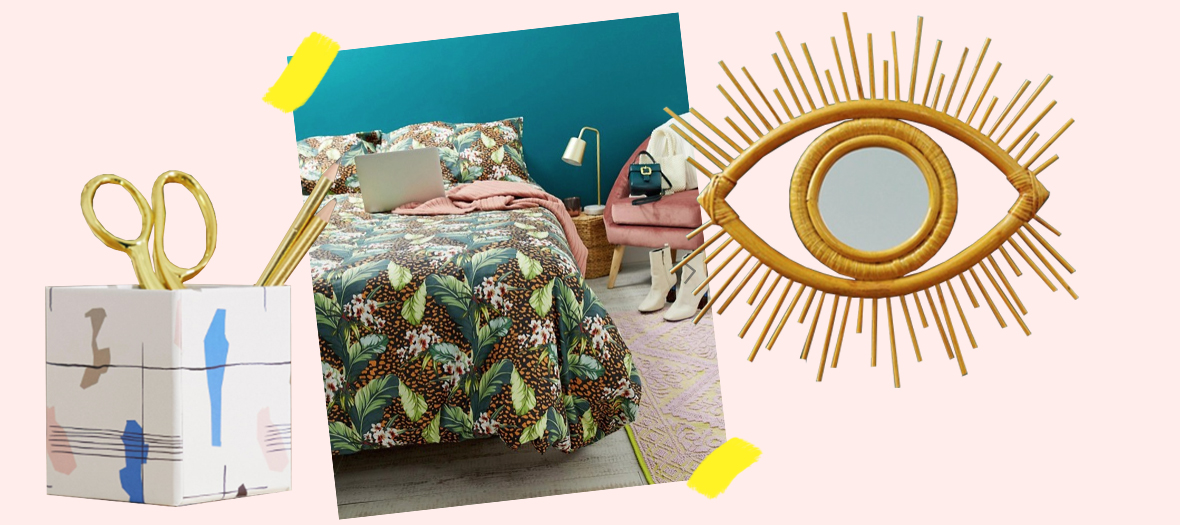 We go there for: ASOS prices. Hence, very light.
The concept: When the English fashion label Asos launches into decoration, the excitement is really at its peak. Normal: the recipe is just as fab with collections of tableware and accessories featuring trendy motifs and all the colours of the moment.
Our heart-throbs: the eye-shaped wicker mirror (€24.99), the leopard motif comforter (€48.99) but also the crayon pot of 80's inspiration (€8.49) perfect to adopt the Memphis trend in small touches and without overdoing it.
Mikanu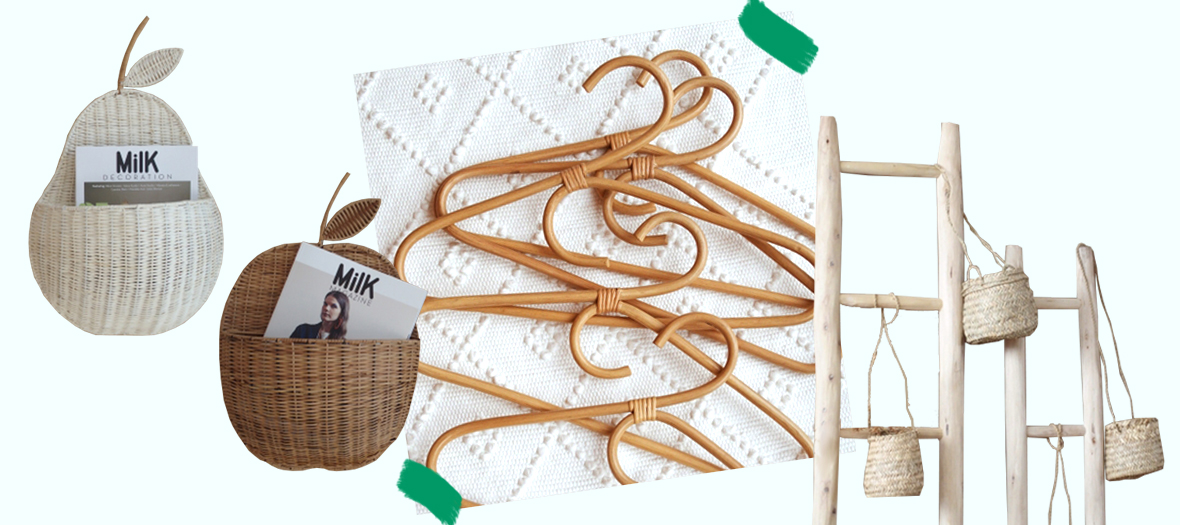 We go there for: all the great objects in wicker, bamboo and palm tree.
The concept: You spend a lot of precious time on the decoration feeds of Instagram and literally go wild for the bohemian style and natural materials? So quickly rush to the online boutique of Mikanu. Here, Thi Thien offers delicate creations, between a Boho mood, regressive notes and vintage inspiration.
Our heart-throbs: pear or apple-shaped mural storages (€55), small bamboo hangers (€12.50), an ethnic ladder in lemon wood (starting at €38.90), all at very reasonable prices. Get ready, it's going to be hard to make a choice.
Désuet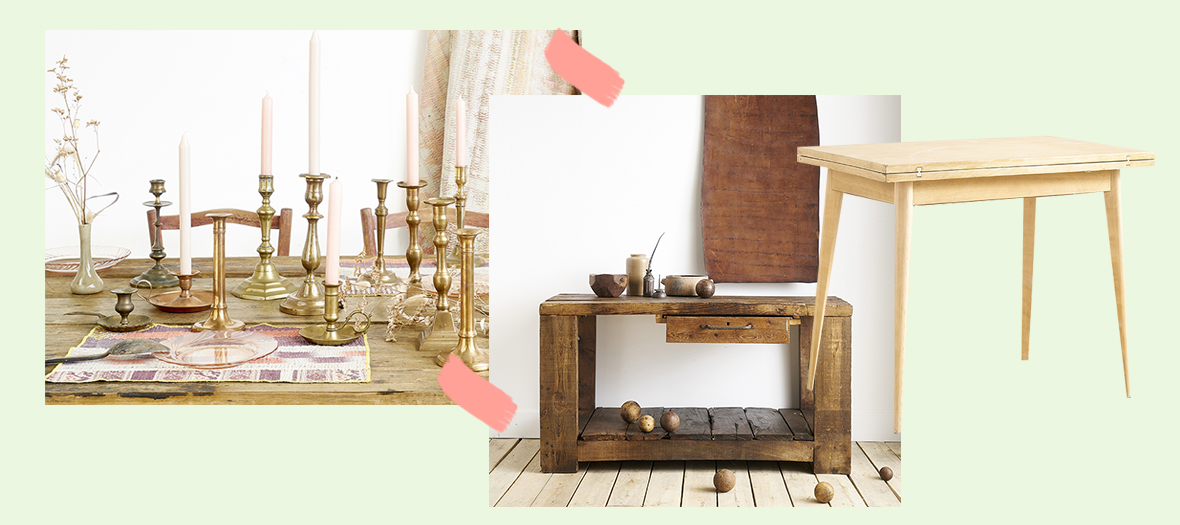 We go there for: the perfect and highly Instagrammable vintage selection.
The concept: A terrific scenography, a trendy selection, a poetic and luminous universe: they have it all. Founded by Perrine and Simon, the Désuet online tag sale presents everything that is desirable in terms of vintage furniture and accessories. In fact, more than an online boutique, the site brings to mind the glossy pages of a decoration magazine.
Our heart-throbs: the most mainstream retro pieces of the moment : an old-fashioned copper candle-holder (€17), a 50's table (€240)... Unless you go for a workshop counter in wood patinated by time (€500) ?
Twicy Store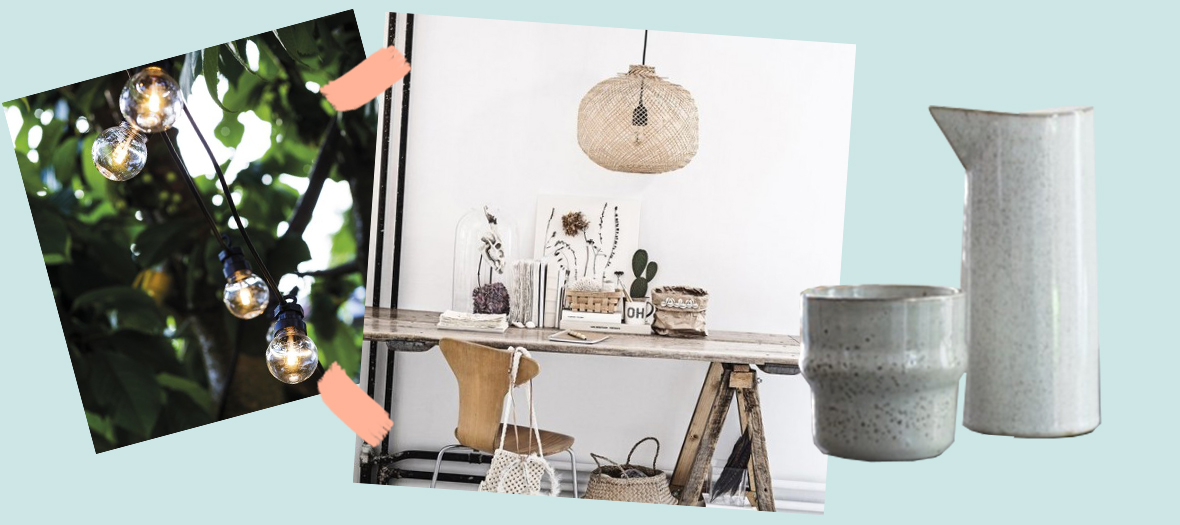 We go there for: the lighting fixtures and the ultra-desirable Nordic selection.
The concept: The Twicy multibrand regroups a nice selection of trendy accessories decoration accessories (streamlined ceramic tableware, small storage units and baskets, luminaires, stationary, carpet…) around the Nordic style, Berber craftsmanship and the green trend. From the young confidential brand to must-have labels, you will necessarily find the piece of the moment that will surely give a twist to your flat—at a soft price!
Our heart-throbs: a hanging basket in braided bamboo Bloomingville (€179), the luminous pink flamingo (€14,94), the "guinguette" spirit outdoor garland (€49.90). Poetic and minimalist, the lighting fixtures presented on the site enable to set forth a cocooning and stylish ambiance, in a jiffy.
Maison Emilienne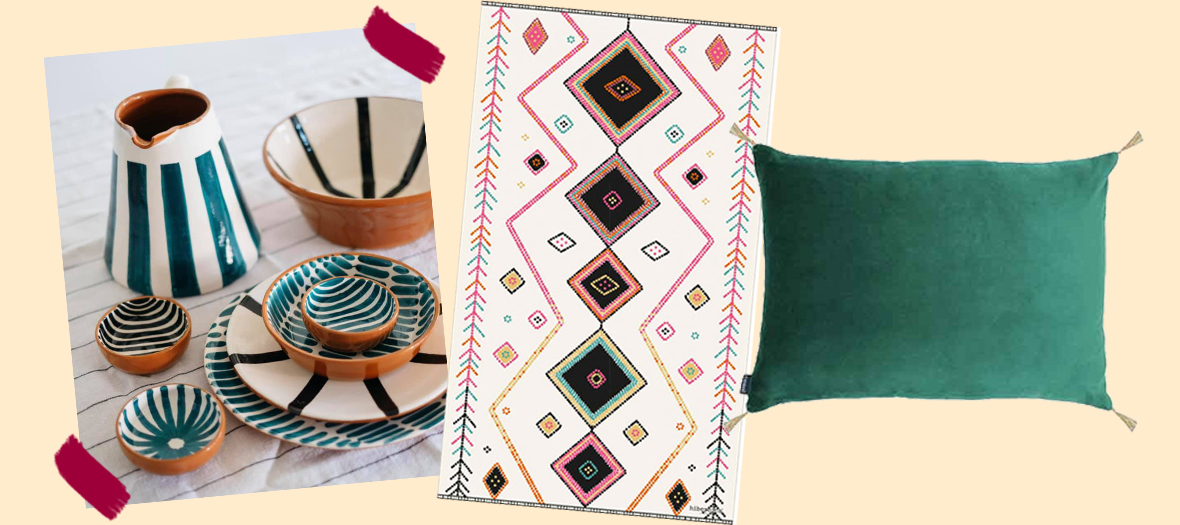 We go there for: their chic, contemporary and vitamin-filled selection.
The concept: Created by Lorène and Vincent in 2017 in Montpellier, Maison Emilienne is a boutique, an architectural cabinet but also a solar e-shop, filled with good vibes. On the programme: accessories in lemon wood for the kitchen, cushions and velvet boutis bedcovers in irresistible colours, a nice selection by Maison Sarah Lavoine...
Our heart-throbs: vinyl carpets with tangy colours, in the image of the Summer Bounty model, with a flashy Miami look! (€119.90).
Blomkal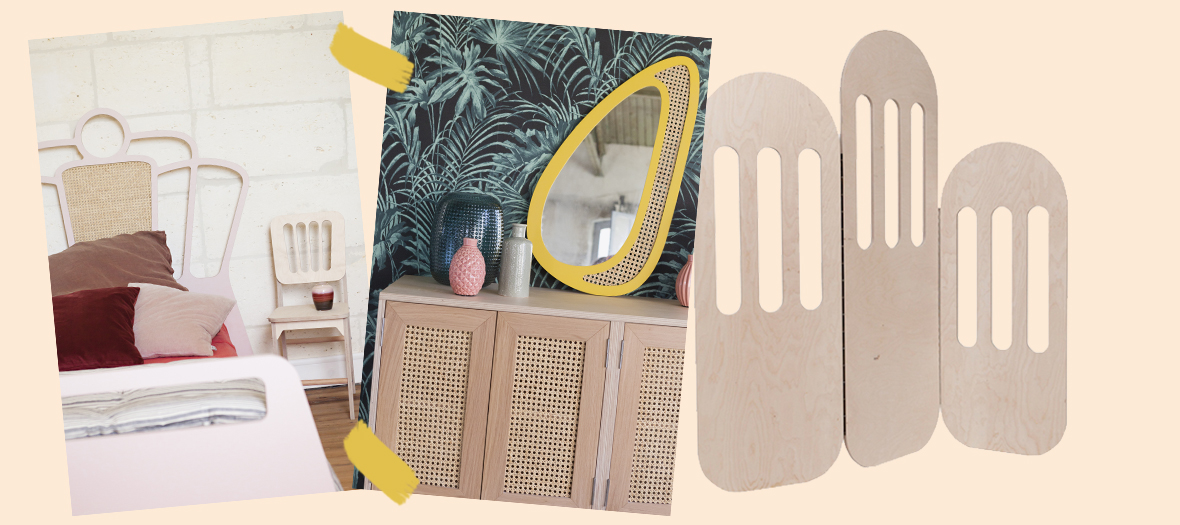 We go there for: really great looking plywood furniture.
The concept: The small label Blomkal, created by Loanah and Romain, features plywood furniture in birch, made in France with love. In short: the online nugget to treat yourself to original, ethical and quality furniture that won't necessarily cost you an arm and a leg! On the programme: a soft and delicately streamlined selection, light wood, a few notes of cane work or a zest of pastel colour.
Our heart-throbs: the Edwige screen, (€199) and more generally the Brutto collection, entirely customisable.
DOIY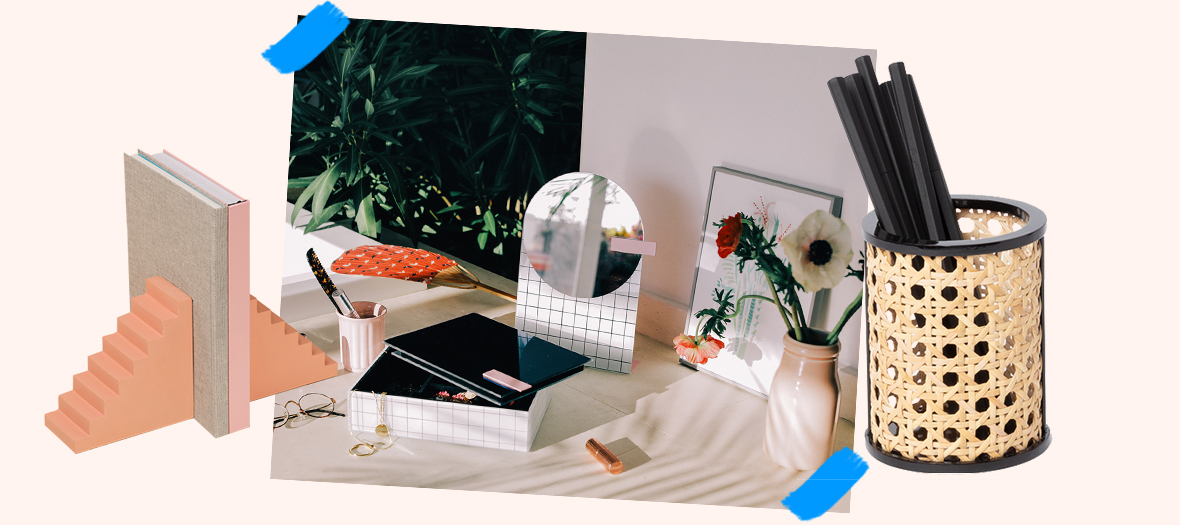 We go there for: the amusing and funky pieces, perfect for an off-beat ambiance.
The concept: a gift for the birthday of a BBF or looking for an accessory that on its own gives an ambiance to the living room? The Spanish brand DOIY, founded by Elodie Deviras and Jaime Monfort in 2008, is without a doubt made for you!
Our heart-throbs: an ultra-graphic mirror of Memphis inspiration (€35), hand or staircase book-holder (€25), cane office accessories (€25). The offers are trendy, joyful and always with a touch of humour...
www.doiydesign.com

Also discover https://www.doitinparis.com/en/trends-decorating-fall-season-22605